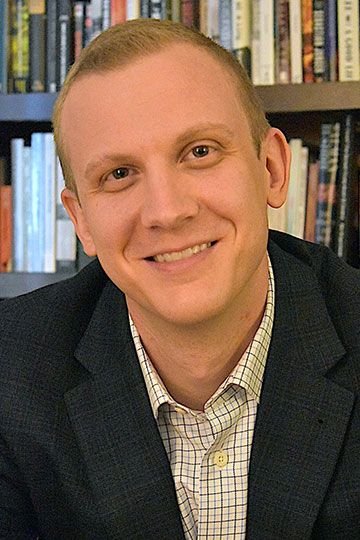 For generations, white evangelicals have cultivated a narrative pitting courageous, God-fearing Christians against a wicked society that wants to expunge the Almighty from public life. Having convinced so many evangelicals that the next election could trigger the nation's demise, Christian leaders effectively turned thousands of churches into unwitting cells in a loosely organized, hazily defined, existentially urgent movement—the types of places where paranoia and falsehoods flourish and people turn on one another.
….
Beginning in the 1980s, white evangelicals imposed themselves to an unprecedented degree on the government and the country's core institutions. Once left to cry jeremiads about civilizational decline—having lost fights over sex and sexuality, drugs, abortion, pornography, standards in media and education, prayer in public schools—conservative Christians organized their churches, marshaled their resources, and leveraged their numbers, regaining the high ground, for a time, in some of these culture wars.
….
Short-lived victories, however, came at a long-term cost. Evangelical leaders set something in motion decades ago that pastors today can no longer control. Not only were Christians conditioned to understand their struggle as one against flesh and blood, fixated on earthly concerns, a fight for a kingdom of this world—all of which runs directly counter to the commands of scripture—they were indoctrinated with a belief that because the stakes were getting so high, any means was justified.
Which brings us to Donald Trump.
When Trump was elected thanks to a historic showing among white evangelicals—81 percent voted for him over Hillary Clinton—the victory was rightly viewed as the apex of the movement's power. But this was, in many ways, also the beginning of its unraveling. The "battle lines" Bolin described as having emerged over the past five years—cultural reckonings over racism and sexual misconduct; a lethal pandemic and fierce disputes over vaccines and government mandates; allegations of election theft that led to a siege of the U.S. Capitol; and, underlying all of this, the presidency, prosecution, and martyring of Trump himself—have carved up every institution of American society. The evangelical Church is no exception.
….
The nation's largest denomination, the Southern Baptist Convention, is bleeding members because of ferocious infighting over race relations, women serving in leadership, accountability for sexual misconduct, and other issues. The United Methodist Church, America's second-largest denomination, is headed toward imminent divorce over irreconcilable social and ideological divisions. Smaller denominations are losing affiliate churches as pastors and congregations break from their leadership over many of the same cultural flash points, choosing independence over associating with those who do not hold their views.
Perhaps it shouldn't be surprising that Christians, like Americans from every walk of life, are self-selecting into cliques of shared habits and thinking. But what's notable about the realignment inside the white evangelical Church is its asymmetry. Pastors report losing an occasional liberal member because of their refusal to speak on Sunday mornings about bigotry or poverty or social injustice. But these same pastors report having lost—in the past few years alone—a significant portion of their congregation because of complaints that they and their staff did not advance right-wing political doctrines. Hard data are difficult to come by; churches are not required to disclose attendance figures. But a year's worth of conversations with pastors, denominational leaders, evangelical scholars, and everyday Christians tells a clear story: Substantial numbers of evangelicals are fleeing their churches, and most of them are moving to ones further to the right.
….
Many right-wing pastors have formed alliances—with campaign consultants, education activists, grassroots groups, even MAGA-in-miniature road shows promoting claims of an assault on American sovereignty—that bring a steady flow of fresh faces into their buildings. From there, the fusion of new Republican orthodoxy with old conservative theology is seamless. This explains why, even during a period of slumping church attendance, the number of white evangelicals has grown: The Pew Research Center reports that more and more white Trump supporters began self-identifying as evangelicals during his presidency, whether or not they attended church.
— Tim Alberta, The Atlantic, How Politics Poisoned the Evangelical Church, May 10, 2022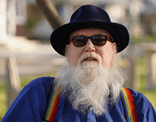 Bruce Gerencser, 65, lives in rural Northwest Ohio with his wife of 44 years. He and his wife have six grown children and thirteen grandchildren. Bruce pastored Evangelical churches for twenty-five years in Ohio, Texas, and Michigan. Bruce left the ministry in 2005, and in 2008 he left Christianity. Bruce is now a humanist and an atheist.
Connect with me on social media:
You can email Bruce via the Contact Form.
Your comments are welcome and appreciated. All first-time comments are moderated. Please read the commenting rules before commenting.