My wife, Polly, and I will celebrate forty-four years of blissful, happy, serene, uneventful — wait for a minute while I get a hysterically laughing Polly off the floor — marriage. 🙂 Life has blessed us with six children, ages twenty-nine to forty-three — damn they are getting old — and thirteen grandchildren, ages two to twenty-one. And I must not forget our son-in-law and daughters-in-law. Without them there would be no grandchildren, and, though we don't say it enough, we love and appreciate them. On balance we have lived a good life, blessed in every way.
Yet, as a slowly dying, frail sixty-five-year-old man with fibromyalgia, gastroparesis, osteoarthritis, and chronic, unrelenting pain, I can't help but reflect on my life. My new counselor has told me that I have a good sense of self-awareness. This, of course, can lead to me thinking too much about the past and my culpability in things that did or didn't happen in the lives of my wife and children. I've been faulted for dwelling too much on the past, but this is who I am. Besides, I wouldn't have much to write about if I let the past be the past. The important thing for me is that I don't live in the past. I use the past as a teaching tool, as a way to measure progress in my life; as a reminder of what not to do. Being a committed, devoted Fundamentalist follower of Jesus Christ, a man with a slavish devotion to the literal teachings of the Bible resulted in me making choices and decisions I now regret.
While not everything on the list below is religion-related, many of them are. For the nominal, cultural Christian, their faith doesn't make much difference in their lives. However, for those of us who were saved, sanctified, filled-with-the-Holy-Ghost believers; people who immersed themselves in the Bible, a book they believed was the inspired, inerrant, infallible Word of God; people who governed their thoughts, words, and deeds by the Bible and the leading of the Holy Spirit; people who devoted themselves to the work of the church and the ministry; people who gave thousands and thousands of dollars to their churches and other ministries; people who witnessed to and evangelized unbelievers; people who separated themselves from the world; people who homeschooled their children or sent them to private Christian schools; people who put God/Jesus/church/ministry above their families, friends, and job — their faith and its attendant beliefs and practices made an incalculable mark on their lives. And now that we are no longer believers or have moved on to less demanding expressions of faith, it's hard not to look back on our lives without regret. In my case, I spent fifty years of my life in the Christian church, and half of those years pastoring churches full-time. It's hard not to conclude, then, that I spent much of my life devoted to a lie, sacrificing my wife and children for an imaginary deity.
Ten Things I Regret
I regret not teaching my children to swim. We spent very little time at places where our children could swim and I had no time due to my commitment to Jesus and the church to take them to swimming lessons.
I regret not letting my children play organized sports. There was one hard, fast rule in the Gerencser household: the church always, and I mean ALWAYS, came first. Since practice and game schedules conflicted with the church calendar, there was no discussion to be had: no sports for the Gerencser children. Why play baseball when you can go soulwinning and street preaching with your preacher father, right? While I played baseball and basketball in school, I didn't afford my children that same opportunity.
I regret not taking my family on vacations. The only "vacations" the Gerencsers took were trips to events or churches where I was preaching.
I regret not taking off time from toiling in God's vineyard to enjoy nature with my children. We lived in a lot of beautiful, wildlife-filled places, yet I was too busy to take the time to enjoy what was right in front of me. Hell was hot, death was certain, and Jesus was coming soon! Who had time for trees, flowers, hills, rivers, mule deer, and bobcats? Souls needed saving and Jesus was fixing to split the Eastern Sky as he returned to earth to judge the living and dead.
I regret using disciplinary methods with my three older children that I now think are child abuse. While I moved away from such disciplinary practices later in life, there's no other way to view the whippings and beatings my older sons received as anything other than ritual, Bible-inspired, Jesus-approved child abuse. I would not blame my oldest sons if they hated me and wanted nothing to do with me. That they still come around and we have good relationships is a testimony of love and forgiveness.
I regret using my children as unpaid laborers for the churches I pastored. My children spent countless hours working with their father on church projects. While they learned many skills that they still use today, I can't help but regret viewing my children as construction workers janitors, and groundskeepers. They were never given a choice. Preacher Dad said ______________. End of discussion.
I regret not letting my kids be kids. Certainly, my sons and daughters did plenty of kid stuff — especially when I wasn't around — but they lived in a glass house where appearance and perception were everything. God, church members, and the "lost" were always watching, I told my children, so we must always be kind and polite — even to assholes — and on our best behavior.
I regret not exposing my children to a secular worldview. Instead, I built a bubble around them, protecting my children from the big, bad, evil world. While they have recovered nicely from the Fundamentalist indoctrination and conditioning of their youth, I can't help but think these things harmed them as young adults.
I regret not telling my children I loved them. I blame this directly on growing up in a dysfunctional home where my mom or dad rarely, if ever, expressed love for me. While I am a lot better with this now, I still could do even better. When I first embraced my youngest daughter and told her that I loved her, she had a shocked look on her face that said, "are you dying"? I can't emphasize this enough: emotional distance between parents and children is often generational. I know it was for me. I look at my grandparents and parents and I clearly see this distance. They passed this on to their children. The only thing I know to do is to recognize this and do better.
I regret being a hypocrite. As a pastor, to church members and the world, I was a pillar of morality and virtue, a man who always had his life under control; a man who rarely expressed anger. Behind closed doors, I could be a different man, far more temperamental, more easily provoked to anger. Oh, the stories that could be told to illustrate this point. I hope to get some of my children (and Polly) to come on my podcast and talk about these things someday.) Today, I want to focus on why I was this way. I was a loving, kind, generous man, especially towards church members and unbelievers. Yet, when it came to my family, I could, at times, be unloving, unkind, and lacking in generosity. Granted, I've come to this opinion thanks to hindsight. At the time, I thought I was just being a good Christian husband and father. Why was I this way? My version of Christianity demanded that I deny self, take up my cross, and follow Jesus. In doing so, I lost all sense of self. Thus, when I was behind closed doors, pent-up frustrations would come out, often in anger. If I had had a healthy view of self, I suspect things would have been different. I know that TV (which I deemed sinful) wouldn't have gone flying out the front door. 🙂
The past is the past. There are no do-overs. At best, we get second chances to right the wrongs of the past or at least model and show that we have learned from the bad things we did previously. I know that's the case for me. I see my grandchildren as an opportunity to do things differently, and I hope in the latter years of my life to forge better relationships with Polly and my children.
Does this mean that I was a bad man, unfit to pastor churches? I am sure some will come to that conclusion — thus finding yet another reason to dismiss my story out of hand — but I see myself as a broken, flawed man, someone deeply affected and scarred by his upbringing and immersion in Independent Fundamentalist Baptist Christianity. It would take me five decades before I realized how much harm IFB (and later Calvinistic) beliefs and practices had caused me, harm I passed on to Polly and our children (and Polly had her own dysfunction to deal with). I see that growing up with a mentally ill mother who tried to kill herself numerous times, constantly living in new houses and attending new schools, being sexually abused as a boy, and being left to fend for myself during the most formative years of my life, extracted a horrific price from me. Sure, I survived, but not without lasting scars. All I know to do is make an uneasy peace with the past and try to do better. I will leave it to those I love to decide if I have successfully done so. If not, I will keep trying. What else can any of us do?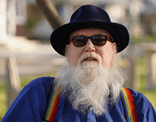 Bruce Gerencser, 65, lives in rural Northwest Ohio with his wife of 44 years. He and his wife have six grown children and thirteen grandchildren. Bruce pastored Evangelical churches for twenty-five years in Ohio, Texas, and Michigan. Bruce left the ministry in 2005, and in 2008 he left Christianity. Bruce is now a humanist and an atheist.
Connect with me on social media:
You can email Bruce via the Contact Form.
Your comments are welcome and appreciated. All first-time comments are moderated. Please read the commenting rules before commenting.