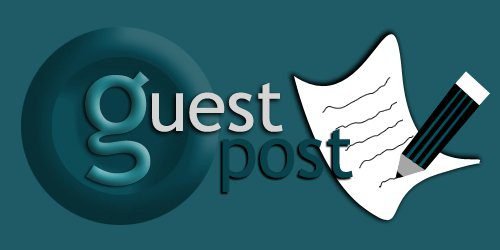 Guest Post by ObstacleChick
Recently, my husband and I were taking a walk when we passed by a neighbor's house. The neighbors are a couple who have kids close in age to our own kids. Sam* coached our kids in baseball and served a term on town council, and Deanna* volunteered at the elementary and middle school. Both are active in the town's Catholic church as well as in the community. Sam and Deanna were outside as we were passing by, so they came over to talk with us. Their older son Dan* just finished his junior year of college, and the younger son Nate* is a senior in high school. Dan chose to go to a Catholic university located about an hour and a half away from home, and according to his parents, it was the right place for him. We discussed how our kids were doing and asked where Nate was planning to attend college in the fall. Sam and Deanna talked about the pros and cons of the different schools that Nate had visited. Nate was initially interested in a particular large university, but he thought it was located "in the middle of nowhere" and was not thrilled about being stuck on a campus without access to a wider community. While another school located in Boston had a fantastic business program that Nate wanted to attend, he thought there were "too many Asians" at the school. Another school in Boston was ranked highly and had a great location, but there were "too many Jewish students" at the school. Deanna said that Nate really wanted to go to a school "where most of the students look like him because he's not used to being in the minority". Deanna and Sam stated that Nate needed to attend school where he would feel comfortable, "you know what I mean?"

Holy f&*%, that was out loud. Outside. In public.

My husband and I were stunned. I was speechless, and being quicker on his feet than I am on mine, my husband talked about our daughter's college. Just days before we had returned from attending her college graduation. While located in the South, her university reports that 39.5% of its students are white while the remainder of the student body is composed of a wide variety of students from other races and ethnicities. Our daughter's friend group reflects the diversity of the school. She loved having friends from a wide array of backgrounds, leading to deep, meaningful discussions. We told Sam and Deanna that our daughter had benefited tremendously from her friendships with a diverse array of people, and that we believed that particular university was the right choice for her. Sam and Deanna nodded along, but I could feel their skepticism. We quickly and politely wrapped up our conversation and moved on our way.

As we walked away, we saw Sam and Deanna's Asian neighbor kids outdoors playing. We hoped that the kids didn't hear that conversation. I was second-guessing myself – should I have spoken out more forcefully, directly calling them out on their racism? Also, I was disturbed by the fact that they assumed that because we were white that we would **wink wink nudge nudge**agree that our kids should attend schools with students who look like them. My husband and I knew that this couple had been Trump supporters in both the 2016 and 2020 elections. For a couple of weeks, they had placed one of those juvenile "Let's Go Brandon" signs in their yard, and currently they have a "thin blue line" sign. We knew that they were die-hard Republicans, but we did not have proof that they were racists. My son had said that he knew Dan and Nate were Trump supporters, lumping them in with the "football guys" who were either overt Trump supporters or "libertarians" who secretly supported Trump but wanted to pretend to straddle the fence. Now we know.

In the couple of weeks since this interaction, we actively avoid walking past their house. A handful of families that we have known for years through our kids' school and sports had supported Trump both times around. These are all seemingly respectable white families, active in the community, active in their Catholic church. They have coached my kids. They have volunteered at the school. They keep their lawns neat and are polite when we run into each other around town. Now I question how deeply they have absorbed the more extreme, nasty side of the GOP base. The racism, the misogyny, the anti-LGBTQ sentiment, the xenophobia, the Christian nationalism – how much of that is ingrained in their belief system now? They feel empowered to say it all out loud now, and we should listen. As Maya Angelou said, when someone shows you who they are, believe them the first time. I believe them.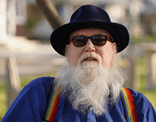 Bruce Gerencser, 65, lives in rural Northwest Ohio with his wife of 44 years. He and his wife have six grown children and thirteen grandchildren. Bruce pastored Evangelical churches for twenty-five years in Ohio, Texas, and Michigan. Bruce left the ministry in 2005, and in 2008 he left Christianity. Bruce is now a humanist and an atheist.
Connect with me on social media:
You can email Bruce via the Contact Form.
Your comments are welcome and appreciated. All first-time comments are moderated. Please read the commenting rules before commenting.