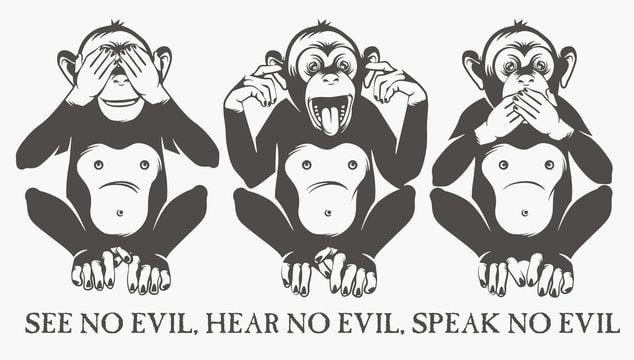 We now know that Southern Baptist Convention (SBC) leaders hid, covered up, and ignored hundreds and hundreds of cases of sexual misconduct by SBC pastors, worship leaders, teachers, evangelists, youth leaders, missionaries, deacons, and college professors. The published list of the offenders is but the tip of the iceberg. It is likely that thousands of allegations of sexual assault, sexual abuse, rape, and other sex crimes were not investigated or taken seriously. Add to this number stories about preachers who used their position of authority and power to take sexual advantage of (primarily) women or were garden variety adulterers and fornicators, and it's hard not to conclude that the SBC is many things, but it is definitely not Christian. We are not talking about a few bad apples here.
Several years ago, my wife and I, along with our children and grandchildren picked four thirty-gallon trash cans of apples from our trees. Due to Polly having serious bowel problems that resulted in her having major surgery and spending several weeks in the hospital, one of the cans of apples remained unprocessed. The apples sat in the can for weeks, and as they rotted, we could smell their sweet, alcohol-like aroma in the kitchen as the fall air wafted through the windows. Eventually, I dumped the apples on our compost pile. I view the current state of the SBC much like I do that rotting garbage can of apples. Sure, there were some unrotted apples in the can, but the decaying apples around the "good" apples made them unusable. I have no doubt that many SBC pastors are good men with character and high moral standards. However, in the midst of these good men are violent predators who used their positions of authority to prey on vulnerable children, teenagers, and women (and yes, boys and men too).
It is these "good" preachers I want to address. It has been fashionable of late for "good" Southern Baptist preachers to express outrage over the current sexual abuse scandal, often saying WE DIDN'T KNOW! It is to these preachers I say BULLSHIT! Don't tell me you didn't know. I know better. I was an Evangelical pastor for twenty-five years. I knew a number of Baptist pastors, missionaries, and evangelists. I attended numerous pastor's fellowships and conferences where preachers would get together for preaching, food, and fellowship. And what else did we do? We talked about rumors. We were the gossips we preached about on Sundays. I heard countless stories about preachers committing crimes, having affairs, and all sorts of immoral behavior. We knew, yet, for the most part, we did nothing.
While I did my best to deal with such misconduct within the churches I pastored (and deplatforming preachers I heard rumors about), when it came to these things happening in other churches, I did what many SBC pastors do now, I said "that's a local church problem." I hid behind my ecclesiology, saying that it was up to an offending pastor's church to deal with his misconduct. When such things happened in the churches I pastored, I didn't hesitate to call law enforcement or child protective services. Sadly, when I heard about similar behavior by preachers, deacons, and leaders in other churches, I took a "not my church, not my problem" approach. Oh, I might distance myself from an offending preacher, but I never went the extra mile by reporting these so-called men of God to the authorities or passing on what I had heard to their churches. I was taught at Bible college that a preacher should never meddle in another church's problems. While that is generally good advice, when it comes to knowing that a preacher is engaging in criminal or harmful behavior, it is always right to say something. Of course, doing so could cause all sorts of problems and loss of friendships. Sadly, some churches don't want to know if their pastor is engaging in immoral and unethical behavior. In their minds, protecting the church's "testimony" is more important than rooting out predatory preachers.
So, to the SBC preachers saying "we didn't know," I say, yes you did. You heard the rumors; you heard the gossip; you saw and heard things that troubled you; you had suspicions. You had enough knowledge that you should have demanded the SBC executive committee do something. You knew enough to demand that your state convention or area missionary get rid of the rotting apples in your midst. While you can't do much about the past, you can, going forward, stand with and protect victims. You can, and you must, demand that predators be removed from their churches, local church autonomy be damned. When asked to choose between theological beliefs and vulnerable people, you must choose the latter.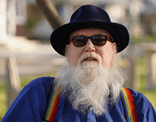 Bruce Gerencser, 65, lives in rural Northwest Ohio with his wife of 44 years. He and his wife have six grown children and thirteen grandchildren. Bruce pastored Evangelical churches for twenty-five years in Ohio, Texas, and Michigan. Bruce left the ministry in 2005, and in 2008 he left Christianity. Bruce is now a humanist and an atheist.
Connect with me on social media:
You can email Bruce via the Contact Form.
Your comments are welcome and appreciated. All first-time comments are moderated. Please read the commenting rules before commenting.