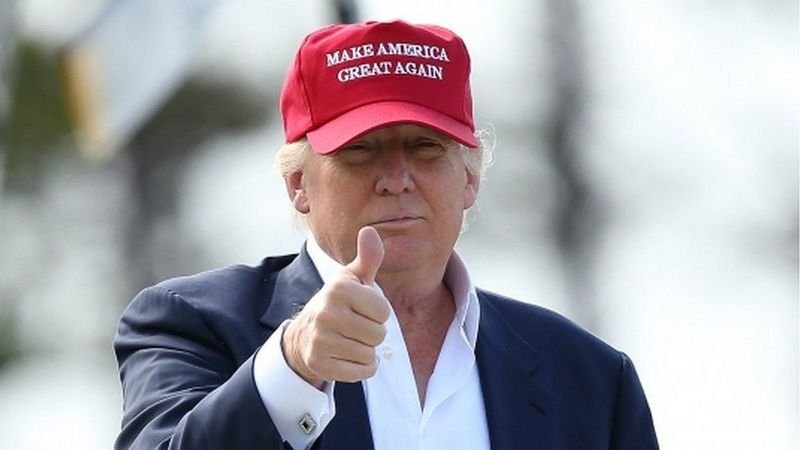 I have put what I learned at Hillsdale College into practice. I very much look to my education there when it comes to passing policy and in my interactions with the state and federal government.
I'm not gonna take the vaccine. They'll have to shoot me or drag me to the hospital.
Hillsdale, Michigan mayor Adam Stockford
Last Saturday, my wife, Polly, and I took a steam train trip from Edon, Ohio to Hillsdale, Michigan. Operated by the Fort Wayne Railroad Historical Society using the rails of the Indiana Northeastern Railroad, the train traveled west from Edon to Steubenville, Indiana before turning northeast. We traveled through the Indiana communities of Pleasant Lake, Angola, Fremont, and Ray, and then the Michigan communities of Montgomery, Reading, and Hillsdale. We spent six hours on the train, with a three-hour layover in Hillsdale. Most of the people sitting near us had never been to Hillsdale. Polly and I have been to Hillsdale numerous times over the past fifty years.
Hillsdale, a town of 8,000 people is home to Hillsdale College, an unapologetically Fundamentalist Christian school. According to Wikipedia, Hillsdale has 1,486 undergraduate students. Hillsdale College is known for its anti-government theocratic beliefs. In 1984, Hillsdale withdrew from the Federal Student Aid program, and in 2007 it stopped accepting Michigan state assistance. Hillsdale's budget is funded through tuition, private funding, and endowments.
David Jesse, a journalist for the Detroit Free Press, recently had this to say about Hillsdale College:
Hillsdale, to the delight of conservatives and the consternation of liberals, has continued to burnish its conservative credentials. It has worked closely on education matters with Florida Gov. Ron DeSantis and Tennessee Gov. Bill Lee.

"The college's belief in genuine classical education and its deep admiration for the principles of the American Founding, as espoused in the Declaration of Independence and the U.S. Constitution, has made it a target for those who oppose such challenges to the status quo of what is now taught in most American institutions of higher education," Hillsdale spokeswoman Emily Davis told the Free Press, adding that Hillsdale wants all students, not just those in Michigan, to have a quality education. "Hillsdale College has been dedicated to pursuing truth and defending liberty since 1844 and has no plans of retreating from that noble effort."

….

The most liberal of liberals and the most conservative of conservatives could agree on this: Hillsdale College is conservative with a capital C.

….

Take the reaction to news media reports of Hillsdale President Larry Arnn's comments attacking teachers, education, diversity administrators and others at a private event with Tennessee's Republican governor. Hillsdale is helping to set up a chain of charter schools in the state. Liberals attacked the comments, raising alarm about what they say is the rise of uber-conservative forces. Conservatives defended Arnn, saying he was simply speaking the truth. Hillsdale has also become heavily involved in Florida politics, partnering with GOP leaders there in a major push to change what is taught — and how.

Founded in 1844, Hillsdale has a long history of traditional conservative values. One of its earliest presidents was among the founders of the Republican Party in nearby Jackson. In the 1980s, after the Grove City College court case, Hillsdale completely withdrew from accepting any federal funds. After controversy and scandal in the late 1990s, the college has rebounded.

"In an age when most institutions change as rapidly as the highly volatile spirit of the moment, we remain true to our founding principles and mission. People recognize the difference," said David Whalen, the former provost and current associate vice president for curriculum and a professor of English. "Students and families want college, not pseudo-education."

….

"Hillsdale keeps its values the same because they are embedded in the mission — a treasured mission that is not ours to alter or ignore," Whalen said. "Hillsdale College faculty, students, and staff are here in service of the mission, not to bend it on a whim nor according to the idol of the day.

"I know we have students who applied or transferred here because they are worried about other colleges and universities — they became disillusioned about institutions that simply go through the motions."
Hillsdale's goal is to prepare, indoctrinate, and produce the next generation of Evangelical culture warriors. Hilldale may be small attendance-wise, but they have an outsized, dangerous influence on the Republican Party. Their goal is to take the United States back for God. Of late, Hillsdale's focus is on public/charter schools.
Earlier this month, Phil Williams, a reporter for Channel 5 in Nashville, Tennessee reported:
The people trying to get taxpayer funding for those privately-operated schools endorsed by Tennessee Gov. Bill Lee are now trying to convince the public they're separate from Hillsdale College.

That's the conservative Michigan college at the center of controversy over its president's view of public school teachers.

But NewsChannel 5 Investigates has discovered new evidence that reveals the true Hillsdale connection, including more hidden-camera video from the reception hosted by Hillsdale president Larry Arnn for Lee.

That's the same video where Arnn famously declared that public school teachers come from "the dumbest parts of the dumbest colleges."

Following the release of that controversial video, three Tennessee school boards voted down applications from the Hillsdale-affiliated American Classical Education to open charter schools in their districts.

American Classical has now appealed to the Tennessee Public Charter School Commission.

Facing a firestorm of criticism across the state, the charter management organization tried to distance itself from Hillsdale.

"They distanced themselves and reassured me that they were not part of Hillsdale, that there was no association or affiliation," Rutherford County school board chair Tiffany Johnson told NewsChannel 5 Investigates.

And when the Jackson-Madison County school board in West Tennessee rejected the group's application, American Classical filed an appeal with the state claiming "ACE is a separate organization from Hillsdale College" and "none of those individuals" who appeared before the board "is or ever has been employed by Hillsdale College."

….

But go back to the hidden camera video, where Arnn had appeared with Gov. Bill Lee.

"We started a charter management organization because we don't take any money from the government," Arnn told the audience.

….

Here, the Hillsdale president boasted about how, when the charter management organization needed a CEO, he had personally recruited Hillsdale graduate Joel Schellhammer, who had plans for the business world.

"I said, you're going to have to put that off," Arnn recounted.

"He said, why? I said you are going to start a charter management organization. And he said, what's that? And I replied, you'll figure it out."

NewsChannel 5 Investigates also obtained a contract that Hillsdale signed with another charter school operator, showing that the college expects to be "the first and primary source of models, resources and guidance" for school operations; that, in the search for a principal, Hillsdale would take the lead and notify the school of the names and contact information for potential candidates; and that Hillsdale would provide teacher education "of a duration, scope and location to be determined by Hillsdale."

While the contract says the final decisions would rest with the charter school operator, Hillsdale would retain the right to revoke its relationship with the charter school if it did not like those decisions.

….

In fact, the nine people listed in the appeal as board members included the Hillsdale chief of staff, the Hillsdale vice president of finance, the Hillsdale vice president of admissions, a member of the Hillsdale board of directors, the former superintendent of the college's own private Hillsdale Academy and two Hillsdale graduates.

….

"There is support for curriculum, professional developments, operations, who's going to be doing the oversight, who is going to be providing the resources, who's the financial backer. It's all directly tied to Hillsdale," said Kelly Chastain, assistant superintendent for curriculum and instruction.

The deputy superintendent for Jackson-Madison County said that, when American Classical Academy was asked how they would deal with teacher shortages, their answer revealed even greater ties.

"They talked about that they typically have about 80% of their teaching at charter schools would come directly from Hillsdale," Williams said.

NewsChannel 5 Investigates asked, "Their teachers would come from Hillsdale?"

"They said about 80 percent would come from Hillsdale College where they are graduates. That was one of the ways they were able to retain teachers a lot better than most places."

In addition, an article in the Hillsdale college newspaper noted that the new CEO "wants ACE's schools to be places where Hillsdale graduates apply for jobs."

….

He also called the group's work "an extension of the mission of the college."

As for the controversy surrounding Hillsdale, school officials insist that was not a driving force as they followed state guidelines for reviewing charter school applications.

"Their affiliation with Hillsdale is not important to us," Jackson-Madison County's Vivian Williams said.

"It's important to us that we follow the state of Tennessee scoring rubric and that we are, in reviewing that, providing the best possible education for our students."

NewsChannel 5 Investigates noted, "But for them to deny a close relationship with Hillsdale, it's just not honest."

"That's correct," Williams answered. "It's not honest."
Adam Stockford, the mayor of Hillsdale is a graduate of Hillsdale College, and MAGA proud. Thus, it is somewhat surprising that the Fort Wayne Railroad Historical Society did not vet Stockford before putting a letter from him, speaking on behalf of the city of Hillsdale, in the materials it handed to train riders.
Stockford wrote:
We like to think Hillsdale is a special place where we are more concerned with heritage and history than the next big thing. We take great pains to teach our children traditional values, and we guard the historical integrity of our downtown with vigor. We look to the future by protecting the past.
Stockford's dog whistle was loud and clear. I wonder what LGBTQ, atheist, agnostic, pagan, and liberal Christian residents think about Stockford's "traditional" values? "Traditional" is Greek for white, Christian, Bible-based morality. "Traditional" is Greek for culture war values such as anti-LGBTQ, anti-transgender, anti-abortion, and a host of other right-wing red meat issues.
Stockford, who is running for reelection, hilariously had this to say on his Facebook page: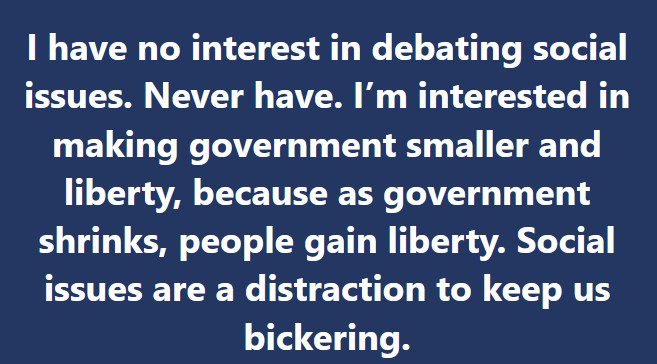 Stockford should be honest about his motivations and agenda. "Traditional" values are all about "social issues." If "social issues" are a distraction, why are Hillsdale College and Evangelicals in general obsessed with them?
Hillsdale College continues to turn out Evangelical culture warriors. As these warriors fan out across our nation, their goal is to reclaim America for their God; to promote Christian morality; to advance Biblical "truth" claims; to restore the United States to the glory days of the 1950s. Denying the fact that the United States is a secular nation with a strict wall of separation of church and state, these culture warriors are intent on establishing Jesus, who is a strict constitutionalist, as king and ruler.
Their political-religious agenda, an unholy, ugly conjoined twin if there ever was one, is a direct threat to the future of our country. One need only look at the reversal of Roe v. Wade to see the harm these people can cause. And they are not done. As someone who intimately follows and writes about the machinations of Evangelical churches, preachers, and institutions, it is clear to me that they have turned their focus to local, county, and state politics. Largely successful in their attempts to win local and state elections, these culture warriors, crying FREEDOM!, will not stop until they have obliterated our democracy.
Stockford may object to my portrayal of him, but any time someone talks about "traditional values," I hear them loud and clear.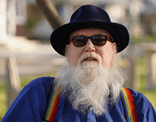 Bruce Gerencser, 65, lives in rural Northwest Ohio with his wife of 44 years. He and his wife have six grown children and thirteen grandchildren. Bruce pastored Evangelical churches for twenty-five years in Ohio, Texas, and Michigan. Bruce left the ministry in 2005, and in 2008 he left Christianity. Bruce is now a humanist and an atheist.
Connect with me on social media:
You can email Bruce via the Contact Form.
Your comments are welcome and appreciated. All first-time comments are moderated. Please read the commenting rules before commenting.