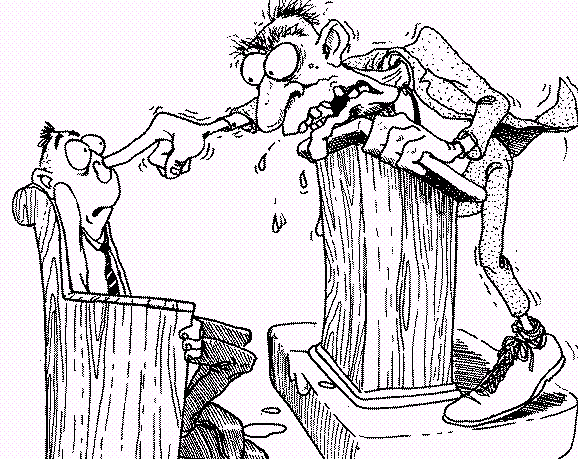 Now concerning the things whereof ye wrote unto me: It is good for a man not to touch a woman. Nevertheless, to avoid fornication, let every man have his own wife, and let every woman have her own husband. (I Corinthians 7:1-2)
The Apostle Paul told the church at Corinth that unmarried men should not touch women. Touch not, want not, right? If men couldn't contain their sexual desires, then to avoid fornication, they were to marry. In other words, marriage was a considered a cure for horniness. Countless Evangelicals have been taught that if they cannot contain their sexual desires — remember masturbation is a sin — then they should seek out someone of the opposite sex to marry. Hey Betty, I am horny. Will you marry me? 
Many Evangelical preachers use I Corinthians 7:1-2 as justification for the Puritanical rules they use to regulate physical contact between unmarried teenagers and young adults. I came of age in the late 1960s and 1970s. I was a member of Trinity Baptist Church in Findlay, Ohio — an Independent Fundamentalist Baptist (IFB) congregation affiliated with the Baptist Bible Fellowship (BBF), and First Baptist Church in Bryan, Ohio, also an IFB congregation. Public displays of affection were forbidden. This prohibition forced church teens to turn to secretive means to show their "love" to their boyfriend or girlfriend. We learned how to hold hands in church or on the church bus so no one could see us. There was something exciting about flaunting the rules, even more so when we spent time necking in out-of-the-way church hallways or in the shadows of the parking lot. My favorite necking time was Wednesday evenings when the adults were having choir practice. Church teens were left to their own devices, and many of us used the time for fornication-lite. One girl I dated for a short time told me recently that I was the first boy who kissed her — in the back of the church while the adult choir was practicing Bill Gaither's song, He Touched Me. 🙂
I had many such dalliances, but that is as far as they went. I was a true believer, so I limited my physical intimacy with the opposite sex to hand-holding and kissing. I was one of the few summer-of-love children who didn't get laid before marriage. Conversations in recent years with people who were in the youth group with me have revealed that there was a lot of fucking and sucking going on, but none involving preacher boy Bruce Gerencser. I assumed, at the time, that everyone was on the straight and narrow as I was. I now know that their spirits were willing, but their flesh was weak. 🙂
In the fall of 1976, I entered Midwestern Baptist College in Pontiac, Michigan to study for the ministry. A dark-haired beauty by the name of Polly also enrolled for classes. Polly's goal was to find herself a preacher boy to marry. I thought of college as being a place of plentiful dating opportunities, and I planned to play the field. I dated a girl by the name of Peggy for several weeks and then turned my romantic interest towards Polly. We quickly hit it off, even though we had little in common. She was a quiet, shy preacher's daughter. I was a motormouth with a bit of a rebellious streak. Polly would tell me later that she thought of me as her "bad boy." Polly's parents saw me as a bad boy too; bad as in not good for their innocent daughter. They spent the next eighteen months trying to discourage our relationship, even going so far as to tell Polly that she couldn't marry me. A short time after this papal edict, Polly informed her parents that we were going to get married with or without their blessing. This was the first time Polly stood up to her parents. If my mother-in-law had to sum up her son-in-law in one sentence, I suspect she would say, Bruce is "different" and he ruined our daughter.
Midwestern was an Independent Fundamentalist Baptist institution. Established by Dr. Tom Malone in the 1950s, Midwestern had a strict code of student conduct. Single students were required to live in the dormitory, and every aspect of dorm life was strictly regulated. Students could only date on the weekends and had to double-date. Dating couples were not permitted to touch each other — no hand-holding, kissing, snuggling, or other displays of affection. Keep in mind, most of the dorm students were ages 18-30 — the raging hormones years. And it was the 1970s, the freaking 1970s!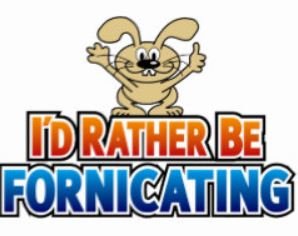 Single students were expected to keep at least six inches distance from the opposite sex — six inches being the width of a church hymnbook. (Please read Thou Shalt Not Touch: The Six Inch Rule.) Breaking the six-inch rule brought severe punishment. Repeated infractions resulted in expulsion. While there were a handful of couples who self-righteously obeyed the letter of the law, most students quickly learned who they could double-date with without getting in trouble for holding hands with or kissing their date. More than a few students rounded third and slid into home, with several girls becoming pregnant — or so it was rumored anyway. Students caught fornicating were immediately expelled from school.
Polly and I married after our sophomore year. A year later, we left Midwestern and moved to Bryan, Ohio — the place of my birth. A few weeks after our move, I became the assistant pastor at Montpelier Baptist Church — a young, growing IFB church. After spending seven months at Montpelier Baptist, I resigned and we moved to the Central Ohio community of Newark. Polly's dad was the assistant pastor of the Newark Baptist Temple. Her uncle, the late James Dennis, was the pastor. (Please see The Family Patriarch is Dead: My Life With James Dennis.) We joined the Baptist Temple, and when Polly's father decided to start a new church in nearby Buckeye Lake in 1981, we joined him. I became his pastoral assistant (primarily working with the youth of the church), a position I held until June of 1983.
In July of 1983, I started a new IFB church in Somerset, Ohio — thirty miles south of Newark. I would pastor Somerset Baptist Church until March of 1994. At every stop during my young ministerial career, I was exposed to and worked with men who believed it was a grave sin for unmarried teens and young adults of the opposite sex to touch each other. I carried this belief into my first full-time pastorate. Church teens likely remember Pastor Bruce preaching against all forms of physical/sexual intimacy between unmarried people. I am sure they remember me famously saying — oh how I wish I could forget — "no girl ever got pregnant who didn't hold hands with a boy first!" (Yes, I really did say this, and I did so many times!)
I viewed hand-holding as a sexual gateway drug. I thought that if I could shame teens and young adults into not touching one another (or not touching themselves), then there would be no fornicating going on and no teen pregnancies. I pastored Somerset Baptist for eleven years. During that time, no unmarried church female became pregnant. Does this mean that none of the church unmarrieds was having sex? Of course not. Having talked with a handful of church teens who are now in their 30s and early 40s, I now know that they were lustily ignoring my preaching. I am grateful that there were no unwanted pregnancies that I knew of, though I suspect several girls might have gotten pregnant and secretly had abortions.
Is it any wonder that so many IFB married couples have sexual dysfunction? What in my preaching taught these couples a healthy, scientific, rational view of sex? Nothing that I can think of. Instead, I used guilt and shame in my attempts to get them to conform to an anti-human, irrational view of human sexuality. Thousands of Evangelical preachers continue to preach the Thou Shalt Not Touch gospel to church teenagers. Ironically, these preachers didn't heed this gospel when they were teens, and they surely have to know that neither will their church teenagers. Hormones, need, and desire win every time. Wouldn't it be far better to teach unmarrieds how to own their sexuality, preparing them for the day when they engage in sex for the first time? I know, the Bible says, the Bible says, the Bible says, but Christians have been trying to live by Puritanical beliefs about sex for centuries. How is that working out? Perhaps it is time to shelve the Bible with its archaic sexual prohibitions and embrace a healthy, natural view of sex. Sorry preachers, but everyone IS doing it. You can live in denial all you want, but the fact remains that by age twenty-one, eight out of ten teenagers have had sex, including teens in your congregation. And now that people are waiting until their mid-twenties to marry, I can safely say that most of the singles listening to your antiquated sermons have likely engaged in some form of sexual activity.
Were you raised in an Evangelical/IFB church? How did your pastor handle I Corinthians 7:1-2? What do you remember your pastor saying about necking and premarital sex? Did you feel shame and guilt when your pastor preached about sex? Please share your experiences in the comment section.
Bruce Gerencser, 66, lives in rural Northwest Ohio with his wife of 45 years. He and his wife have six grown children and thirteen grandchildren. Bruce pastored Evangelical churches for twenty-five years in Ohio, Texas, and Michigan. Bruce left the ministry in 2005, and in 2008 he left Christianity. Bruce is now a humanist and an atheist.
Connect with me on social media:
Your comments are welcome and appreciated. All first-time comments are moderated. Please read the commenting rules before commenting.
You can email Bruce via the Contact Form.