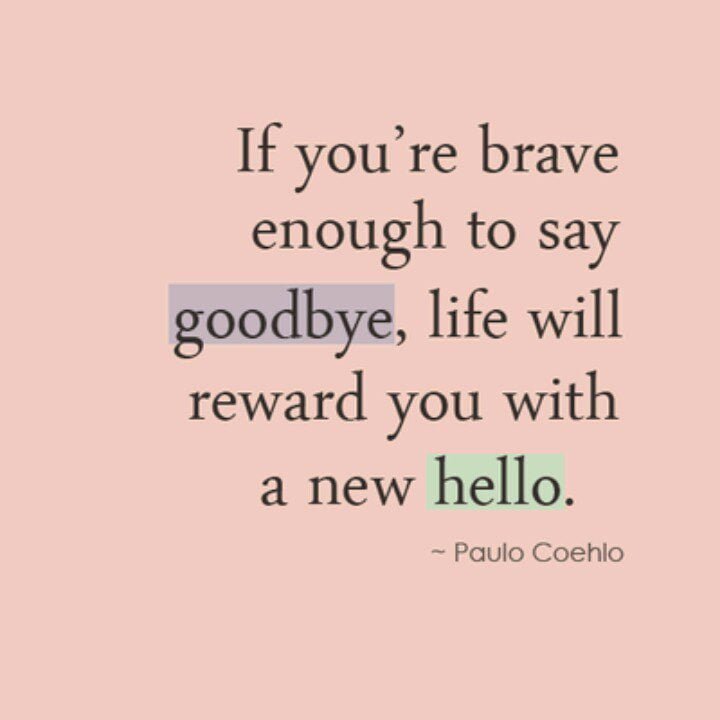 Have you ever wondered why so few Evangelicals walk away from the faith? Have you ever wondered why many Evangelicals leave one toxic, harmful church, only to join another pestiferous church that continues the psychological damage and harm of the previous church? Have you ever wondered why, no matter how much evidence skeptics and atheists provide to the contrary, Evangelicals will still hang on to the belief that the Bible is a supernatural book written by a supernatural God; and that no matter how many Bart Ehrman book recommendations former believers make to them, Evangelicals will still cling to Jesus, the old rugged cross, and the empty tomb?
Nellie Smith, a writer for Religion Dispatches and a former Evangelical, wrote about why it is almost impossible to argue Evangelicals out of their faith:
And here's the thing: it was the dissolution of a world. People who didn't grow up in the American evangelical bubble often don't realize what they're demanding when they ask an evangelical to accept a fact that is contradicted by their church's interpretation of the Bible. To those bought in—excepting, perhaps, that small demographic of Christians who identify as evangelical and are truly progressive—evangelicalism is not a collection of facts. It is an entire reality, based not on logic but on a web of ideas, all of which must be wholeheartedly accepted for any of it to work. It is complete unto itself, self-contained, self-justifying, self-sustaining. It's your community, your life, your entire way of thinking, and your gauge for what is true in the world. Evangelicalism feels so right from the inside.

And, for an evangelical, there are no small doubts: growing up in many evangelical churches means to be told, repeatedly, that the devil will always seek a foothold, and once you give him one you're well on the road to hell, to losing your faith, to destroying your witness. That's scary stuff. To begin to doubt evangelicalism is not simply a mental exercise. For many like me, it's to feel a void opening, the earth dropping out from beneath you. It's to face the prospect of invalidating your entire existence.

So know this when you talk to an evangelical: in attempting to persuade them to your point of view—even on a topic that seems minor to you—you're not asking for them to change their mind, you're asking them to punch a hole in the fabric of their reality, to begin the process of destroying their world. And, as anyone who has had the experience knows, world-destroying is not fun. It is, frankly, terrifying.

That's not to say that realities can't change. Mine did. But few individuals can be argued out of an entire worldview. Realities shift when ideas bloom and ideas are slow and patient, creeping in through unguarded portals and establishing themselves without much fanfare. However well-intentioned you are, bludgeoning people with fact after argument after fact will only entrench them in their position and reinforce a perception of being persecuted by the world.
As Smith said, realities can and do change, but change is hard and the older people become the harder it is for them to abandon their faith. (My wife and I are exceptions to the rule.)
Many of the readers of this blog were once devoted followers of Jesus, members of sin-hating, Bible-believing, soul-saving Evangelical churches. Scores of you were once pastors, elders, deacons, evangelists, missionaries, Christian college professors, or Christian school teachers, yet there came a time when you renounced your faith and walked away from Jesus and the church. While some church-going Evangelicals deconvert in their teens and twenties, by the time people reach their forties and fifties, it is less likely that they will abandon their faith. I have corresponded with numerous unbelievers in their forties and fifties who still attend church every Sunday. In some instances, these unbelievers are still in the ministry. They no longer believe the Christian narrative, yet they give the appearance that they are tight with Jesus. Why do these faux-saints believe one thing, but say another? I know of several Evangelical churches that are currently pastored by unbelievers. How can these men, week after week, lie and pretend?
Years ago, the secular counselor I see told me that someone walking away from not only Christianity, but their life's vocation, as I did at the age of fifty is almost unheard of. Why is that? What makes it almost impossible for older Evangelicals to make a one-hundred-eighty-degree turn and walk out of the church, never to return?
Imagine, for a moment, how much of my life I invested in Evangelical Christianity. Imagine how many thousands of hours I spent in worship, devotion, and service for the Christian God. Imagine spending thousands of hours studying the Bible and reading Christian tomes. Imagine preaching thousands of sermons and leading numerous souls to Christ. Imagine a life consumed by the things of God. For most of my adult life, I tried my best to follow the teaching of Christ and to lead others to do the same. Yet, fourteen years ago, I abandoned everything I held dear and started what essentially amounted to a new life sans Jesus, the church, and the ministry. Why would anyone blow up his life as I did?
I know that my story is an outlier, that most fifty-year-old preachers stay the course until Jesus takes them home to glory. Most older doubting Thomases bury their doubts and motor on, giving the appearance that they are still one of the faithful. Why? Why not proclaim your unbelief far and wide as I did with a letter titled, Dear Family, Friends, and Former Parishioners?
Smith, as do I and other former Evangelicals, views Evangelicalism as a self-contained bubble:
It is an entire reality, based not on logic but on a web of ideas, all of which must be wholeheartedly accepted for any of it to work. It is complete unto itself, self-contained, self-justifying, self-sustaining. It's your community, your life, your entire way of thinking, and your gauge for what is true in the world. Evangelicalism feels so right from the inside.
Everything makes perfect sense when you are in the bubble. Attacks from the outside are viewed as Satan's attempt to destroy your faith. I spent almost fifty years in this bubble. My life had design, structure, and order. My calling gave my life purpose and meaning. All of my friends and many family members lived in this bubble too. I was married to a woman who was a lifelong bubble-dweller. Together, we brought six children into the world, and the only life they knew was within the bubble. Life, from a holistic point of view, was grand, exactly as God wanted it to be. And yet, one day, after days, weeks, and months of anguish and heartache, I walked out of the bubble and said, I no longer believe. A short time later, my wife left the bubble too. Over time, our children made their own peace with the past, with each of them going their own way. The good news is that none of them is an Evangelical. The curse has been broken.
In a matter of months, I lost almost everything I held dear: my career, my ministerial connections, and my purpose and direction. Most of all, I lost friendships decades in the making. The losses I suffered were great, and even today I lament all that was lost; not because I want back that which was lost, but because there's now a huge hole in my life that was once filled by God, Jesus, the church, and the ministry. At my advanced age, I don't know if I will ever fill this hole. Perhaps the best I can do is shovel in some backfill and construct a bridge that carries me to the other side.
The next time you find yourself frustrated by an Evangelical who refuses to see the "light," just remember what you are asking him or her to give up. Consider, for a moment, the great price he (or she) will pay if his doubts or loss of faith are publicized. I know what divorcing Jesus cost me, and I would never say to anyone, follow in my steps. While I am convinced that Christianity cannot be rationally and intellectually sustained, I understand why people hang on despite their doubts or loss of faith. Ask yourself, are you willing to lose everything you hold dear? I know I am fortunate in that my wife deconverted when I did and that my children accepted and embraced my abandonment of Christianity. I have corresponded with numerous ex-Evangelicals who lost their marriages and families when they deconverted. When their spouses were asked to choose between them and Jesus, they chose the latter. I know of children who have abandoned an unbelieving mother or father, choosing instead to follow after Jesus. And the same can be said of children who abandon their family's faith, only to then find themselves excommunicated from their parent's homes. Evangelicals love to talk about the high cost of being a Christian, but the same can be said for those of us who were once saved and now are lost.
How old were you when you left Christianity? Did you find it hard to leave the bubble? If your family is still believers, how is your relationship with them? If you had to do it all over again, would you have still left the faith? Or would you have "played the game," choosing instead to hang on to family and societal connections? Please share your thoughts in the comment section.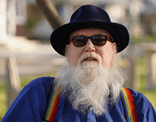 Bruce Gerencser, 65, lives in rural Northwest Ohio with his wife of 44 years. He and his wife have six grown children and thirteen grandchildren. Bruce pastored Evangelical churches for twenty-five years in Ohio, Texas, and Michigan. Bruce left the ministry in 2005, and in 2008 he left Christianity. Bruce is now a humanist and an atheist.
Connect with me on social media:
You can email Bruce via the Contact Form.
Your comments are welcome and appreciated. All first-time comments are moderated. Please read the commenting rules before commenting.