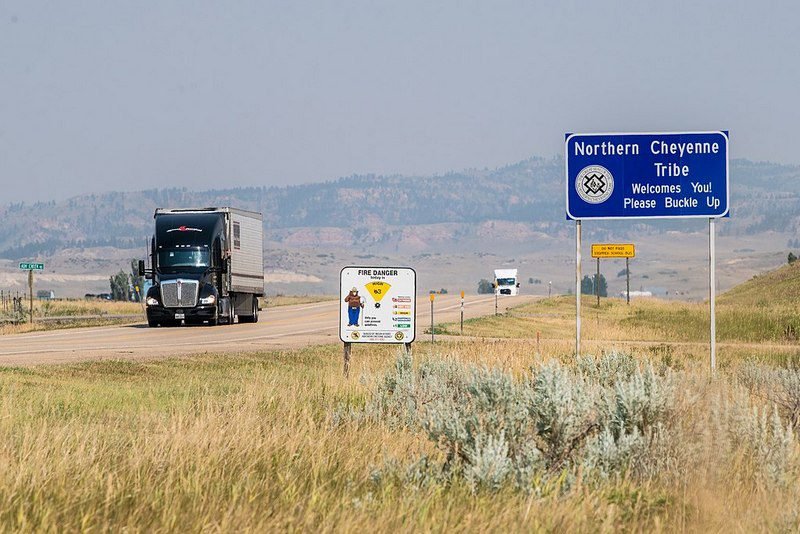 The Black Collar Crime Series relies on public news stories and publicly available information for its content. If any incorrect information is found, please contact Bruce Gerencser. Nothing in this post should be construed as an accusation of guilt. Those accused of crimes are innocent until proven guilty.
Dean Smith, pastor of Morning Star Baptist Church in Lame Deer, Montana, stands accused of sexually assaulting at least four girls aged twelve and younger on the Northern Cheyenne Indian Reservation. Morning Star Baptist is affiliated with the Southern Baptist Convention.
The United States Attorney's Office: District of Montana released the following statement:
A Lame Deer pastor appeared on a summons for arraignment today on sexual abuse charges alleged to have occurred on the Northern Cheyenne Indian Reservation, U.S. Attorney Jesse Laslovich said.

Dean Alan Smith, 66, a pastor, pleaded not guilty to an indictment charging him with one count of aggravated sexual abuse, one count of abusive sexual contact and three counts of abusive sexual contact by force and of a child. If convicted of the most serious crime, Smith faces a maximum of life in prison, a $250,000 fine and not less than five years of supervised release.

U.S. Magistrate Judge Timothy J. Cavan presided. Judge Cavan continued Smith's release with conditions pending further proceedings.

An indictment, filed on Dec. 9, alleges that between 2017 and 2019 near Lame Deer, on the Northern Cheyenne Indian Reservation, Smith knowingly caused a person, identified as Jane Doe 1, to engage in a sexual act by using force and that Smith knowing caused Jane Doe 1 to engage in sexual contact by using force. The indictment further alleges that between 2017 and 2019, Smith knowingly caused a person, identified as Jane Doe 2, who had not attained the age of 12, to engage in sexual contact by force. In addition, the indictment alleges that between 2019 and 2020, Smith knowingly caused persons, identified as Jane Doe 3 and Jane Doe 4, both who had not attained the age of 12, to engage in sexual contact by force.

The U.S. Attorney's Office is prosecuting the case, which was investigated by the FBI.
In January 3, 2023, Dean Alan Smith, pastor of over twenty years at the Morning Star Baptist Church in Lame Deer, Montana, pled not guilty to federal charges filed the month before.

According to local media, Smith, age 66 was charged with sexually abusing four girls on the Northern Cheyenne Reservation between 2017 and 2019. Questions remain if there are other victims, as Smith served as a pastor on the reservation for years. That branch of the Baptist Church once had a private school for elementary students on the Northern Cheyenne Reservation.

A local support group of Northern Cheyenne advocates is asking other possible victims to come forward under the guidance of tribal members Hadley Shoulderblade and Diane Spotted Elk. "We demand justice for the victims and are trying to build funds for compensation," these leaders recently posted on Facebook.

The Morning Star Baptist Church, a Southern Baptist Congregation, sits on the Northern Cheyenne Reservation. Executive Director of that congregation said they have been in contact with the local church.

"One member of the church has been very open about what they are dealing with. I have let them know we are here to help the girls who have made these claims find the way to healing themselves," said Montana Baptist Convention Executive Director Barrett Duke.

"The harder area is not in our cities but in the rural areas," Duke Said. "They think they know the person. They are a little slower, I think, to adopt some of the processes to identify potential predators."

Tribal leaders told Smith he is no longer welcome on the Reservation. The local Morning Star Church held a meeting to that same effect, issuing a public statement via Facebook: "The Church is a body of people, not to be judged by the actions of one. We will continue our mission, though now it will be harder."

The United Ministerial Association of the Northern Cheyenne Reservation also met and demanded Pastor Smith's resignation. "This is very unfortunate and not in keeping with our mission," they told the Northern Cheyenne community in a written statement.

The U.S. Attorney's office is prosecuting the case while Smith remains free on bond with conditions including his not being allowed around children. According to local sources, Smith has left the Reservation, his whereabouts not certain. If found guilty Smith could face life imprisonment, at $500,000 fine and registered as a life-long sexual offender.
Morning Star Baptist released a statement that said, in part:
The Church is a body of people, not to be judged by the actions of one.
According to a Facebook post by Josh Kolojeski:
I was the Site Director of the Northern Cheyenne Youthworks site in Lame Deer in 2016. In the final two weeks of the summer, three of my female staff members were informed by a member of the community that Dean Smith "took (a child's) virginity," and were advised by another member of the community to not be alone with Dean and to not let kids near him because he touches them.

I was off-site at a funeral for that day and that weekend, so my Area Director was there as the acting Site Director. The staff members verbally told him what they were told and reported it to the Boys and Girls Club that we were partnering with. When I returned to site on Sunday, they also reported it to me and I reported it again to my Area Director.

On one hand, we didn't want to ruin Dean's reputation if the information was simply unsubstantiated rumors. On the other hand, we wanted to make sure we were also reporting this information to people better equipped to investigate. In hindsight, we should have also reported it to the BIA, although we later learned that Dean had already been reported by someone in the community before our summer began. In order to promote a culture of safety, I told the staff members they didn't have to attend his church for the final two Sunday's of the summer, and I also went on the prayer walk that Dean led with the high school students each week, because the staff member that typically attended the prayer walk with Dean and the students was no longer comfortable doing it, understandably.

I also wanted to make sure full-time staff at Youthworks knew about the information that was reported to us so that they could ask more questions and re-evaluate whether or not to partner with Dean for 2017 and beyond. As I mentioned before, three members of the staff and I all reported the information to our Area Director, who was also the full-time Area Director for that site among others at the time. Additionally, I could be mistaken, but I'm 95% sure if you check my end of summer Site Director paperwork from 2016, you will see I made mention of Youthworks possibly reconsidering it's relationship with Dean. In a section asking about anything that needed to be looked in on for future summers, I believe I said something along the lines of "three of my staff members heard rumors in the community about Pastor Dean that we reported to our Area Director, so Youthworks may want to look further into those rumors before partnering with him again in 2017."

With that information, my questions are:

1. Did Youthworks take any action steps based on the reports made by the 2016 Site Staff?

2. If so, what action steps were taken and what information was considered when the decision was made to continue partnering with Dean in 2017, 2018, and 2019?

I understand that conducting a deep investigation is outside the purview of Youthworks, and I also know that the full-time staff that work and have worked at Youthworks are tremendous people and whatever was done or not done was obviously not out of malicious intent. But I'd also like to know what, if anything, informed Youthworks' decision to keep sending staff and high school youth group students his way in 2017, 2018, and 2019.

I'd also like to add that one of the three aforementioned staff members has lived in or near Lame Deer since her summer with Youthworks. Another one of those staff members worked for Youthworks in Lame Deer again in 2017. They reported more information they learned to the 2016 Area Director, their 2017 Site Director, and their 2017 Area Director, who were all subsequently told that nothing could be done based off rumors. However, in July 16th, 2020, Youthworks posted a video of Pastor Dean talking about the Northern Cheyenne reservation. When two of the teammates saw this video, they emailed Youthworks and again reported the allegations that had been reported to them and told them that they were shocked to see the video of Dean being shared by Youthworks (I don't know if it was also produced and created by Youthworks). In this case, Youthworks did respond directly to the two staff members, and the higher up's had a. video call with the pair to discuss the allegations. Youthworks also deleted the video and contacted authorities, sounding the alarm either to the FBI directly or to an entity that ran it up the ladder to the point that it reached the FBI, and the former site staff was contacted by the FBI.

Perhaps an investigation was already ongoing, or perhaps Youthworks 2020 report to authorities sparked the investigation. In either case, that report from Youthworks to authorities would have been beneficial in 2016. If an investigation was already ongoing, law enforcement could have informed Youthworks that there was an active investigation and that it might be in their best interest to stop their partnership with Dean. If the report is what sparked the investigation, then the investigation could have been started four years earlier.

In those four years, Dean was allowed to continue to work with Youthworks staff and participants, continue to foster children (including, in 2017, four girls and one boy that spent a lot of time at our housing site and that the Youthworks staff in 2016 had really bonded with), and he was able to continue to run his Vacation Bible School.

I loved each of my four summers with Youthworks, and I don't regret my experiences. Working with Youthworks truly had and still has a positive influence in my life and on my spiritual journey, and it matured me in positive ways. I also know that there was probably more I could have done during our final two weeks in Lame Deer as well. But I also think this statement leaves out key information of initial reports being made to Youthworks as early as 2016, and whether it was through miscommunication up the ladder or through disbelief, I think Youthworks dropped the ball in this instance.
Memo to the church. Sorry, but you will be judged by the actions of your pastor (and your denomination). How is it possible that no one in the church knew what was going on or saw things that were concerning? Maybe no one knew anything, but until law enforcement fully investigates, I hope the church will understand if we don't give it a pass. Further, it seems clear from the aforementioned comment by Josh Kolojeski that YouthWorks needs to be investigated too.
Montana Baptist Convention Executive Director Barrett Duke stupidly said:
They think they know the person. They are a little slower, I think, to adopt some of the processes to identify potential predators.
Said seems to blame the church. Does he really believe that smaller, rural churches have a bigger problem with clergy sexual abuse than larger churches? Really? Said seems to not be paying attention to what is going on in the Southern Baptist Convention.
Does anyone seriously believe that these four girls are Smith's first and only victims? I think not.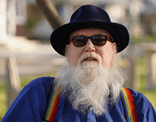 Bruce Gerencser, 65, lives in rural Northwest Ohio with his wife of 44 years. He and his wife have six grown children and thirteen grandchildren. Bruce pastored Evangelical churches for twenty-five years in Ohio, Texas, and Michigan. Bruce left the ministry in 2005, and in 2008 he left Christianity. Bruce is now a humanist and an atheist.
Connect with me on social media:
You can email Bruce via the Contact Form.
Your comments are welcome and appreciated. All first-time comments are moderated. Please read the commenting rules before commenting.