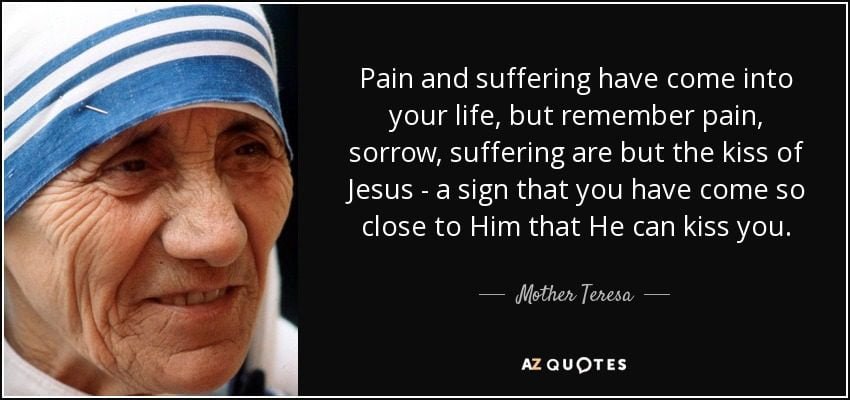 "I hope you will feel better soon," is an oft-heard line by chronic pain sufferers from well-meaning people. There's this idea that our pain is temporary; that a cure awaits somewhere beyond the next doctor's appointment. "A better day awaits," people confidently say. How they could possibly know this remains unsaid, but such thinking finds its impetus in the idea that all suffering is temporary; that deliverance awaits just around the next corner.
For chronic pain sufferers, however, there are few better days outside of death on the horizon. We know there will never be a day when we "feel better," outside of the marginal relief we receive from medications and treatments. In our minds, "it is what it is," and no amount of good thoughts, wishful thinking, or prayer is going to change that fact.
Why, then, do the family members and friends of chronic pain sufferers ignore, marginalize, or reject this fact? If the pain sufferer can live with "it is what it is," why can't they? Certainly, family members and friends want the pain sufferer to feel better. I never doubt that such people are sincere or that they want what they perceive is best for me. Others have warped understandings of medical science or the specific medical conditions chronic pain sufferers face. They deify science, thinking that no medical problem is beyond treatment or cure. Doctors, of course, know better. They know that they can actually cure a handful of maladies. Most often, pain is managed and controlled. I know my doctors cannot cure me. My health problems are beyond simply taking medication or having surgery. Everything my doctors do is in the hope of giving me quality of life during what time I have left. I told my primary care doctor that I don't expect him to cure me. I want him to do what he can to make my life better: less pain, and more mobility, or at the very least, no increased pain or debility That's the contract we have with each other.
Many well-wishers think that if pain sufferers can, they should. If there is a treatment or procedure that "might" help, we should do it. Such people are convinced that a "miracle" awaits if the pain sufferer will just swallow this pill, eat these foods, take these supplements, have this surgery, or go through yet another treatment. They are unwilling to accept that "it is what it is." When concerned family members and friends think (often wrongly) pain sufferers are giving in or giving up, they lecture and badger chronic pain sufferers, prodding us as a farmer with a cattle prod, to move forward through the chute of life. In their minds, giving in or giving up is always wrong, even if doing otherwise leads to more pain and suffering. I have watched numerous people — including my wife's father — go through horrific pain and suffering, all because family members didn't want their loved ones to give in or give up. And in the end? They died anyway.
I take a stoic approach to life. I have had a lot of trauma, tragedy, and suffering in my life. All suffering is personal. I know that what I have experienced is less than what some people have faced, but more than what others have gone through. When one of my toddler grandsons gets a boo-boo, his pain is every bit as real as Grandpa's. The difference, of course, is that I have had almost sixty-six years of trauma, tragedy, and suffering. My lived experiences are far different from that of grandchildren or people decades younger than I am. All I know to do is to empathize with people when they are suffering, even when I know their pain is less than mine. I know that pain is a great teacher. I have had numerous steroid injections over the years. Polly always goes with me when I get juiced up. She usually remarks about my stoic mentality when the orthopedic doctor is sticking a long needle into my shoulder, hips, or hands. I always tell her that I have experienced horrible pain in my life; that the injections are uncomfortable, but nothing compared to my day-to-day pain or some of the painful procedures I've had in the past. I have developed mental processes that help me embrace the pain; the mental version of gritting one's teeth and clenching one's hands.
As I sit sideways in my recliner typing this post, my body hurts — literally — from head to toe. Herniated discs in my spine and neck, degenerative spine disease, osteoarthritis in numerous joints, muscle pain from fibromyalgia, and nerve pain in my legs and feet have left me in constant pain. I take narcotic pain medications, NSAIDs, and muscle relaxers to cope with my pain. They help, to be sure, but these drugs do not magically deliver me from pain. That has never been the goal. Pain medications and muscle relaxers, at their best, tamp down pain spikes. Certainly, I could take high enough levels of narcotics to make my pain go away, but in doing so I would sacrifice living a meaningful life. You see, "not dying" is not my grand goal. I don't want to spend the last months and years of my life so drugged up that all I do is sleep, hoping that doing so will add a few days to my life. I choose quality over quantity, even if it means more pain than I would otherwise have.
I try to educate myself about the various diseases and debilities that I have. When I was diagnosed with gastroparesis (an incurable stomach disease) two years ago, the first thing I did was study up on the disease and its treatments. Knowledge really is power. With knowledge, I can know what to expect and how to best treat symptoms. I work in partnership with my doctors, knowing that the person who best knows my body is me. Unfortunately, family members and friends aren't going to do this, so they often say ill-informed, ignorant, and, at times, stupid things to chronic pain sufferers. Typically, I ignore them. Other times, I ask, what treatment or drug do you suggest? Well, uh, I heard, I read on Facebook . . . You see, they don't have any answers either. Why? In my case, there are no treatments, drugs, or surgeries that will lessen my pain and suffering in meaningful ways. And if there were, don't you think I would investigate them and act accordingly? Or do some family members and friends think I want to be in pain; that I enjoy crippling pain, debility, vomiting, and diarrhea?
I have accepted that "it is what it is." Unless there is a major medical breakthrough, I know that my life tomorrow and the day after will pretty much be, pain-wise, as it is today. I have embraced this fact. Are there treatments that I could have done that would offer short-term, temporary relief? Sure, but to what end? In 2021, I had a procedure done under anesthesia that used Botox to paralyze a muscle in my stomach. Did it work? Did I find relief? Sure, for three days, and then I was right back to being nauseous and vomiting. The same goes for epidurals and nerve blocks. They last for a short amount of time and are prohibitively expensive. I tried all of these procedures, but I decided, in the end, I didn't want to deal with the false hopes and highs and lows that come from such treatments. A while back I had a night when I slept for nine hours, only waking up twice. I hopefully thought, "is this a sign of better days ahead"? Of course not. It was an anomaly. The next night I got two hours of sleep, and after that, I had on-and-off sleep for ten hours, as is typical for me.
I have accepted the fact that "better" days are not on my radar; that if I want to live, write, and enjoy what life I have, I must embrace my pain, do what I can, and try to ignore the well-meaning well-wishers. And when I can't, I write a blog post. 🙂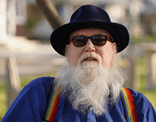 Bruce Gerencser, 65, lives in rural Northwest Ohio with his wife of 44 years. He and his wife have six grown children and thirteen grandchildren. Bruce pastored Evangelical churches for twenty-five years in Ohio, Texas, and Michigan. Bruce left the ministry in 2005, and in 2008 he left Christianity. Bruce is now a humanist and an atheist.
Connect with me on social media:
You can email Bruce via the Contact Form.
Your comments are welcome and appreciated. All first-time comments are moderated. Please read the commenting rules before commenting.