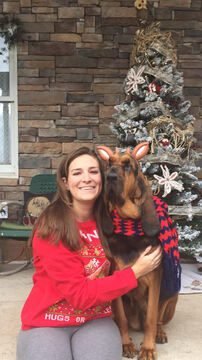 The Black Collar Crime Series relies on public news stories and publicly available information for its content. If any incorrect information is found, please contact Bruce Gerencser. Nothing in this post should be construed as an accusation of guilt. Those accused of crimes are innocent until proven guilty.
In 2021, Lindsey Melnick, a youth pastor at Breakthrough Church in Duncannon, Pennsylvania, was accused of sexually assaulting a fifteen-year-old girl she met as a teacher's aide in her school classroom. A reader familiar with this story told me that the assaults took place while Melnick was employed by Cornerstone Christian Church in Duncannon, Pennsylvania. I found one document that shows that Melnick worked for Cornerstone in 2012.
Police charged a Perry County church pastor with four felonies after a woman told police she was molested 10 years ago by the pastor when she was 15.

Pennsylvania State Police arrested Lindsey Melnick, 36, on Monday in connection with charges of statutory sexual assault, aggravated indecent assault, corruption of minors and unlawful contact of a minor. The charges allege Melnick sexually assaulted the teen several times a week for about one year starting in August 2011.

At the time, Melnick was about 26 and had been the girl's soccer coach at a school and a church counselor at summer camp, according to court records.

Melnick is listed as the pastor of the Breakthrough Church in Duncannon, according to the church website.

Her next court hearing was set for Jan. 11. She is free on $15,000 unsecured bail.

According to the report filed by the Pennsylvania State Police:

A woman told police in July she felt she was "manipulated and groomed" by Melnick when they first met in 2010, and also a teacher aide for most of her classes while she was in eighth grade.

They would pass a notebook back and forth during class, Melnick gave her a cell phone, and they communicated by that cell phone and through Facebook, including a "fake" account that Melnick allegedly created under the name Sophia Martin, according to police.

The victim said if she didn't answer phone calls from Melnick, the woman would become angry with her so she felt she had to take her calls. Melnick also snuck into her parents' home dozens of times using a hidden key, the court records said. Melnick would hide under her bed, the girl said.

Eventually, the girl said, she started sleeping on her parents' floor to avoid Melnick.

Melnick eventually became controlling of "every aspect of her life," according to court records, which said Melnick resigned from the school soccer team because teachers and staff members "were catching on" to what was going on.

Melnick would pick her up from her friends' homes or events and take her to a graveyard.

A youth group teammate confirmed to police in July that she saw Melnick giving the girl a back massage at an event at someone's home when they were 14 to 15 years old, according to the report.

The teammate said Melnick spent the night and when she would leave the room to get a drink of water or something, she would return to see Melnick on top of the victim, giving the girl a back massage. But when she entered the room, Melnick would "stop what she was doing and act like nothing had happened," according to the report written by police.

Police recovered Facebook messages from the account of "Sophia Martin" in December 2011 to the girl that said she was angered "about how you were torn away from me."
Melnick's church bio page stated:
Lindsey Melnick is a 2008 gradute [sic] of Colorado Christian Univeristy [sic] and a 2019 graduate of Liberty Univeristy [sic]. She has degrees in both Youth Ministry and Professional Counseling. This blend of Biblical knowledge and Mental Health training allows her to have a good balance of Scriptural teaching and counseling.

She has a passion for sharing Jesus with all, discipling believers, and helping people heal spiritually. She focuses on Bibilical [sic] teaching, Youth Ministry, and Outreach opportunities.

She loves Penn State Football, her dogs [sic] Scout and Sherlock, and all types of pasta, especially Mac & Cheese. If you would like to get ahold of Lindsey please e-mail her at XXXXXXXXX.
In December 2022, Melnick was convicted of sexual assault. On Wednesday, Melnick was sentenced to 12 years in prison.
"God is still good… God is strong."

Those were the words the former youth pastor called out to her family on Wednesday as she was escorted from the Perry County courtroom after being sentenced to six to 12 years in state prison for sexual assault.

Meanwhile, a 26-year-old woman whom prosecutors say Lindsey Melnick molested 11 years ago sat in the back of the small courtroom within earshot. She was 15 when the assaults occurred.

Melnick, 37, the former youth pastor, soccer coach and teacher's aide at Susquenita Middle School, maintained her innocence at her sentencing hearing despite being found guilty in December by a jury of sexually assaulting the girl repeatedly in 2011.

"The bottom line is, a jury of 12 people disagree with that assertion," Andrew Bender, a Perry County judge, said during the 9 a.m. sentencing hearing. "You were in a position of power over the victim in this case, and you used that and exploited it to your advantage."

….

State police arrested Melnick in December of 2021, after the victim came forward earlier that year and said Melnick sexually assaulted her multiple times a week in 2011. The victim said Melnick sexually assaulted her and threatened to kill herself if the victim cut off contact with Melnick.

The victim recalled one occasion where she came home alone and received a text telling her to look under her bed. When she did so, she saw Melnick laying underneath, she said.

Melnick sneaked into the victim's home and hid under her bed "more than 30″ times, according to the victim—and she had to sleep on her parents' floor to get away from Melnick.

The victim and Melnick met through the Susquenita Middle School's soccer team, which Melnick was the coach of. Melnick was also a teacher's aide for most of her classes, and would pass a notebook back-and-forth between them, according to the victim. Melnick was also a counselor for a church camp the victim attended, where she invited the victim into bed with her.

Melnick was also a leader at the youth group the victim attended events at, according to Merris.

The sentence reflects the state guidelines for the convictions of aggravated indecent assault, unlawful contact with a minor, statutory sexual assault, corruption of minors and institutional sexual assault.

The judge could have given a lesser sentence had there been mitigating factors in the case, but Bender acknowledged he could not find any.

Melnick must also register on the sex offender's list upon eventual release from prison, but Bender said she would not be found as a violent sexual predator.

The jury's verdict hinged on the credibility of the now-26-year-old victim's statements during court, according to Bender.

"I was left with the impression that she testified very credibly, [and was consistent] with what she told people," Bender said. "I was not surprised by the jury's verdict after hearing her testimony."

But Terry McGowan, Melnick's lawyer, said the victim's testimony at trial was inconsistent and that the defense would appeal the sentence.

"We were shocked at the verdict," McGowan said.

The jurors deliberated for an hour and twenty minutes after the day-long trial in December, according to Merris.

"We love you Lins, stay strong," family members said Wednesday after sheriff deputies began to escort Melnick from the courtroom.

"How could they do this to her?" one woman sobbed. "There was no evidence."
Bruce Gerencser, 66, lives in rural Northwest Ohio with his wife of 45 years. He and his wife have six grown children and thirteen grandchildren. Bruce pastored Evangelical churches for twenty-five years in Ohio, Texas, and Michigan. Bruce left the ministry in 2005, and in 2008 he left Christianity. Bruce is now a humanist and an atheist.
Connect with me on social media:
Your comments are welcome and appreciated. All first-time comments are moderated. Please read the commenting rules before commenting.
You can email Bruce via the Contact Form.