I am sure some of you are saying, "Just one?" There are more than a few Evangelical behaviors that annoy the hell (and heaven) out of me, but there is one that really irritates me, and that behavior will be the focus of this post.
I interact with Evangelical Christians every day; day in and day out, seven days a week. Emails, blog comments, social media comments, social media messages, and even letters sent via snail mail. Every day I am told I am a false prophet, a reprobate, a tool of Satan, and a deceiver. These loving, kind, thoughtful followers of Jesus attack, criticize, and judge, rarely trying to thoughtfully engage me in meaningful discussion. Sadly, their assaults have hardened me a bit, making me much more likely to tell them to "go fuck yourself" than I was years ago. When I first started seeing a counselor a decade ago, I expressed to him my naive frustration over how Evangelicals responded to me telling my story. I thought, at the time, if I just shared my story, people would understand. My counselor chuckled a bit and said, "Bruce, you think they give a shit about what you think? They don't." He was, of course, right.
Over the past two weeks, I have engaged in discussions with Evangelicals on my Facebook page. Whether out of boredom or wanting to reach them, I responded to comments they left on my page. Other readers did the same. They commented, and I responded. I thought, at least they will understand my viewpoint. The latest discussion was over gun control in light of the latest mass shooting. The Evangelical man, of course, was anti-gun control; a man who has a blow-up doll called Sexy Second Amendment he sleeps with every night. God knows what they do under the sheets. 🙂 Another man also weighed in on the matter. Minds weren't being changed, but we were making the case for the regulation of assault weapons and high-capacity magazines; reasonable opinions in light of the continued slaughter of school children by murderers using weapons of war. And suddenly, the discussion was over, and all the comments disappeared. The Evangelical gun nut deleted his comments, and since our comments were in response to his, our comments were deleted too. The man also blocked me.
I have a limited amount of physical capital I can spend every day. If I take the time to respond to an Evangelical, the least they can do is not delete their comments. I realize that some Evangelicals quickly find themselves in over their heads when interacting with me. I am a former Evangelical. I know the Bible inside and out. Many Evangelicals think I am just an ignorant atheist. I am not. When such people finally realize they stepped in it, they are embarrassed, and what better way to cover up bad arguments and poorly thought-out beliefs than to delete them and pretend they were never uttered?
I think I have reached a point where when Evangelicals come in hot on social media, I am inclined to just delete their comments and ban them. Then they can whine about persecution or some other complaint butt-hurt Evangelicals are known for. I simply don't care.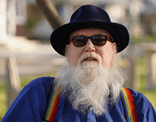 Bruce Gerencser, 65, lives in rural Northwest Ohio with his wife of 44 years. He and his wife have six grown children and thirteen grandchildren. Bruce pastored Evangelical churches for twenty-five years in Ohio, Texas, and Michigan. Bruce left the ministry in 2005, and in 2008 he left Christianity. Bruce is now a humanist and an atheist.
Connect with me on social media:
You can email Bruce via the Contact Form.
Your comments are welcome and appreciated. All first-time comments are moderated. Please read the commenting rules before commenting.