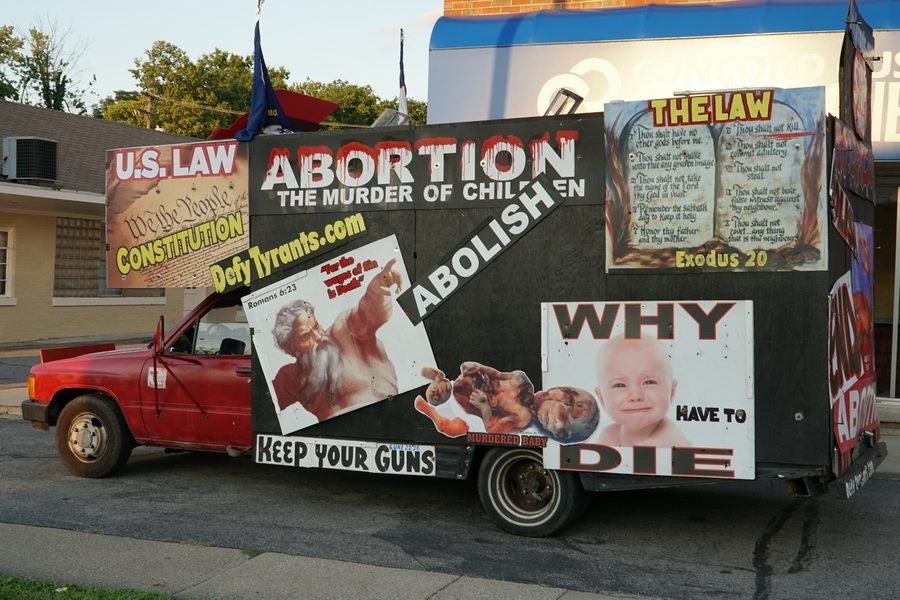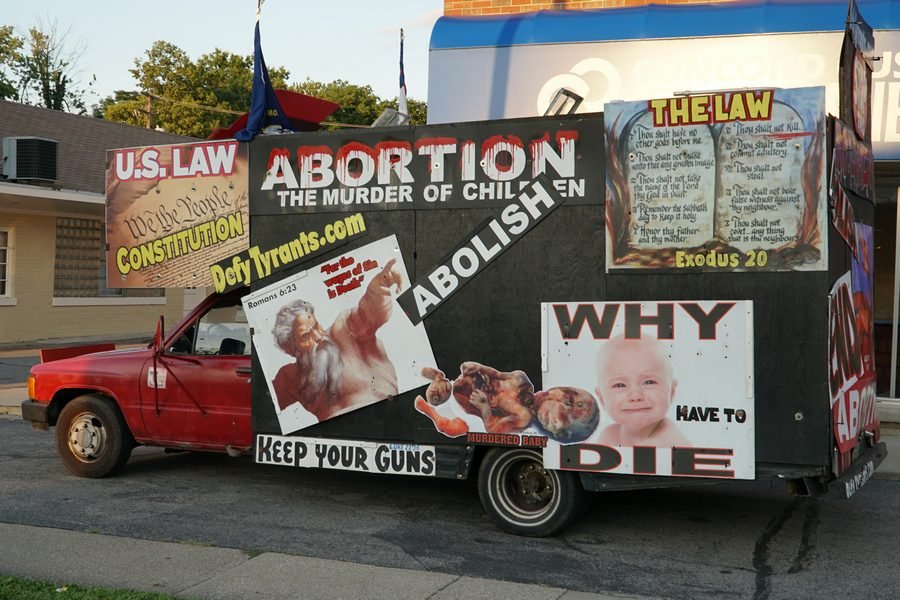 Letter to the editor of The Bryan Times
Dear Editor,
After the U.S. Supreme Court reversed Roe v. Wade and returned the regulation of abortion to the states, many liberals and progressives thought that culture warriors would move on to other hot-button issues such as same-sex marriage, gender-affirming care for transgender people, and banning library books that offend their religious sensibilities. As someone who was an Evangelical pastor for twenty-five years, I warned my fellow progressives that Evangelicals, conservative Catholics, and Mormons were not finished on the abortion front; that their true objective is to pass total abortion bans. No exceptions for rape and incest. No exceptions for the life of the mother or fatal fetal abnormalities. From the moment the sperm fertilizes the egg — no abortion. Period.
Eighty-eight percent of abortions take place in the first trimester. Late-term abortions are rare, and usually the result of fatal fetal abnormalities or threats to the lives of mothers. Yet, forced-birth groups, including those in rural Northwest Ohio, almost always use gruesome photos of late-term aborted fetuses to inflame the passions of supporters. Why is that? I suspect a photo of a zygote or a four-week-old blastocyst doesn't stir people to open their checkbooks to give money to forced birth groups as a bloody fetus does.
Currently, signatures are being collected for a ballot initiative that will legalize abortion in Ohio. Hopefully, this initiative will be on the ballot in November. Ohio Republican legislators are doing everything in their power to derail the ballot initiative, including upping vote percentage for an amendment to pass.. It is likely Republican attempts to hinder the democratic process will fail and Ohioans will be able to put an end to the religious rights frontal assault on reproductive rights.
The good news is that the majority of voters support reproductive rights. While they may want certain restrictions on post-viability abortions, most Ohioans support a woman's right to choose. This is especially the case for younger adults who generally oppose the religious right's culture war. If younger adults turn out to vote, that will put an end to forced birth laws.
We mustn't underestimate the goal of Evangelicals and conservative Catholics; not only in banning abortion but also banning many forms of birth control. Their goal is to return Ohio and the United States to the good old days of the 1950s. We must not let this happen.
Bruce Gerencser
Ney, Ohio
Bruce Gerencser, 66, lives in rural Northwest Ohio with his wife of 45 years. He and his wife have six grown children and thirteen grandchildren. Bruce pastored Evangelical churches for twenty-five years in Ohio, Texas, and Michigan. Bruce left the ministry in 2005, and in 2008 he left Christianity. Bruce is now a humanist and an atheist.
Connect with me on social media:
Your comments are welcome and appreciated. All first-time comments are moderated. Please read the commenting rules before commenting.
You can email Bruce via the Contact Form.