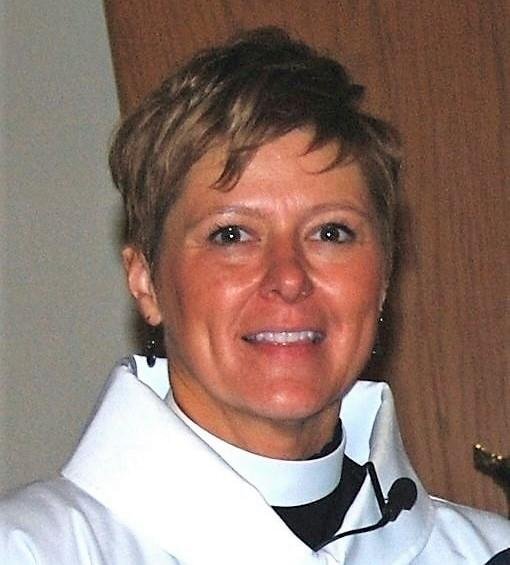 The Black Collar Crime Series relies on public news stories and publicly available information for its content. If any incorrect information is found, please contact Bruce Gerencser. Nothing in this post should be construed as an accusation of guilt. Those accused of crimes are innocent until proven guilty.
Erin Gullickson, pastor of Our Savior Lutheran Church in Max, North Dakota, stands accused of spending nearly $80,000 of church funds without authorization.
Rev. Erin Gullickson, 48, Benedict, the minister at Our Savior Lutheran Church in Max, has been charged with Class B felony theft for allegedly spending nearly $80,000 of church funds without authorization.

According to documents filed with the court on Monday, the McLean County Sheriff's Office began investigating after a report was made by the church's council, stating that around $40,000 in certificates of deposit could not be accounted for. An audit eventually revealed to the council that the CDs had been deposited in 2019 into older accounts with Bremer Bank that were supposed to be closed, with the $40,304.15 spent completely within six months of the money hitting the account.

Further searching uncovered what investigators called "egregious expenditures" that were determined to have allegedly been made by Gullickson. Investigators say the purchases were made on websites such as Ebay, PayPal and Amazon on items like home decor, furniture, clothing, shoes, jewelry, vacations, or cash withdrawals totaling $79,968.44, beginning in 2016.

Investigators are alleging that Gullickson had access to a Youth League account and kept it open after the church council voted to move their banking from Bremer Bank to a local institution in Max. Gullickson is also accused of diverting portions of offerings destined for the church's main account into the Youth League account she was surreptitiously maintaining. Gullickson was interviewed three times by investigators who say she claimed that the accounts had been "rarely used" and that her "greatest fear" was that church funds could be misappropriated or misused.

Gullickson, who also was the reverend for Concordia Lutheran Church in Benedict, was placed on a temporary suspension by the Western North Dakota Synod on Feb. 17. Bishop Craig Schweitzer told investigators that while reverends are trained not to get involved in a church's assets or handle them, in small churches it is necessary for the reverend to be a signer only for the purposes of checks and balances.
Bruce Gerencser, 66, lives in rural Northwest Ohio with his wife of 45 years. He and his wife have six grown children and thirteen grandchildren. Bruce pastored Evangelical churches for twenty-five years in Ohio, Texas, and Michigan. Bruce left the ministry in 2005, and in 2008 he left Christianity. Bruce is now a humanist and an atheist.
Connect with me on social media:
Your comments are welcome and appreciated. All first-time comments are moderated. Please read the commenting rules before commenting.
You can email Bruce via the Contact Form.