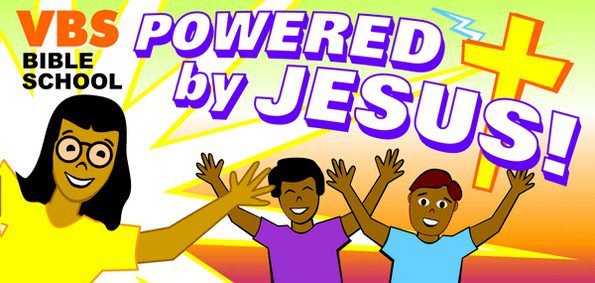 It is summertime, a time when school children spend their waking hours in leisure pursuits. I have many fond memories of the warm days of summer, three months of freedom from the rigors of the classroom. I spent countless hours at the swimming pool, riding bikes, playing baseball, going to Kings Island/Cedar Point, overnight camping, and aimless hanging out with friends. I suspect children today do many of the things I did half a century ago.
Evangelical churches know that they will have numerous opportunities over the summer months to — through coercive means — win boys, girls, and teenagers to Jesus. Church members are encouraged to scour their neighborhoods in search of children to invite to their church's Vacation Bible School (VBS), Backyard Bible Club, or Day Camp. Non-Christian parents, unaware of the ulterior motive of Evangelicals, readily allow their children to attend programs that serve no other purpose than to turn children into Evangelical Christians.
Evangelical churches are quite savvy when it comes to methods used to attract children to what can only be described as indoctrination camps/meetings. Years ago, Vacation Bible School was the main tool used by churches to evangelize neighborhood children. While many churches still use this method, other Evangelical churches use day camps to draw children to their lair. These camps are fun-filled weeks sure to thrill most children. Some of these camps focus on sports. Regardless of the theme or focus, the end game is always the same — evangelizing children and teenagers.
Most of the time at these events will be spent doing fun activities. Fun! Fun! Fun!, says advertising material. What's never stated is that the fun is a means to an end — making sure every attendee has an opportunity to ask Jesus into their heart/get saved/become a Christian. Some churches even baptize youthful converts at special services at the end of the week.
Sadly, many non-Christian (and Christian) parents are way too trusting. If Evangelical neighbor Susie stops by to invite their children to VBS or day camp, many parents quickly say yes. After all, the events are being held at churches, parents think. What harm could possibly come from allowing my children to go? As those of us who follow closely the machinations and shenanigans of Evangelical churches know, churches are NOT safe havens for children and teenagers. I would never advise parents to send their children to church unattended. The risk is too great, especially now that we know that sexual predators and child abusers are often fine, upstanding church members, pastors, deacons, youth group leaders, and Sunday school teachers. No parents in their right minds would allow their children to spend time with neighborhood registered sex offenders. Doing so would warrant a visit from child protective services. Yet, these very same parents don't think twice about letting their children attend church activities that are magnets for predators. (Churches rarely do criminal background checks on summer program workers or the ministry teams that go from church to church holding camps/meetings.)
Evangelical churches should state very clearly their motives when inviting neighborhood children to VBS or day camps. Imagine what the response would be if advertising material contained the following:
VACATION BIBLE SCHOOL
We are Wonderful Baptist Church
666 Salvation St Defiance, Ohio 43512
419-956-Jesus
Come Join Us
June 13-17
6:00-9:00 P.M.
Lots of Fun and Games
Crafts and Snacks Too
And while your children are with us we plan to use coercive means to evangelize them. We plan to scare the hell out of your children, teaching them that if they do not repent, they will spend eternity being tortured by God.
Disclaimer:
We plan to use workers who have not been thoroughly vetted. It's too darn expensive to do a background check on everyone. Besides, we are Christians. Everyone knows Christians would never hurt children.
Something tells me that doing so would drastically reduce VBS/day camp attendance. Maybe not. Surely the fine folks down at First Baptist Church would never, ever do anything to harm children, right? People need to open their eyes and pay attention to the nefarious methods used by Evangelical churches (and some mainline churches) to evangelize and indoctrinate unchurched children. Just remember, it's never just about fun, food, and fellowship. The ultimate goal is always to win wicked, sinful children to saving faith in Jesus Christ.
In any other setting such methods would be roundly criticized and condemned. Churches, however, get a free pass because they are considered depositories of morality and ethics. Until people realize that churches do not warrant such trust, children will continue to be targeted for evangelization and indoctrination.
Bruce Gerencser, 66, lives in rural Northwest Ohio with his wife of 45 years. He and his wife have six grown children and thirteen grandchildren. Bruce pastored Evangelical churches for twenty-five years in Ohio, Texas, and Michigan. Bruce left the ministry in 2005, and in 2008 he left Christianity. Bruce is now a humanist and an atheist.
Connect with me on social media:
Your comments are welcome and appreciated. All first-time comments are moderated. Please read the commenting rules before commenting.
You can email Bruce via the Contact Form.