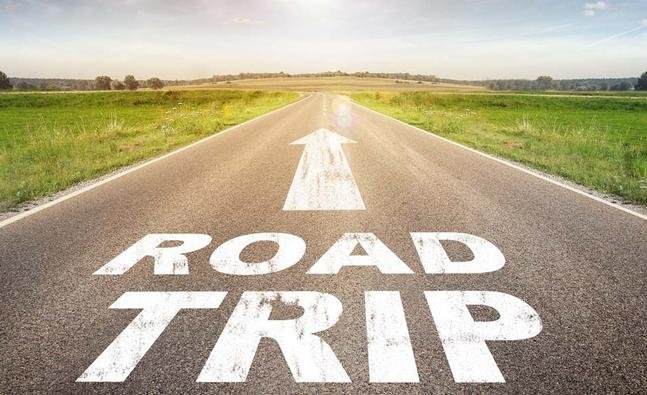 As Polly and I travel the roads of Northwest Ohio, Southern Michigan, and Southeast Indiana, we are always on the lookout for God's True Church®. Here are a few of the churches we stumbled upon during our travels.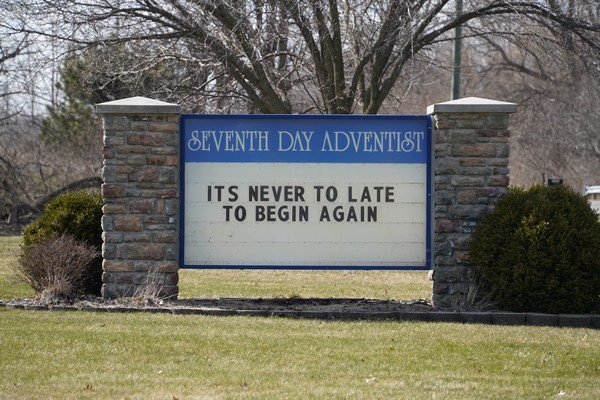 Monroe Seventh Day Adventist Church, Monroe, Michigan According to the church's Facebook page, its mission is: To grow as children of God, to nurture a family of God, to prepare others for the Kingdom of God.
Monroe Seventh Day wants passersby to know "its [sic] never to late to begin again."  As I read this sign, I said to Polly, not if you're dead.
Bible Fellowship Church, Monroe, Michigan, Jim Walker, pastor  Facebook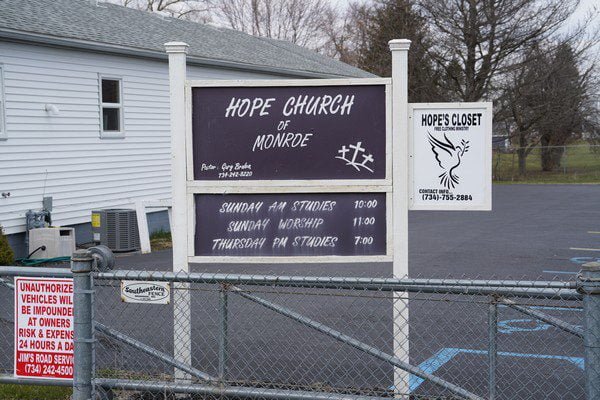 Hope Church of Monroe, Monroe, Michigan, Gary Braden, pastor Facebook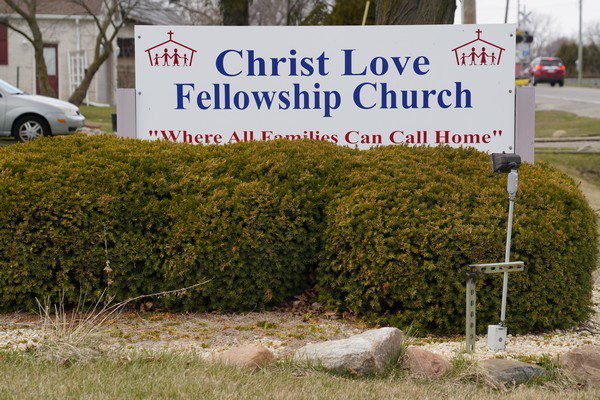 Christ Love Fellowship Church, Monroe, Michigan The church's Facebook page says:
Christ Love Fellowship, a place where we help people build a relationship with God. We don't place boundaries based on race, denomination, or background.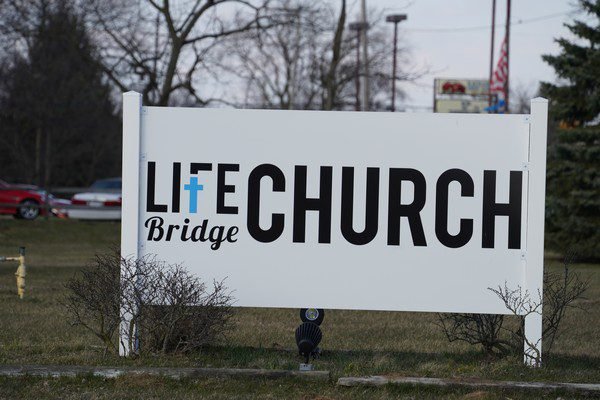 Life Bridge Church, Monroe, Michigan, Bill Rice, pastor Here's what Life Bridge's pastors want you to know about their church:
"A growing community of believers devoted to reaching the unchurched"

Life Bridge Church, located in Taylor, MI, is a young and growing church. Started in December of 2012, as a mobile church plant in Flat Rock, MI, it has been our mission to create a church that is inviting and approachable to people that don't normally consider going to church. We teach Biblical truths in a relevant and powerful way. We believe these truths make a life-changing difference in your life, our community, and our world.

If you visit one of our services (get directions) this is what you'll experience:

Casual Atmosphere
Weekend experiences that last for one hour
Friendly people
Thought-provoking messages based on the Bible
Great worship music
Safe & fun teaching for your kids
Next steps to help you follow Jesus
ONE HOUR experiences!  The perfect church for people who love NFL football or have short attention spans.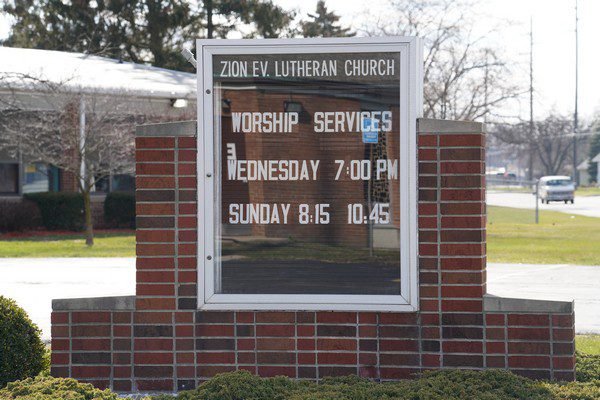 Zion Evangelical Lutheran Church, Monroe Michigan, Ross Ulrich, pastor Zion Evangelical is affiliated with the Wisconsin Evangelical Lutheran Synod (WELS). According to the church's website, its mission is:
We follow the Great Commission of our Lord Jesus Christ (Matthew 28:18-20), to make disciples through the Means of Grace God that has entrusted to us.

​To accomplish this purpose we seek to:

​Nurture: by building one another's faith through regular worship, study and the use of the Word and Sacraments.
Reach the Lost: by equipping our members with the knowledge to seek out those who do not know Christ and to carry God's message to them.
Build Relationships:  by providing a variety of opportunities for Christian fellowship and mutual support.
The church also has a preschool and a K-8 school.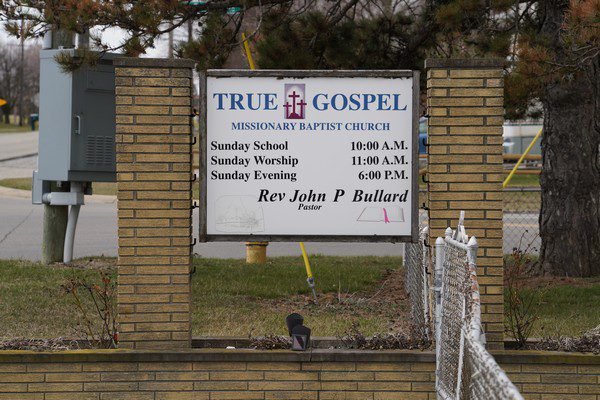 True Gospel Missionary Baptist Church, Monroe, Michigan, John Bullard, pastor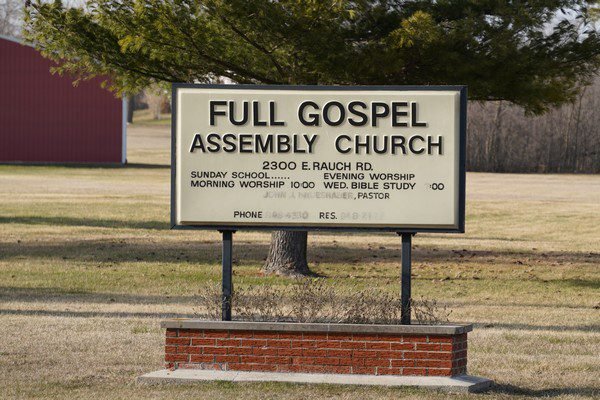 Full Gospel Assembly Church, Monroe, Michigan No Web Presence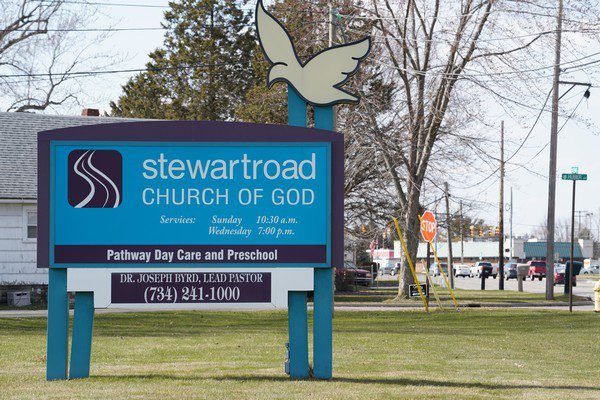 Stewart Road Church of God, Monroe, Michigan, Joseph Byrd, pastor According to its website, Stewart Road is:
We are a Spirit-filled, multi-generational, and multi-cultural church focused on Word-centered teaching.  We are passionate about worship, and committed to discipleship.

Come and experience what it really means to follow Jesus alongside a community committed to Christ.