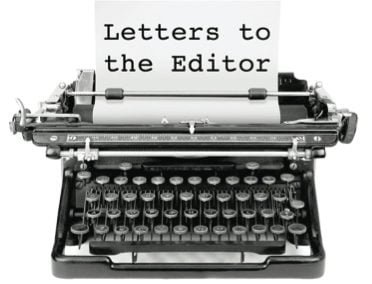 Letter to the Editor of the Defiance Crescent-News. Published May 28, 2014.
Dear Editor:
A recent letter to the editor stated that the main reason for global climate change and the escalation of global temperatures is that this is how the Christian God wants things to be. The letter writer is not concerned one bit about climate change because God is on the job. We can collectively take a big sigh of relief knowing that the Christian God is in complete charge of the weather.
I wonder if people who make an argument like this understand the implications of their argument. If God is in control of everything, if he is the first cause, if he is the sovereign ruler of all, if there is nothing that we can do to stop the Christian God from doing his thing, then God must then bear the responsibility for everything that goes on in the world.
Katrina, Sandy, every hurricane, every typhoon, every mudslide, every forest fire, every natural disaster, must be laid at the feet of this micromanaging God. Since God is perfectly working out his will in the affairs of the human race, he then is accountable for war, starvation, disease, and death. If God is as the letter writer says he is, then God is culpable for everything that happens.
Of course, most fundamentalist Christians will object to what I have written here. They will say that humans have free will and that the bad things that happen are the result of humans exercising their free will. Wait a minute, I thought God was in charge of everything? Isn't it God that gave humans free will? There is no way for God to avoid culpability since all power, authority, and control, rests with him.
This kind of fatalism is of no consequence if it is kept in the church house. If someone wants to believe that there is some sort of divine puppet master controlling their life, I couldn't care less. But, when this kind of thinking bleeds into public policy, the result can be catastrophic.
The world doesn't have the luxury or the time to just sit back and let God do his thing. Global climate change, along with ever-increasing global temperatures, is the greatest threat we face today. Doing nothing is not an option. As temperatures and seas rise, costs are sure to soar as global climate change disrupts growing seasons and forces the mass relocation of millions of people. As competition for earth's dwindling, finite resources increases, affluent nations will turn to war to maintain their standard of living.
Our best days may be behind us and thinking that God is going to deliver us or is working out his plan only makes things worse. Why? Because it breeds inaction. Why worry about global warming? The rapture is just around the corner. Most global climate change deniers are also right-wingers religiously and politically. What is it in right-wing ideology that keeps people from seeing the world as it is? Answering this question would take more words than the Crescent-News allows.
Bruce Gerencser
Ney