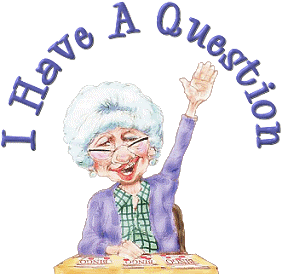 I recently asked readers to submit questions they would like me to answer. If you have a question you would like me to answer, please leave your question on the page, Your Questions, Please.
Dave asked:
[Christian] Fundamentalists believe you can bring anything to God in prayer and he will answer it. They also believe in eternal torture as this god's punishment for most of the human race. As a pastor did you ever pray that God would not allow such a monstrosity as hell? Why do you think that this plea is not made continuously by people who hold this belief? Is it because they don't really believe they can change the mind of God, or is it because they relish the idea that nonbelievers will get what they deserve?
Evangelicals believe that the Bible God hears and answers their prayers. While Evangelicals are all over the place theologically on prayer, they believe that God does hear their petitions and answers in one of three ways:
According to Evangelicals, every prayer that conforms to the will of God is answered affirmatively. Why, then, do most Evangelical prayers go unanswered — especially big-ticket items such as the ones mentioned by Dave? Why does God seem indifferent to human suffering, pain, and loss? According to Evangelicals, God saying no or not now happens for one of these reasons:
God wants to increase our faith
God wants to test us and make us stronger
God wants to chastise us for our sins, restoring us to a right relationship with him
God wants to bring glory to his name
While I am sure there are other "reasons" for God saying no or not now, these are the big four — the reasons most often cited by Evangelicals.
For thirty-five years, I prayed every day — often multiple times a day. Yet, I never, one time, asked God to abolish Hell. I believed Hell (and the Lake of Fire) was an awful place of eternal damnation and suffering, yet I also believed the people in Hell were getting exactly what they deserved. Salvation had been offered to them by Jesus Christ, yet they rejected it, choosing instead their own selfish desires. Of course, I dared not think too hard on the matter, lest I see multiple glaring contradictions. Had I thought about that matter, I would have concluded that God was unjust and unfair; that eternity in Hell seemed to be determined by who your parents were and geography.
After embracing Calvinism, I concluded that eternal destiny was determined not by making a decision for Christ, but because God had chosen some people to spend eternity in Hell. No one deserved salvation and eternity in Heaven, so God can't be blamed for sending most people to the Lake of Fire.
I never believed I could change the mind of God through my prayers. God was the sovereign Lord over all, and everything that happened was according to his purpose and plan. People saved under my ministry were converted because God purposed from before the foundation of the world to bring them to saving faith. When I prayed, it was not so God would give me what I want, but so my will would conform to God's. Ironically, on many occasions God's "will" aligned perfectly aligned with mine. It was amazing that God often gave me exactly what I wanted. I later concluded that the only person answering my prayers was me; that my prayers were self-fulfilling wants, needs, and desires.
Dave concludes by asking a question that most Evangelicals don't want to answer: [do] they [Evangelicals] relish the idea that nonbelievers will get what they deserve?
I do know that some Evangelicals relish the fact that I will some day go to Hell to be punished and tortured by God for eternity. I am viewed as someone especially deserving of eternal torture. I knew the "truth" and rejected it. I spit in the face of Jesus, choosing atheism over the one true faith. I have received countless emails and blog comments from Evangelicals who, with sadistic delight, describe what God is going to do to me after I die. Usually, they end with a call to repentance or "praying for you," but I suspect that many of my critics relish what awaits for me in Hell.
Deep down, Evangelicals need validation; to know for certain that they are right. Their lives are built on certainty; that their God is the one true God; that the Bible is a supernatural book given to them by a supernatural God, a book that is a blueprint or manual for life; that their decision to put their faith and trust in Jesus Christ was the right choice, guaranteeing them an eternity of heavenly bliss.
Those who don't believe as they do will get exactly what they deserve — eternal punishment in Hell. What better way for you to be proven right than for unbelievers to be cast into the Lake of Fire? I suspect some Evangelical zealots will take day strolls to the rim of the Lake of Fire, and say to unbelievers, I TOLD YOU SO! The eternal suffering of unbelievers is, for Evangelicals, vindication of their beliefs.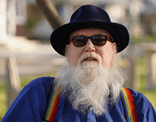 Bruce Gerencser, 64, lives in rural Northwest Ohio with his wife of 43 years. He and his wife have six grown children and thirteen grandchildren. Bruce pastored Evangelical churches for twenty-five years in Ohio, Texas, and Michigan. Bruce left the ministry in 2005, and in 2008 he left Christianity. Bruce is now a humanist and an atheist.
You can email Bruce via the Contact Form.
Your comments are welcome and appreciated. All first-time comments are moderated. Please read the commenting rules before commenting.