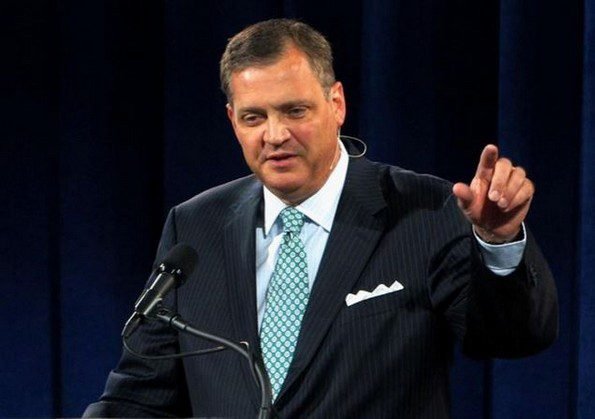 I have repeatedly asked Evangelicals to give me ONE instance where pastors or churches would be harmed if same-sex couples are allowed to marry. Just one…how hard can it be to come up with ONE instance where two people in love marrying would materially harm any Evangelical church or pastor? Evidently, quite hard and Al Mohler, president of The Southern Baptist Theological Seminary  agrees with me. Speaking in Columbus at the national gathering of Southern Baptists, Mohler stated:
"Look, I really don't fear – it's really important that you and the other presidents and every Southern Baptist pastor, every Gospel pastor, preacher needs to say 'I'm not going to perform a same-sex wedding.' But let's be honest: There's not really a danger that the sheriff's gonna show up and say, 'You have to do this.' So far as I know, no pastor has been sued successfully for refusing to marry someone on other grounds; that's not the real danger."

"The real danger is we're going to pay an enormous social, cultural price for not doing a same-sex ceremony….We're going to be considered to be morally deficient. Let's admit it: We're much more accustomed to being accused of being morally superior. They've said we've been 'stand-offish,' meaning better than them. Now a large part of this culture thinks we are morally deficient. And we're going to find that's a very different way to do ministry."
I sense resignation in Mohler's words, realizing that all the Evangelical bigotry and hate towards homosexuals and same-sex couples has come to naught. According to Mohler, instead of being viewed as the standard bearers of Christian morality, Evangelicals are increasingly viewed as "morally deficient." Morally deficient? Nope, just ignorant bigots who, like slave owners of a century ago, refuse to act justly.  Now that Mohler has told the faithful that there is no homo boogeyman under the bed, can we all get on with love, peace, and happiness…and equal protection under the law?