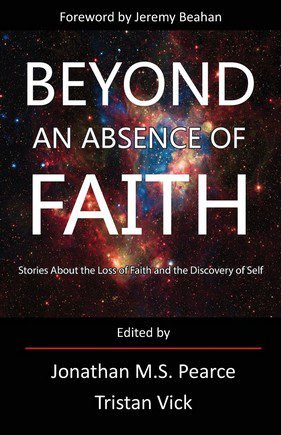 Beyond An Absence of Faith: Stories About the Loss of Faith and Discovery of Self, edited by Jonathan M.S. Pearce and Tristan Vick, is an anthology of deconversion stories, including my own. In the book, you will find the deconversion stories of:
Sarah Sabella
Bud Uzoras
Saleha M
Sergio Paulo Sider
Alicia Norman
Arsalan
Vyckie Garrison
Counter Apologist
William Lucas
Tristan Vick
Mindi Rosser
No Cross No Crescent
Rebecca Bradley
Mike Doolittle
Bruce Gerencser
Beth Ann Erickson
Beyond An Absence of Faith is not a book written to defend atheism or attack religion. It is 263 pages of everyday people detailing their journey from belief to unbelief. Since I have a chapter in the book, and many of you know some of the people listed above, I thought I'd let readers know how they can get a copy of the book.