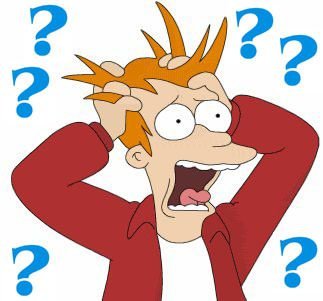 I put out the call to readers, asking them for questions they would like me to answer. If you have a question, please leave it here or email me. All questions will be answered in the order in which they are received.
(I use the word homosexual for the sake of answering this question, knowing Evangelicals will be reading my answer. I know it is a derogatory term, as is sodomy/sodomite, used by Fundamentalist Christians, Jews, and Muslims to denigrate LGBTQ people. I rarely use it in my writing.)
Sage asked:
I personally have escaped christianity and do not consider the Christian Bible to have any useful value. But lately I have heard LGBTQ people, who still attend church, saying that the biblical prohibition on homosexuality is a misinterpretation introduced in the 20th century, and prior it was prohibiting pedophilia. What are your thoughts?
Let's start with Leviticus 18 (in context):
Moreover thou shalt not lie carnally with thy neighbour's wife, to defile thyself with her.

….

 Thou shalt not lie with mankind, as with womankind: it is abomination.

Neither shalt thou lie with any beast to defile thyself therewith: neither shall any woman stand before a beast to lie down thereto: it is confusion.
And Leviticus 20 (in context):
And if a man lie with his daughter in law, both of them shall surely be put to death: they have wrought confusion; their blood shall be upon them.

If a man also lie with mankind, as he lieth with a woman, both of them have committed an abomination: they shall surely be put to death; their blood shall be upon them.

And if a man take a wife and her mother, it is wickedness: they shall be burnt with fire, both he and they; that there be no wickedness among you.

And if a man lie with a beast, he shall surely be put to death: and ye shall slay the beast.

And if a woman approach unto any beast, and lie down thereto, thou shalt kill the woman, and the beast: they shall surely be put to death; their blood shall be upon them.
For this cause God gave them up unto vile affections: for even their women did change the natural use into that which is against nature. And likewise also the men, leaving the natural use of the woman, burned in their lust one toward another; men with men working that which is unseemly, and receiving in themselves that recompence of their error which was meet.
The Apostle Paul states in 1 Corinthians 6:9-11:
Know ye not that the unrighteous shall not inherit the kingdom of God? Be not deceived: neither fornicators, nor idolaters, nor adulterers, nor effeminate, nor abusers of themselves with mankind, Nor thieves, nor covetous, nor drunkards, nor revilers, nor extortioners, shall inherit the kingdom of God. And such were some of you: but ye are washed, but ye are sanctified, but ye are justified in the name of the Lord Jesus, and by the Spirit of our God.
The above quotes are from the King James Version of the Bible. It is clear from these verses that the Bible condemns homosexual sex. The Bible does NOT say that being LGBTQ is a sin. It is who a person is fucking (and perhaps how) that determines whether a sex act is sinful. Just because someone is LGBTQ, or heterosexual, for that matter, doesn't make them a sinner. Certain sex acts do. This same interpretation is borne out in modern translations too.
Our society is far more accepting of LGBTQ people than it ever has been. Progress, right? Even among Evangelicals, we are seeing increasing acceptance of gay people. The Bible hasn't changed; people have. Thus, to make the Bible fit what people now believe, the aforementioned verses are reinterpreted. Instead of the Bible condemning homosexual sex, revisionists say it condemns incest, sex with children, or sex with prostitutes. However, if these verses are read in context, it is clear that the Bible condemns homosexual sex (and in other places, it also condemns incest, sex with children — sometimes — sex with prostitutes, fornication, and adultery). These reinterpretations are just ways for Christians, Jews, and Muslims to have LGBTQ friends or engage in homosexual sex without feeling guilty about it. Instead of just saying the Bible (God) is wrong or outdated, Christians, Jews, and Muslims make the Bible fit their feelings and beliefs.
The Bible can be used to justify almost anything. Just reinterpret the Hebrew, Greek, or English, and viola! homosexual sex is no longer sinful. This is a sign that the Bible is losing its control over our culture. And all the atheists said, AMEN! What was sin fifty years ago is no longer sin today. Some Evangelicals no longer believe fornication is a sin — hard telling what sins will be reinterpreted or vanquished by Christians in the years to come.
For further information about how the Bible prohibitions on homosexual sex have been reinterpreted, please read the Wiki titled, The Bible and Homosexuality. You might want to take some Tylenol and Aspirin before you do.
Bruce Gerencser, 66, lives in rural Northwest Ohio with his wife of 45 years. He and his wife have six grown children and thirteen grandchildren. Bruce pastored Evangelical churches for twenty-five years in Ohio, Texas, and Michigan. Bruce left the ministry in 2005, and in 2008 he left Christianity. Bruce is now a humanist and an atheist.
Connect with me on social media:
Your comments are welcome and appreciated. All first-time comments are moderated. Please read the commenting rules before commenting.
You can email Bruce via the Contact Form.