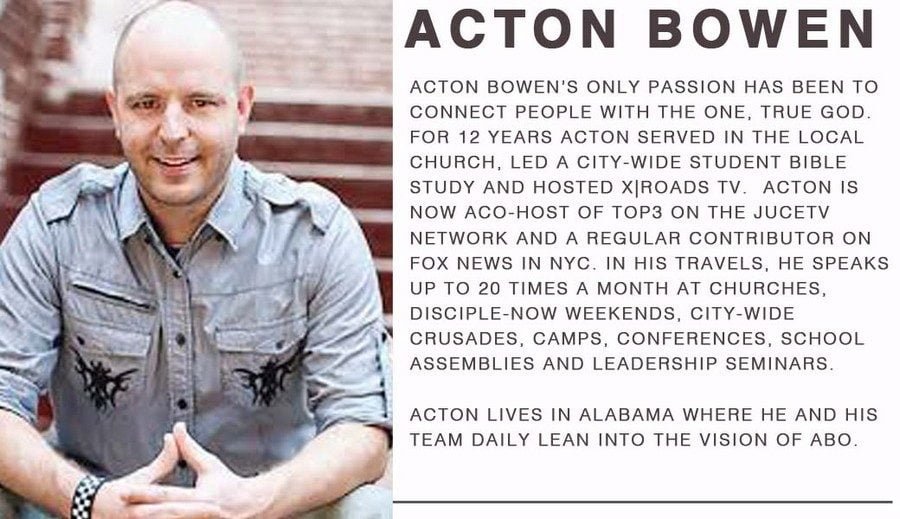 The Black Collar Crime Series relies on public news stories and publicly available information for its content. If any incorrect information is found, please contact Bruce Gerencser. Nothing in this post should be construed as an accusation of guilt. Those accused of crimes are innocent until proven guilty.
(Please read Black Collar Crime: Evangelical Evangelist Acton Bowen Arrested on Child Sex Charges,  Black Collar Crime: Why Did Young Boys Need to be Protected from Evangelist Acton Bowen? Black Collar Crime: Evangelist Acton Bowen Accused of Additional Sex Crimes and Black Collar Crime: District Attorney Says Evangelist Acton Bowen is a 'Danger to Every Child in This Community', and Black Collar Crime: Evangelist Acton Bowen Pleads Guilty to Sex Crimes for further information about Acton Bowen.)
In April 2018, Evangelical evangelist Acton Bowen was arrested on child sexual abuse charges.
A well-known Alabama evangelist, public speaker and author was arrested in Hoover Tuesday on child sex charges.

Paul Edward Acton Bowen, a 37-year-old Gadsden native who now lives in Etowah County's Southside community, was taken into custody by Hoover police about 12:35 p.m. The founder of Acton Bowen Outreach Ministries is charged with second-degree sodomy, enticing a child to enter a vehicle or house for immoral purposes, and second-degree sex abuse. The victim was a young male, but police did not release his age except to say he is over 12 and under 16.

Hoover police Capt. Gregg Rector said the department's Special Victim's Unit first launched an investigation three weeks ago. The Jefferson County District Attorney's Office issued the warrants on Monday.

"This is certainly one of the more disturbing cases that we've investigated in quite some time," Rector said. "Mr. Bowen is in a highly-respected position of influence and he is trusted by many. We believe he betrayed that trust in the worst kind of way."

Bowen was taken into custody in Pelham and transported to the Hoover City Jail. He was moved to the Jefferson County Jail where he was released early Wednesday on $90,300 bond.

Rector said the victim in this case is an underage family acquaintance, "He is currently doing well and has been in a safe environment since police were first notified," Rector said.

….

Bowen is president and founder of Acton Bowen Outreach. His bio says he served for 12 years in a local church, led a citywide student Bible study in Gadsden and was also the host of xlroads TV, a worldwide broadcast viewed weekly by millions of teens and adults in every city in America and over 170 countries around the world.

The website says Bowen is a cohost of Top3 on the JuceTV Network in New York City.

"Everyone associated with JuceTV was shocked and disheartened to hear of the egregious allegations made against Acton Brown this week. Our prayers go out to those who may have been hurt and victimized," a JuceTV spokesperson said in a statement to AL.com. "Mr. Brown made four appearances on JuceTV, an affiliate of TBN, the most recent last summer, but there are no on-going ties."

The outreach website described Bowen as a regular contributor on Fox News as a correspondent on faith and religion. However, network officials say Bowen has never been employed or paid by Fox News.

It goes on to say he speaks up to 20 times a month at churches, disciple-now weekends, citywide crusades, camps, conferences, school assemblies and leadership seminars – giving him a live platform in front of more than 350,000 people.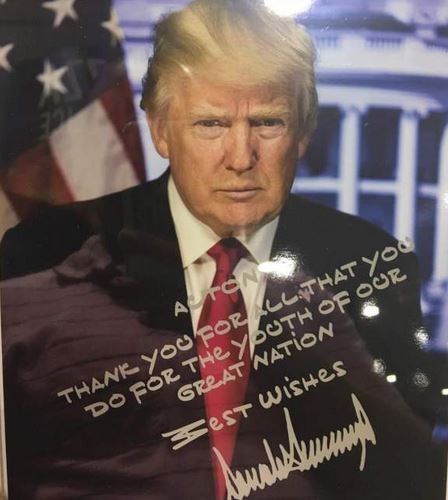 Bowen was also charged with committing sex crimes in Florida. ABC 33/40 reported:
 The list of sexual abuse accusations against evangelist Acton Bowen has crossed state lines. Bowen was charged with lewd or lascivious battery in Bay County, Florida according to the local sheriff's office.

The charge was filed on May 23rd. According to Florida state law, a person commits lewd or lascivious battery by engaging in sexual activity with a person 12 years of age or older but less than 16 years of age or encouraging, forcing, or enticing any person less than 16 years of age to engage in sexual activity.

….
After posting the two aforementioned stories, it was reported that, two days after Bowen's arrest, his wife filed for divorce, stating that she "fears for her immediate safety from (her husband) and any third parties that may attempt to contact (her husband) as a result of the crimes for which he has been alleged to have committed." Several days later, two of Bowen's ministry board members, Trenton Garmon and Josh Dodd, resigned. Al.com reported that Bowen was required by his board to install the Covenant Eyes porn-blocking software on his computer. Why? That's a rhetorical question, by the way. A daily report was sent to his accountability partner. No mention is made of how board members ensured Bowen was not accessing pornography on other devices.
What stood out in the AL.com report is the following statement by Garmon:
We requested that he never be alone with any female other than his wife. And we requested that he never be alone with a male minor which I considered to be someone under 16 years old. I was told that these minimums were being followed. Yet, in light of the allegation, it appears that the Guardian Policy was not always honored. This is not to imply criminal guilt by any means, yet our policy was not abided by. As you may be aware he has publicly denied the criminal allegations.
Why did Bowen's board specifically require him to never be alone with boys under the age of sixteen and never be alone with females regardless of their age, other than his wife?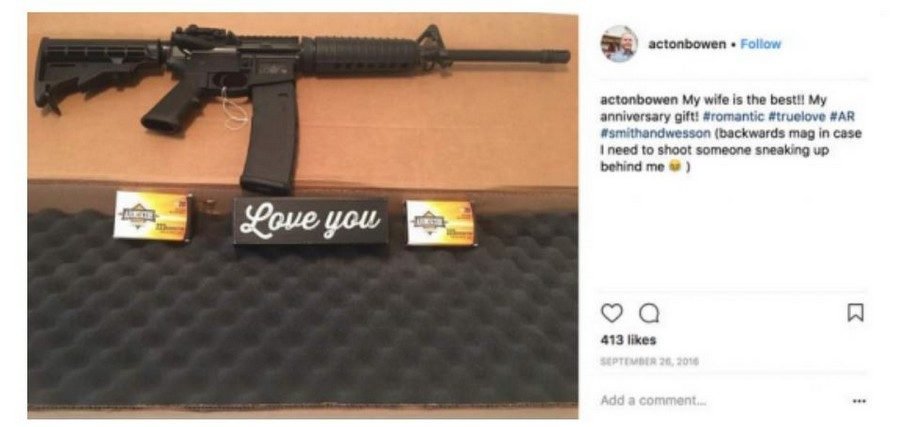 After his arrest, Bowen said he was completely innocent of all charges:
I have not done what I am accused of and have not acted inappropriately in any way. My family and I trust the legal system and the people who are entrusted with the duty of protection each of our rights. I believe the truth will stand and I will be vindicated of this false accusation. We ask that each of you keep everyone involved in this process in your prayers.
In his first public statement, Bowen said he wanted to say "thank you" to the countless number of people who have prayed for his family. "My wife, Ashley, and I along with our incredible family are so grateful for your prayers," he said.

"I'm also thankful for the countless calls of support from those who have walked a lot of life with me and know me best," he said. "Your steadfast, unshakable support gives me strength. For almost 20 years (since I was 18) my life has been committed to serving Jesus by serving people."

"When this accusation was made known to me I was hurt, confused, and heartbroken," he said. "Prior to the arrest only one side of the story was heard."

….
On Monday, the "innocent" Acton Bowen pleaded guilty to 28 counts of sexual abuse involving victims between the ages of 13 and 16. I wonder if his praying supporters will now admit that Bowen is a sexual predator; that it is likely Bowen sexually molested other children who have not yet reported their abuse to law enforcement? Is it too much to ask that God's people, in unison, condemn Bowen for his heinous behavior? I jest. Bowen's supporters will scurry away in the night like cockroaches when the light is turned on, but few will take to social media or blogs to publicly excoriate Bowen. Forgive, forget, and move on. That's what Evangelicals do.
An Alabama evangelist pleaded guilty this morning in an Etowah County courtroom to 28 counts of sexual abuse involving six victims.

Paul Acton Bowen, charged in both Jefferson County and Etowah counties, was facing criminal charges, including enticing a child for sexual act, sodomy, traveling to meet a child for sexual act and sexual abuse involving six different victims between the ages of 13 and 16.

He was first arrested by Hoover police in April 2018 and has remained jailed since then.

The 39-year-old Bowen is a Gadsden native and founder of Acton Bowen Outreach Ministries.

Bowen entered a blind plea to the Etowah County charges, meaning he could face the maximum for each offense, including up to life in prison. Circuit Judge Debra Jones will set a hearing for sentencing later, during which Bowen's lawyers could present mitigating evidence toward any sentencing. Jones was hearing the case after several Etowah County judges recused themselves from the case. Bowen's ex-wife was the daughter of an Etowah County judge.

….

Bowen served for 12 years in a local church, led a citywide student Bible study in Gadsden and was also the host of xlroads TV, a worldwide broadcast viewed weekly by millions of teens and adults in every city in America and over 170 countries around the world.

The Etowah County charges dealt with young boys who told investigators that after they met Bowen through his ministry, they were abused in several ways not only in Etowah County but during trips to different states and abroad.
Bowen remains in jail, awaiting sentencing. He faces up to life in prison for his crimes. Bowen still faces charges in Florida.
Last Friday, Circuit Judge Debra Jones sentenced Bowen to 1,008 years in prison for sexually abusing six teenagers.
Circuit Judge Debra Jones presided over the case after several Etowah County judges recused themselves. Bowen's ex-wife is the daughter of an Etowah County judge.

Moments before being sentenced, Bowen, standing in shackles, looked out on a packed courtroom and apologized in a trembling voice, both to his own family and the victims, for years of sexual abuse. "The shame and guilt I feel is overwhelming and has been for a long time," he said. "My heart was never wanting to hurt anybody but my mind was not well."

Family members and victims wept as Jones slowly read out the maximum sentence and fine on every count. Each sentence is to run consecutively – rather than concurrent.

Bowen still faces trial in Jefferson County on three felony charges of traveling to meet a child for sex, enticing a child for a sexual act and sodomy. Trial is set on those charges for April 20, 2020. If Bowen ever should be released from jail on his Etowah County convictions – which prosecutors said was unlikely – he would be considered a "sexually violent predator," which means he would face a 10-year probationary period.

….

The Etowah County charges dealt with young boys who told investigators that, after they met Bowen through his ministry, they were abused in several ways not only in Etowah County but during trips to different states and abroad. The young male victims told investigators the misconduct lasted months, and sometimes years.

One of the victims, a teen boy over the age of 12 but under the age of 16, said Bowen exposed him to sexual intercourse from 2006 through 2009. Another victim claims the abuse happened from 2014 through 2017, and yet another reported to lawmen that he suffered the abuse in 2018.

In the sentencing hearing, which lasted more than an hour in Etowah County, District Attorney Jody Willoughby read out one victim's impact statement. That victim, who said his abuse happened from the age of 12 to 15, said he saw Bowen as a "cool guy" who provided him with nice clothes, money and took him on trips, while at the same time, engaging in abuse.

"I could convince myself I was living the good life," he wrote, "even as I was trying to suppress it." But the victim said he developed a drinking problem that led to blackouts as he attempted to forget the pain and shame of abuse, seeing himself as "damaged goods." This led to problems trusting others, difficulty opening up to his wife, and "a divide between me and my God" because of Bowen's role as a pastor.

"He is a wolf in sheep's skin," the man wrote. Another wrote that Bowen "did his best to ruin the lives of other young men." Another victim was prepared to testify in court, but chose not to, too overcome by emotion. Willoughby said this shows how important Bowen's guilty plea was, in that victims were not required to relive the abuse on the stand.

….

Police have said the victim in the Jefferson County case is a Hoover boy under the age of 16 and over the age of 12 who is a family acquaintance of Acton Bowen. Court records in the Jefferson County case say Bowen engaged in sexual intercourse with the teen boy, and enticed him into getting into a 2010 Jeep Wrangler for the purpose of sodomy.

Bowen was first arrested by Hoover police in April 2018 on charges involving one male teen and later by Etowah County authorities in the case involving the other six victims.

Authorities have said they believe there are other victims who still have not been heard from. After the hearing, Willoughby said he would prosecute any other cases.

"There's not a question in my mind," he said. "If anyone is out there who wants to come forward, please let law enforcement know. We will get justice, justice will be had."

Just before sentencing, Bowen quoted the book of James, saying "God resists the proud, but gives grace to the humble." He said at church functions, he would often have people tell him they wished they could be like him.

"Inside my heart, I kept saying, 'I'm the biggest sinner in the room,'" he said. "My pride kept me from asking for help. I'm so sorry."