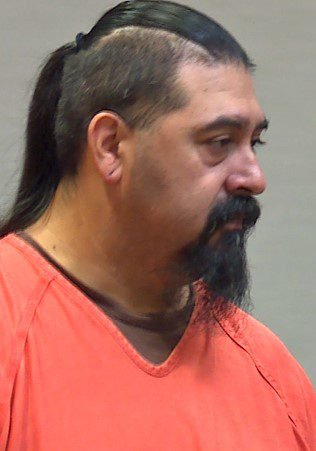 The Black Collar Crime Series relies on public news stories and publicly available information for its content. If any incorrect information is found, please contact Bruce Gerencser. Nothing in this post should be construed as an accusation of guilt. Those accused of crimes are innocent until proven guilty.
Several weeks ago, Emanuel Rodriguez, pastor of Calvary Assembly of God Church in Council Bluffs, Iowa, was picked up on a Nebraska arrest warrant that charged  him with two counts of third-degree sexual assault of a child.
Omaha police believe a church pastor based in Council Bluffs sexually assaulted two little girls.

Emanuel Rodriguez, 44, is under arrest and in custody at a jail in Minnesota on Sunday night. The Omaha Police Department thinks Rodriguez's alleged crimes happened in its jurisdiction and in one case, date back to 2016.

A sworn affidavit filed in Douglas County led to police issuing an arrest warrant for Rodriguez. He faces two counts of third-degree sexual assault of a child.

According to court documents, Omaha police learned of the allegations last week. Two young girls and their mothers approached advocates at Project Harmony to report the alleged assaults.

Investigators said the victims told them Rodriguez would place his hands on them while he and the child were under blankets. The victims also told investigators Rodriguez allegedly sexually assaulted them inside two of his former homes in Omaha.
Now behind bars in Nebraska on a $500,000 bond, Rodriguez and his wife Veronica face witness tampering charges.
Prosecutors said 44-year-old Emanuel Rodriguez had his wife, 42-year-old Veronica Rodriguez, contact his accusers' families to get them to drop the case.

"The co-defendant and his wife read a text message that she sent to the victims' mothers asking that they let this stuff go," said deputy Douglas County attorney Tony Clowe in court.

….

Thursday, Judge Marcela Keim set the couple's bond at $75,000 and ordered them to have no contact with accusers.
Rodriguez is a member of the Christian rock group 70xForgiven.
Something tells me that Rodriguez won't be forgiven seventy times seven over his alleged abuse of these young girls. What's needed now is justice.