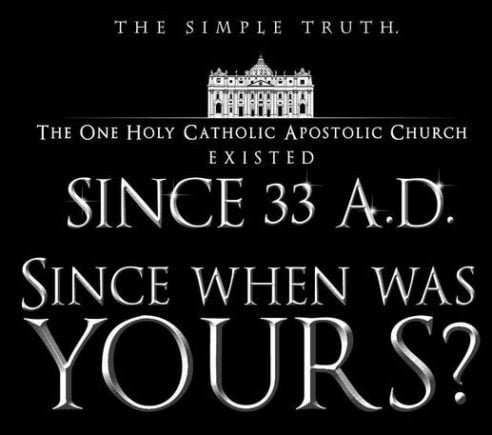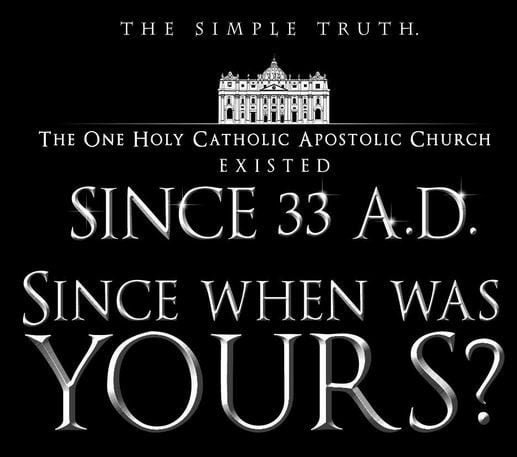 This post is primarily about Protestant Christianity — and yes, Baptists and Campbellites are Protestants. I will leave it to Catholic and Orthodox Christians to duke it out over which sect is the rock upon which Jesus built his church. (Matthew 16:18)
Over the past decade, I have learned many things I didn't know before about the monolith we call Christianity. Generally, most people believe that Christianity is one religion with a plethora of expressions. However, I have learned that there are numerous Christianities and Jesuses, with every sect, church, clergyperson, and congregant believing that their flavor of Christianity and their vision of Jesus is the right one. While it seems that Christianity is a big tent, a closer look reveals countless pup tents within, and never-ending arguing, fussing, and fighting over which pup tent is the One True Tent®. The Bible says of Christianity: one Lord, one Faith, one Baptism, but the internecine wars continually fought by Christians show that the faithful can't even agree on the basics. Of course, the way the various parties settle the disputes is by saying that every brand but theirs is false Christianity. Long-time readers will likely remember this or that Christian objecting to my caricature of Christianity by saying, I'M NOT THAT KIND OF CHRISTIAN! Usually, they go on to accuse me of all sorts of ulterior motives such as I hate God/Christianity or got hurt in some way back in my Christian days, and I am now trying to settle the score. When I ask them to give evidence for their beliefs and practices being Christian orthodoxy and orthopraxy, most often they present a honey wagon (manure spreader for you city slickers) full of Bible verses, HIS-story lessons, doctrinal treatises, quotes from authors, and personal anecdotes. In doing so, all they do is prove, at least to me, that Christianity is a quagmire of conflicting, contradictory beliefs and practices. Yet, it is we unbelievers who are to blame for our lack of recognizing and understanding the ONE TRUE FAITH®! If we would just ignore all the competing Christianities and Jesuses and accept their Christianity and Jesus as the one Lord, one Faith, one Baptism, we too could have our sins forgiven, and be guaranteed a home in their God's Heaven after we die.
As I wander in and out of big tent Christianity, I have noticed that there are three general banners under which the various sects/pastors/congregants pitch their tents: Evangelical, Progressive, and Liberal. Ask the tent-dwellers to define these banners — well, good luck with that. As with everything in Christianity, definitions abound. This post is my attempt to define these three groups, knowing that the moment I do, offended self-righteous Christians are going to vehemently object and say, I'M NOT THAT KIND OF CHRISTIAN! Of course, I am deaf to such objections, so here we go.
Evangelical
Generally, Evangelicals believe the Protestant Bible is the inspired, inerrant, and infallible Word of God; God is a triune being; and Jesus is the virgin-born son of God who came to earth, lived a sinless life, died on a Roman cross, resurrected from the dead three days later, ascended back to Heaven, and is seated at the right hand of his Father, awaiting the day when he will return to earth to judge the living and the dead, and make a new Heaven and Earth. (And yes, I am aware of the differences between Calvinists, Arminians, Oneness Pentecostals, Charismatics, Holiness sects, et al.)
Generally, Evangelicals believe all humans are born sinners and in need of redemption; that salvation and the forgiveness of sins comes through Jesus Christ alone; that all other religions are false; that non-Christians go to Hell (the Lake of Fire) when they die, and Christians to Heaven (God's Eternal Kingdom).  (Again, I am aware of the disputes among Evangelicals about what constitutes salvation and whether human instrumentality plays any part.)
I have long argued that Evangelicals are inherently Fundamentalist. (Please see Are Evangelicals Fundamentalists?) Christians who are on the far left end of the Evangelical spectrum object to the Fundamentalist label, but what they really need to do is admit that they are no longer theologically Evangelical; that their beliefs and practices fall under the Progressive or Liberal Christian banner.
Progressive
Generally, Progressive Christians and Evangelicals have similar core beliefs. Progressives tend to reject creationism, choosing instead to embrace theistic evolution. Progressives also tend to ridicule Evangelicals as anti-intellectual Bible thumpers. Ironically, many Progressives are former Evangelicals, or as the joke goes, Evangelicals who can read. Progressives also tend to be more liberal politically and socially, though I recently ran into a few so-called Progressives on Twitter who are ardent supporters of Donald Trump.
I have found many Progressives to be every bit as insufferable as Evangelical zealots. While they distance themselves from the social Fundamentalism of Evangelicals, theologically their beliefs are, in the main, every bit as Fundamentalist. It is not hard to prove my contention. Just ask a self-labeled Progressive if all religions lead to Heaven and if atheists will go to Heaven when they die. Honest Progressives will answer NO to both questions. Unfortunately, many Progressives genuinely want to be viewed as friendly people, so they will refuse to answer the questions, saying, "Only God knows for sure."
Liberal
Generally, Liberal Christians have a reductionist view of the Bible, rejecting many (most) of the beliefs Evangelicals and Progressives hold dear. (Please see Is Liberal Christianity the Answer for Disaffected Evangelicals?)  Evangelicals believe that Liberal Christians are outside of the One True Faith®, as do many Progressives. In their minds, Liberals have given away too much to be still considered Christians. Liberals tend to promote works-based salvation and or preach what is commonly called the social gospel. Liberals focus on people and the present instead of personal salvation and the future.
Under these three banners, you will find countless sub-categories of Christians, proving that there is no such thing as singular Christianity. What would help is if all the Christian sects of the world would get together and come up with a biology-like system of identification for Christianity: kingdom, phylum, class, order, family, genus, and species. That would put an end, then, to followers of Jesus saying to me, I'M NOT THAT KIND OF CHRISTIAN! Every Christian could have a religion identity card of sorts they could show when questioned about their faith. Oh wait, that wouldn't work, would it? Christianity is a relationship, not a religion! Or so countless Christians say, thus proving yet again that whatever Christianity might have been died over 1,900 years ago, and lies buried in the same grave as a dead Jewish man named Jesus.
About Bruce Gerencser
Bruce Gerencser, 62, lives in rural Northwest Ohio with his wife of 41 years. He and his wife have six grown children and twelve grandchildren. Bruce pastored Evangelical churches for twenty-five years in Ohio, Texas, and Michigan. Bruce left the ministry in 2005, and in 2008 he left Christianity. Bruce is now a humanist and an atheist. For more information about Bruce, please read the About page.
Are you on Social Media? Follow Bruce on Facebook and Twitter.
Thank you for reading this post. Please share your thoughts in the comment section. If you are a first-time commenter, please read the commenting policy before wowing readers with your words. All first-time comments are moderated. If you would like to contact Bruce directly, please use the contact form to do so.
Donations are always appreciated. Donations on a monthly basis can be made through Patreon. One-time donations can be made through PayPal.