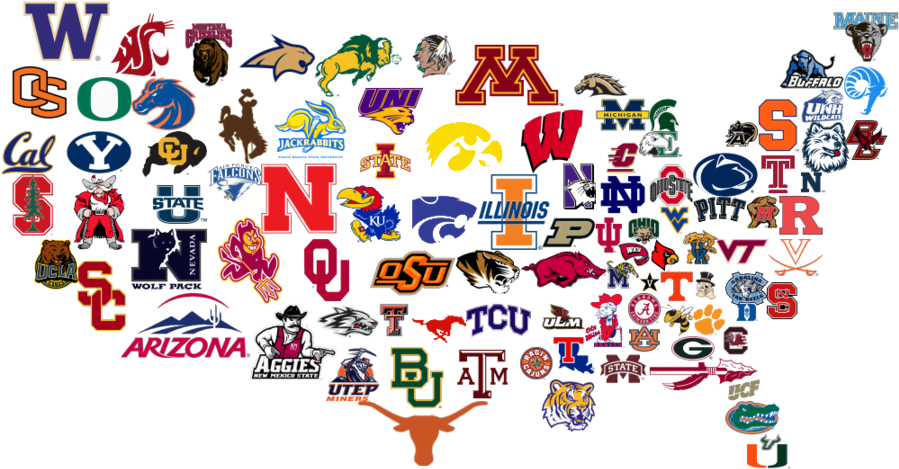 Let me begin by saying that I am not anti-college. Polly and I have college educations, as do four of our children. We encouraged our children to attend the local community college. Four of them graduated from the Northwest State; one is working on his bachelor's degree and another is finishing up her master's degree. One of our sons is a certified auto mechanic. He currently is the shop manager for a local auto repair shop.
That said, high school counselors, parents, and well-intentioned adults are selling young adults a false bill of goods when they tell them that success in life requires a college education. It doesn't, and young adults need to know this. Far too often, high school seniors feel pressured into attending college; vicariously fulfilling their parents' dreams. Teens are often encouraged to go into deep debt to fulfill their "dream." And that's fine if they know what they want to do in life. Many eighteen-year-old teens, however, don't. It took me two years post-high school to decide on going to college. Were those years wasted? Of course not. I spent them working full-time, learning real-world skills, including having my own car, apartment, and bank accounts. I suspect many parents fear their children will never go to college if they let them work for a year or two first. Why is that?
I live in the industrial Midwest, so what I say next will be colored by experiences living in rural Ohio. Working for a year or two after high school exposes young adults to the fact that a college education doesn't guarantee higher income. Currently, an eighteen-year-old young person can get a job at a local manufacturing concern, making $40,000 a year with health insurance and benefits. Do your job and paths to management-level positions await, as three of our sons found out. While our oldest son is working on his bachelor's degree, he started working at a large manufacturing concern at age eighteen –twenty-six years ago. He has made a good life for himself. Our oldest son works for the same business, as does Polly. In fact, five of our six children worked for this company at one time or another. Polly plans to retire in October, having spent twenty-seven years cleaning offices and buildings. She started as an entry-level employee and will leave as a manager. Factory work has been good to the Gerencser family, so I will never disparage the honorable (essential) work manufacturing workers perform. Personally, I HATED factory work. I worked for a number of factories in college and when Polly and I were first married. The monotony of the work drove me nuts, so two years into our marriage, I took a low-paying management position with Arthur Treacher's. Six months later, I was promoted and became the general manager of their Brice Road store in Columbus. I found my "calling," so to speak. From that time forward, I worked a plethora of jobs to make ends meet as a poorly paid pastor, but most of them were management positions.
Young adults should be encouraged to follow their bliss; to experience the fullness of this country of ours (and countries beyond our borders). If college is what they want to do, then fine. We need college-educated citizens to work jobs where advanced training is essential. That said, many jobs that management says require college educations don't. As a sixty-six-year-old man, if I have learned anything, I have learned that "learning by doing" is often a good way to gain real-world skills. That's why we need to encourage the establishment of apprentice programs — paths to well-paying careers. Our son is an auto mechanic. Everything he knows about cars and trucks comes from doing. He got his first taste of turning a wrench with his dad, mainly running for tools and holding flashlights. From there, he worked on his own vehicles, and that turned into a job at a local automobile dealership.
Young adults shouldn't be pigeonholed, forced into post-high school paths parents and counselors want them to take. Certainly, parents play an instrumental part in their children's post-high school futures. Local factory floors are littered with employees with college degrees. After college, they found themselves in debt, and upon learning that their chosen field either doesn't pay well or there are no openings, they decided that factory work was a means to an end. And that's okay too. I told all of my children that you can view factory work in one of several ways. First, it is a means to an end; the place where I earn money so I can do what I really want to do. Second, it is a good career path, one that could lead to management-level jobs if you apply yourself and do your time. Third, use your job as a way to further your education. Many companies pay for college. Several of our children followed this path. One of our sons worked in a factory for several years, and earned an associate's degree in network administration. He parlayed his degree into an entry-level position with a local wireless internet provider. Today? He is their senior network administrator.
Different strokes for different folks, right? As a father and grandfather, I want my children and grandchildren to be happy and prosperous. The path each of them takes will vary, and I will support them in whatever they do. I am excited that two of our granddaughters are headed off to college next fall. It will be interesting to see what comes next. If one or more of my grandchildren decide to follow their parents into the factory or choose industrial trades, I will be just as excited for them too. My goal is to be their supporter and cheerleader, and not a demanding grandfather who is disappointed that they didn't follow the path I wanted them to follow.
Bruce Gerencser, 66, lives in rural Northwest Ohio with his wife of 45 years. He and his wife have six grown children and thirteen grandchildren. Bruce pastored Evangelical churches for twenty-five years in Ohio, Texas, and Michigan. Bruce left the ministry in 2005, and in 2008 he left Christianity. Bruce is now a humanist and an atheist.
Connect with me on social media:
Your comments are welcome and appreciated. All first-time comments are moderated. Please read the commenting rules before commenting.
You can email Bruce via the Contact Form.