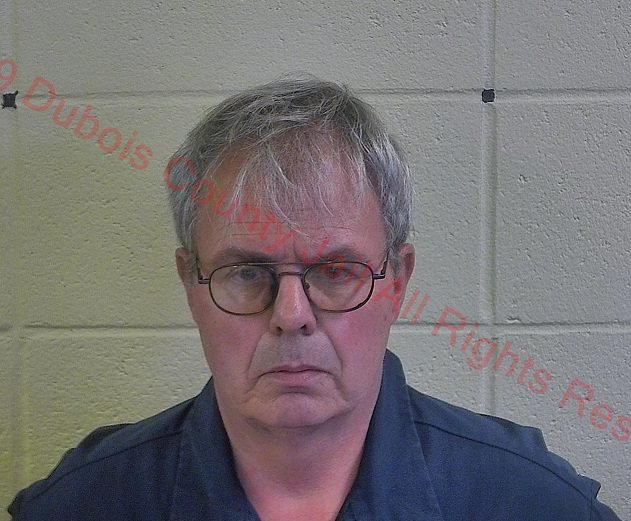 The Black Collar Crime Series relies on public news stories and publicly available information for its content. If any incorrect information is found, please contact Bruce Gerencser. Nothing in this post should be construed as an accusation of guilt. Those accused of crimes are innocent until proven guilty.
In May 2019, Dexter Hensley, a member of Jasper Apostolic United Pentecostal Church in Jasper, Indiana, was arrested and charged with inappropriately touching minor children, ages 5-9. The Dubois County Free Press reported at the time:
Dexter Hensley, 61, is charged with allegedly touching children inappropriately. The incidents allegedly occurred at the Jasper Apostolic Church — the Jasper Christian Academy is also located at that address –sometime between 2012 and 2015. The victims were between 5 and 9 years old at the time of the incidents.

Hensley was arrested Monday; his home address in the court documents was listed as the church's address on Hillside Drive in Jasper.

Court documents indicated Pastor Howard Geck at Jasper Apostolic Church found out about the alleged actions after they occurred.

An investigation into Hensley was opened while police were investigating a different allegation. During a forensic interview, the victim revealed incidents that had occurred at the church five to six years ago involving Hensley.

The victim also told police that about two years ago she had learned about incidents involving her sisters and had taken those concerns to her guardian. Court documents indicated the guardian reported the victim's allegations to Geck at the church and was told that the issue had been taken care of.

Police spoke with the guardian, who stated the issue had been reported to the pastor, according to court documents.
Today's news brings a not-so-shocking story about Howard Geck, pastor of Jasper Apostolic. Authorities allege that Geck was told about Hensley's abhorrent behavior and did nothing. By Indiana law, "anyone who has reason to believe a child has been abused must report it to law enforcement or DCS."  Geck allegedly kept Hensley's crimes to himself, and now he finds himself facing a class B misdemeanor — failure to report.
Channel 14 News reports:
Jasper Police say they learned Pastor Howard Geck was made aware of the allegations two-years ago, but failed to report them to authorities.

Geck was charged this week with failure to make a report, which is a class B misdemeanor. By Indiana law, anyone who has reason to believe a child has been abused must report it to law enforcement or DCS.

"The law requires that any individual, anyone, it's not confined to teachers or pastors or doctors," explains Dubois County Deputy Prosecutor Stephanie Smith. "It is any adult that has a reasonable suspicion that there's been some kind of abuse. Whether it's physical abuse, or sexual abuse, or neglect of a child needs to report it."

The Dubois County Prosecutors Office is currently offering an amnesty program. From now until the end of July, anyone who has previously failed to report, regardless of how long ago the abuse may have happened, can do so without being charged.
I have long argued that one of the firsts steps authorities should take in combatting child abuse is to arrest AND prosecute clergymen who failed to report allegations of abuse. When preachers face the likelihood of criminal prosecution, jail time, and loss of reputation, maybe, just maybe, they will do the right thing. It is unlikely that the good pastor will spend any time in the pokey, but perhaps the Dubois County prosecutor's shot across the bow is enough to put fear into the hearts of local preachers. I have no doubt that Geck is not the only preacher sitting on allegations and confessions of sexual misconduct.  It's time to air the dirty laundry in Dubois County, Indiana.