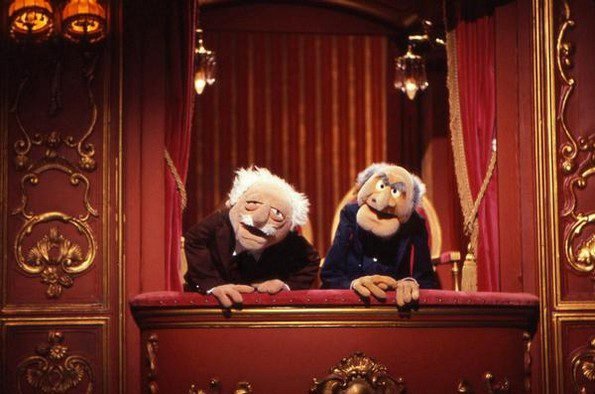 Here is an email I received today from a man calling himself Rick Sones.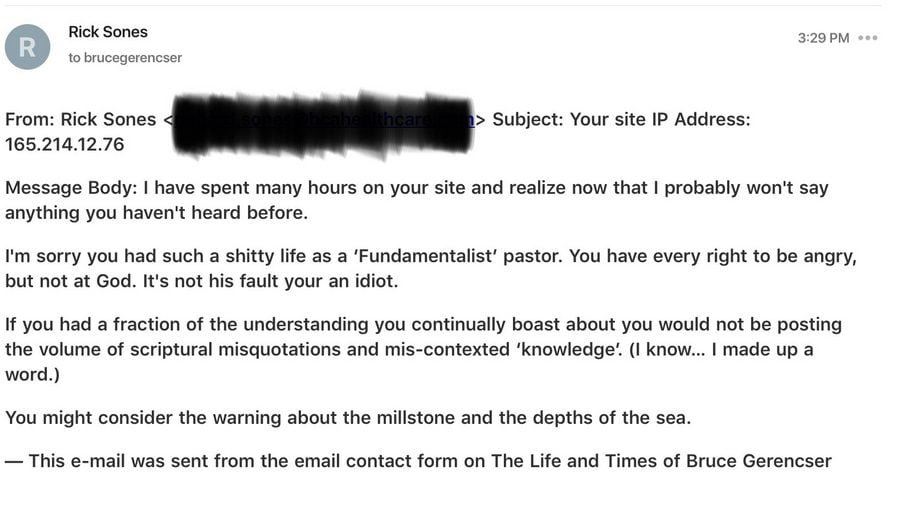 Dear Rick,
First, I doubt you read as much of my site as you allege. Had you done so, you might have learned a few things about me, such as the fact that I did not remain a Fundamentalist Baptist; that I left the Independent Fundamentalist Baptist (IFB) church movement in the late 1980s; that I do not continually boast about my understanding of the Biblical text.
Second, my life as a Fundamentalist Baptist was, all in all, quite happy. Again, had you done a bit more reading you might have learned that I have many good memories of my days as a pastor.
Third, I am not angry with God. You do realize I am an atheist, right? Being "angry" with God would be akin to being angry with Santa Claus or the Easter Bunny. Since the Christian God does not exist, it would be a colossal waste of time for me to be angry with said God.
Fourth, please put on your big boy pants and share with me the voluminous misquotations and errant interpretations you have found in my writings. Let's mano a mano enter into a public discussion about your claims. Let's see who is the ignorant idiot. I'm game, are you? Or are you just bullshitting, Evangelical-style?
Fifth, threatening me with judgment from the Big Kahuna has no effect on me. Again, you do know I am an atheist, right? Threatening me with judgment from a nonexistent God is similar to threatening me with judgment from Thor. I am not going to lose any sleep over your threats.
Finally, if you knew that other people had already told me what you said in your email, why write me anyway? What was your objective? Surely it couldn't have been to witness or put in a good word for Jesus. Calling someone an idiot is a sure discussion stopper.
Rick, let me thank you for providing me yet another example of why I am so glad that I divorced Jesus. With people like you in the family, I am quite happy to be considered an Ex.
Bruce Gerencser