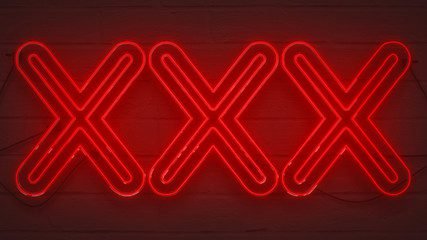 I grew up in rural Northwest Ohio. We didn't have XXX movie houses or strip clubs. In Bryan, Ohio, only two establishments sold adult magazines. I was nineteen and a student at Midwestern Baptist College before I perused my first pornographic magazine. I suspect many of the young men studying at Midwestern had similar experiences. Our rural, small-town cultures sheltered us from the perversity found in big cities, as did the hellfire and brimstone preaching of the churches we came from. Sexual naïveté ran wild at Midwestern, and the college's answer was to regularly preach against sexual sin, hoping that doing so would keep students from sexual temptation.
Pontiac, Michigan was a dirty, dying industrial town. Its downtown area had numerous adult entertainment establishments, including a XXX movie house that played the latest pornographic movies and hosted amateur night stripper contests. It was not uncommon to see a dozen or more prostitutes plying their trade on downtown Pontiac street corners. One woman who comes to mind was a rather large woman with huge DDDDDDDD breasts. She would briskly walk the streets braless, breasts bouncing chin to belly button. It was quite a sight to behold.
As you might surmise, downtown Pontiac was a magnet for young, virile, horny Baptist boys. The personal contact rules (please see Thou Shalt Not Touch: The Six-Inch Rule) at Midwestern forbade physical contact between dating couples. No hand-holding. No kissing. No hugging. No nothing. Students were required to stay six inches away from their boyfriends/girlfriends at all times. Of course, students broke the six-inch rule with impunity, causing all sorts of guilt and fear. The good news was that Jesus was only a prayer away. That's the Baptist way: sin, ask for forgiveness, promise never to sin again — wash, rinse, repeat. It's a great way to live.
One night, after much prayer and temptation, I decided to check out the fine art films at the XXX movie house. I parked away from the theater, thinking that if anyone who knew me drove by, they wouldn't see my car. As I walked from my car to the movie house, I could "feel" the "Holy Spirit" telling me, Don't do it, Bruce. God says it's a sin. The Bible says it's a sin. Your pastor says it's a sin. Your dorm supervisor says it's a sin. Your preschool Sunday School teacher says it's a sin. All these voices in my head, but one voice stood above all others — mine. I wanted to do this. I was curious about what was behind the theater's doors. And so I made my way to the theater's entrance, paid my admission, and found a seat at the back of the theater.
The first act of the night was an amateur stripping contest. Local young women — some of them prostitutes — stripped and paraded back and forth on the stage. This was the first time I had ever seen a woman naked. I battled conflicting emotions. On one hand, I felt guilty. I was breaking the law of God, and I was violating college rules. On the other hand, I felt excitement — sexual excitement. It was my first time seeing a woman's body in all its glory — as naked as Eve in the Garden of Eden. What more can I say? After all of the women had performed, judges determined the first, second, and third place winners. The winners were given cash prizes.
Then it was time for the feature film. As with the amateur contest, the movie definitely exposed me to sexual things I had never seen before. Needless to say, I was fascinated by what I saw. I am sure some readers of the Evangelical persuasion are thinking, Oh my God Bruce, you were taken in by Satan's greatest temptation — lust. I bet you couldn't keep from doing this again, right? Sorry to disappoint you. This was my first and last trip to the XXX movie house in downtown Pontiac. I would later marry a beautiful dark-haired girl who was a wonder to behold in her own right. Why look from afar when you can see, touch, and well, you know . . .
The highlight of the evening came not on the stage, but as I was leaving the theater. As I exited and turned my head to the right I saw, much to my surprise, a graduate of Midwestern and deacon at Emmanuel Baptist Church (the church college students were required to attend). Our eyes met, and then both of us quickly turned away, pretending that we had never seen the other. This man and his wife were good friends of Polly's parents. When their names came up in family discussions years later, I so wanted to say . . . boy do I have a story to tell!
Bruce Gerencser, 66, lives in rural Northwest Ohio with his wife of 45 years. He and his wife have six grown children and thirteen grandchildren. Bruce pastored Evangelical churches for twenty-five years in Ohio, Texas, and Michigan. Bruce left the ministry in 2005, and in 2008 he left Christianity. Bruce is now a humanist and an atheist.
Connect with me on social media:
Your comments are welcome and appreciated. All first-time comments are moderated. Please read the commenting rules before commenting.
You can email Bruce via the Contact Form.