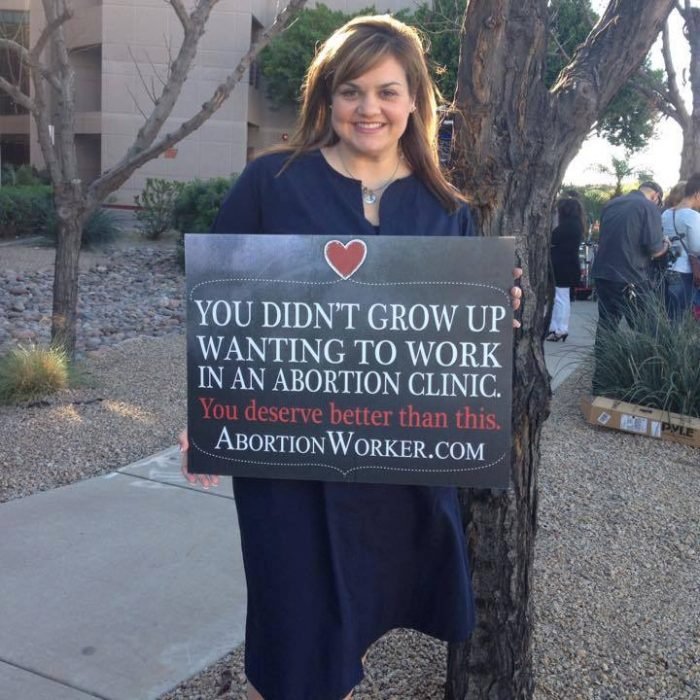 Evangelical and Roman Catholic blogs and news sites are buzzing with posts about the anti-abortion movie "Unplanned." Starring Abby Johnson, a former clinic director for Planned Parenthood, the movie supposedly reveals the deep, dark, evil agenda of those who are pro-choice. According to the movie, Johnson had a come-to-Jesus moment and left Planned Parenthood after seeing an ultrasound of 13-week fetus and concluding that it was a baby. Anti-abortionists have turned Johnson into their latest saint, but as the following excerpt from Texas Monthly will show, her story contains omissions, contradictions, and outright lies. Nate Blakeslee writes:
As it happens, the discrepancy between Johnson's account and Planned Parenthood's records is just one of many problems with her story. Johnson describes my piece as the "sole source for every other abortion-supporting website to try and debunk my story." This is flattering but far from true. My report followed on the heels of an account from the online magazine Salon, which was the first to report on an alternative reason Johnson may have quit her job: She had been disciplined by her boss shortly before she had her alleged conversion experience. Johnson, who was in her late twenties when she became clinic director, had been placed on a "performance improvement plan," a fact she did not deny when I interviewed her not long after the Salon report came out. Johnson claimed she had fallen out of favor because she was resisting pressure to increase the number of abortions the clinic performed (a claim Planned Parenthood denies) and that she was never afraid she was going to be fired. But Salon discovered another curious fact. Johnson did not show up at the offices of the local anti-abortion organization, led by an activist named Shawn Carney, until nine days after she says she had her crisis of conscience. Oddly, she gave a local radio interview attacking Carney's organization the day after she says she witnessed the disturbing ultrasound. (Johnson told me back in 2009 that she was still struggling with how to handle her crisis of conscience and wanted to keep up appearances.)

Then there was the Texas Observer story, which came out shortly after mine. Observer reporter Saul Elbein managed to land an interview with Johnson's close friend Laura Kaminczak, who had remained tight with Johnson since college and who had been an assistant director at another Planned Parenthood clinic. The interview is more devastating to Johnson's credibility than any set of records could ever be. Kaminczak knew all about Johnson's troubles at work because she had the same troubles herself. She told the Observer that an email exchange between the two friends—one that discussed their respective coworkers in a highly inappropriate fashion—was discovered by one of Kaminczak's subordinates, who took it up the chain of command. Kaminczak was fired, and Johnson was required to begin reporting to her own boss on a weekly basis.

According to Kaminczak, Johnson was upset, and she lashed out in a way calculated to cause the most harm she possibly could. "This whole thing is really just about a disgruntled employee," Kaminczak told the Observer. "That's all. It's all just her way of getting back at [her boss]." Kaminczak said that Johnson did in fact mention seeing an abortion performed on an ultrasound not long before she quit but that she wasn't at all upset about it. In fact, Johnson said the clinic's increased use of ultrasound was likely to result in more effective procedures that were easier on the patient. There was certainly no description, replete with gruesome details, like the one she would later give. That story, Kaminczak said, was "bullshit."

Johnson's decision to join the Coalition for Life, the same anti-abortion group that had picketed her clinic for years, was "completely opportunistic," Kaminczak told the Observer.

"She called me two weeks before this whole thing broke," Kaminczak said, "and she told me she was thinking about going to the coalition. She had been having serious money problems—she'd been talking about bankruptcy—and she told me that Shawn [Carney] had promised her $3,000 speaking gigs if she came over."

When Elbein questioned Johnson about Kaminczak's account, she didn't deny that the email exchange had occurred, but she insisted that it was not why she had been disciplined, and she denied having told her friend that she was considering declaring bankruptcy.

Johnson did go public with her story and was booked on Bill O'Reilly's show shortly thereafter. From there the story of the converted clinic director began snowballing and never stopped—despite the investigative reporting done by myself and others.

Much as she did with Texas Monthly, Johnson has dismissed the Texas Observer, which has a long history of award-winning reporting, as a "liberal publication." (Full disclosure: I worked there sixteen years ago.) But Elbein's reporting speaks for itself. Kaminczak, who had, after all, just been fired by Planned Parenthood, had no incentive to come to her former employer's defense. Nor did she have anything to gain by talking to the Observer; sometimes people just tell the truth because it is in their nature to do so.

And sometimes it is not. If you don't want to believe Johnson's close friend, how about Johnson herself? As I reported in my original story, Johnson's own contemporaneous account on Facebook of her decision to leave the clinic does not line up well with the story she began telling publicly a month later. This is what she wrote on the night she quit:

Alright. Here's the deal. I have been doing the work of two full time people for two years. Then, after I have been working my whole big butt off for them and prioritizing that company over my family, my friends and pretty much everything else in my life, they have the nerve to tell me that my job performance is "slipping." WHAT???!!! That is crazy. Anyone that knows me knows how committed I was to that job. They obviously do not value me at all. So, I'm out and I feel really great about it!

Johnson never mentioned being pressured to increase abortions, witnessing the ultrasound-guided procedure, or suffering a moral crisis.

I confronted Johnson with these posts in the winter of 2009 in an interview at the offices of the Coalition for Life, which was just down the street from the clinic. Johnson sat on a couch with a cushion in her lap, not far from where she had sat when she told her conversion story for the very first time, to her erstwhile adversary Shawn Carney. He was perched nearby as I questioned Johnson, nodding supportively. Johnson told me, in essence, that the Facebook account was a cover story she cooked up until she could figure out what she really wanted to say.

One of Johnson's conflicting explanations for why she left has to be false. How are we supposed to judge whether or not Johnson is telling the truth now? Well, in addition to the discrepancies outlined above, she also told me that abortions were performed by a for-profit company at Planned Parenthood (they are not), that local anti-abortion activists had never threatened physical violence (they had), and that she never made plans to go public with her story (she did).

And, of course, there are the records of the procedures performed—or not performed—on that fateful day in Bryan. Johnson seems to feel the version held by the Department of State Health Services—the ones the agency has refused to share with reporters—will vindicate her account. Unless the department changes its current policy, we may never know. But a person could be forgiven for asking if the release of the records would really change anything. If you view Abby Johnson's story as an inspiring parable of redemption, there's likely very little that would change your mind. Likewise, if you don't think the government—or anyone else—should be telling women not to have abortions, are you really going to go see this movie?

The Abby Johnson story is a rabbit hole. I, for one, am climbing out. Enjoy the film.
Johnson, a Baptist-turned-Lutheran-turned-Episcopalian-turned Catholic, had two abortion herself before giving birth to her daughter. Johnson and her husband have seven children.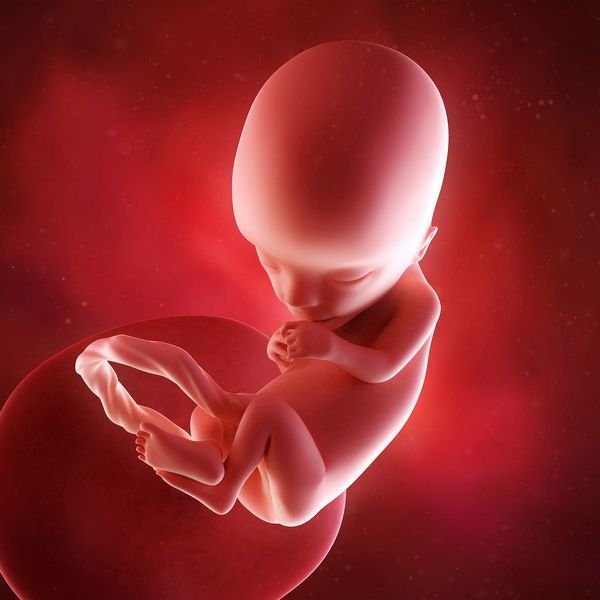 Recently, Johnson was quoted as saying, "I don't believe in punishing women who seek to have abortion services."  When asked if she supports abolishing abortion in Texas, Johnson replied, "Of course. But I don't support bills that criminalize women." Johnson believes women who have abortions are "victims," not criminals. And therein is revealed the hypocrisy of Abby Johnson and many of her fellow anti-abortion zealots. If life begins at fertilization and abortion is murder, then those who materially participate in aborting a fetus are guilty of capital murder. Johnson wants abortion doctors prosecuted for murder, but not the women having the abortions. Of course, she has to believe this due to her own abortions. To say that women should be prosecuted for murdering their "babies" means that Johnson, herself, should be arrested and charged with a capital crime; a crime, by the way, that carries the death penalty in Texas.
In Texas, you don't have to actually pull the trigger to be charged with murder. If you materially participate in a murder, in the eyes of the law you are just as guilty as the person who snuffed out a person's life. If, as anti-abortionist say, abortion is murder, then everyone who participates in the procedure: doctor, nurse, clinic staff, and patient, are guilty of homicide. Is this not the logical conclusion of believing life begins at conception? Why do anti-abortionists such as Johnson refuse to own this fact? The same goes for anti-abortionists who make exceptions for rape and incest. The only rationally sound anti-abortion — I refuse to use the term pro-life since most pro-lifers are only concerned with the pre-born — position is one that outlaws and criminalizes abortion regardless of the reason.
Let me conclude this post with one further observation about the "abortion is murder" position. If it is God who opens and closes the womb, and Jesus holds in his hand the keys to life and death, doesn't this make the Christian God the greatest abortionist and murderer since Adam and Eve got off the Ark? Far more inseminated eggs/fetuses are miscarried than are aborted. Who is culpable for these miscarriages? Damn, theology is a bitch, isn't it? God alone is to blame for miscarriages, thus he is the greatest abortionist of all time. And if this is true, shouldn't God be arrested, charged with murder, and executed? Most Evangelical anti-abortionists are pro-death penalty. These immoral hypocrites believe serial killers, mass murderers, and abortion doctors should be executed. Fine, but shouldn't God face the same punishment? Or are his "murders" somehow different from those committed by mere mortals? Perhaps it is time for God to be strapped to a gurney and given a lethal injection. If abortion is murder, how can Evangelicals arrive at any other conclusion but this one?
Other posts on abortion
Abortion Facts, Lies, and Contradictions
25 Questions for Those who say Abortion is Murder
Preaching the Anti-Abortion Gospel
Is Abortion Murder? (A Rationalist's Take)
Abortion and the Religious Right
Quote of the Day: Why Women Have Abortions After 24 Weeks by Dr. Jen Gunter
Quote of the Day: The Facts About Late-Term Abortions by Dr. Jen Gunter
What Anti-Abortion Zealots Really Want
Why it is Impossible to Talk to Pro-Life Zealots About Abortion
About Bruce Gerencser
Bruce Gerencser, 61, lives in rural Northwest Ohio with his wife of 40 years. He and his wife have six grown children and twelve grandchildren. Bruce pastored Evangelical churches for twenty-five years in Ohio, Texas, and Michigan. Bruce left the ministry in 2005, and in 2008 he left Christianity. Bruce is now a humanist and an atheist. For more information about Bruce, please read the About page.
Bruce is a local photography business owner, operating Defiance County Photo out of his home. If you live in Northwest Ohio and would like to hire Bruce, please email him.
Thank you for reading this post. Please share your thoughts in the comment section. If you are a first-time commenter, please read the commenting policy before wowing readers with your words. All first-time comments are moderated. If you would like to contact Bruce directly, please use the contact form to do so.
Donations are always appreciated. Donations on a monthly basis can be made through Patreon. One-time donations can be made through PayPal.