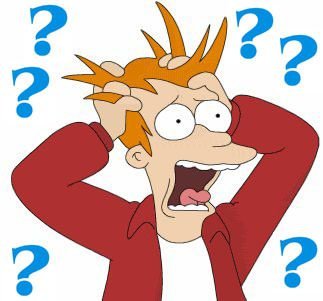 I put out the call to readers, asking them for questions they would like me to answer. If you have a question, please leave it here or email me. All questions will be answered in the order in which they are received.
Evan asked:
My first question is, what is God to you? Also, when you were actively involved in the church, what, how, and where did you see God as? To give some examples, is God a bearded man in the sky watching us (as silly as that sounds)? Is he Invisible, Risen? Lively or Unlively? What about when praying to him (as in Jesus)? Do you think he was listening to your words?
Evan is not a Christian, so he asks these questions from the perspective of an unbeliever trying to understand how Christians view and understand God. There is no singular Christian view/understanding of God, so it is impossible to define God from a singular perspective. Put a hundred Christians in a room and have them answer Evan's questions, and you will end up with dozens of answers. Much like Jesus, "God" is a product of human imagination and experience. Simply put, God is whoever/whatever you want him/her/it to be. What follows, then, is how I viewed God as an Evangelical Christian and pastor. My past view of God is normative within Evangelicalism, but certainly not the only view found within the Evangelical tent.
Evan's first question is in the present tense, so let me briefly answer it before answering the "what is God to you" in the past tense. I am an atheist, so I don't believe in the existence of deities. I am persuaded that God is a human construct, the byproduct of a pre-science world. Humans looked at the universe and tried to explain what they saw. Enter Gods. Science, of course, has now answered many of the questions that were once answered with "God." As science continues to answer more and more questions about our universe, God becomes irrelevant. Of course, the concept of "God" is deeply ingrained in human thinking, so ridding our world of deities is not easy.
As an Evangelical Christian, I believed God was eternal and transcendent; that God was three persons in one (the Trinity): God, the father, God, the Son, and God, the Holy Spirit. God was all-knowing, all-seeing, and all-powerful. Simply put, God was everywhere. There was no place I could go to escape the presence of God.
God was a personal deity. Jesus died on a Roman cross for my sins (substitutionary atonement) and resurrected from the dead three days later. By putting my faith and trust in Jesus, I believed he forgave my past/present/future sins, and I would go to Heaven after I died. The moment I was "saved." the Holy Spirit moved into my "heart" and became my teacher and guide.
I viewed God as a spiritual presence in my life and the world. Through the Bible and prayer, God "spoke" to me — not audibly per se. Feeling and knowing the presence of God is hard to explain. Religious indoctrination and conditioning led me to believe God was an ever-present reality in my life. There was no escaping God, even when I was sinning. When I prayed, I thought I was directly talking to God. At times. I had profound experiences when praying, reading the Bible, or preaching. Just as God walked with Adam and Eve in the Garden of Eden, I believe God walked with me too.
This is a dumbed-down (no offense to Evan) version of how I viewed and experienced God as an Evangelical Christian. I could have written a 10,000-word treatise on the Trinitarian God, complete with a plethora of Bible references. However, doing so would likely not give Evan the answers he is seeking.
Bruce Gerencser, 66, lives in rural Northwest Ohio with his wife of 45 years. He and his wife have six grown children and thirteen grandchildren. Bruce pastored Evangelical churches for twenty-five years in Ohio, Texas, and Michigan. Bruce left the ministry in 2005, and in 2008 he left Christianity. Bruce is now a humanist and an atheist.
Connect with me on social media:
Your comments are welcome and appreciated. All first-time comments are moderated. Please read the commenting rules before commenting.
You can email Bruce via the Contact Form.