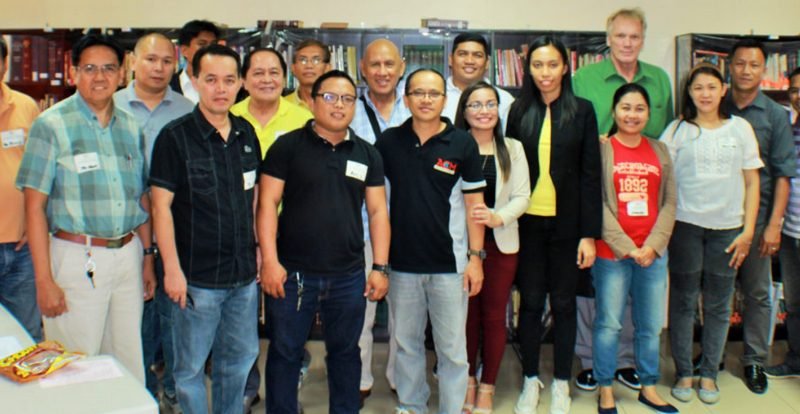 I genuinely feel sorry for Dr. David Tee, whose real name is Derrick Thomas Thiessen. A former college-trained Christian Missionary and Alliance preacher, Thiessen has constructed for himself a Christian gospel that bears no resemblance to the gospel found in the Bible or that which is believed by Evangelical Christians everywhere. Thiessen finally declaring his heretical gospel helps me understand his thinking and some of the bizarre things he has said in the past. Many of the readers of this blog are former Evangelicals. As you read Thiessen's gospel, ask yourself, does this resemble anything you heard in church or preached as a pastor? Let me know your thoughts in the comment section.
Anyone, thieves, murderers, children, adults, LGBTQ members, atheists, and more people are all welcome to accept Christ as their savior. The only aspect of human life NOT invited or included in this plan or paradise is sin.

Every person who wants to go to God's paradise has to give up their sin and practice it no more. Sin is not allowed in God's home. The knowledge of sin is clearly defined and well documented as well as proclaimed.

Everyone knows God's definition of what is sin and what is holy behavior. There is no secret and everyone has access to the Bible. They can read it for themselves if no one does it for them. [The Bible says the natural man CANNOT understand the things of God.] Those definitions do not change and humans cannot change it or add to them.

The definitions are clear and understandable so that no one has an excuse if they do not give up sin and live by God's rules.

….

People look to get away from God through these false ideologies like diversity and inclusiveness yet those false ideologies only remind people that like God there are always rules and not everyone is going to like them.

….

If people want to go to God's home and paradise, they must abide by God's rules. There is no way around this fact. Only God can change those rules and he won't as he remains the same. The rules are the rules and you need to accept that if you want a chance to live for eternity and avoid hell.

No matter how nice a person you think you are, you still need to accept Jesus as your savior and give up all sins and the practice of it to make it o heaven. There will be many famous people who have lived good and moral lives but they won't make it to heaven.

The reason for that is the rule for salvation. Being good and moral is not the criteria to make it to heaven. [Isn't stopping all sin being good and moral?] The rule to make it to heaven is to accept Christ as your savior and live by his rules. As Jesus said, why do you call me lord yet do not do the things I say (quoted from memory). [Jesus also said "there is none that doeth good, no not none."]

The Bible also says that obedience is better than sacrifice. While those good and moral people may sacrifice sin and unethical behavior, they did not obey the rule for salvation. Thus they cannot expect to make it to heaven.

This is fair and just as the rules for salvation apply to everyone and that is very inclusive and diverse.
I am sure that Thiessen will say I misrepresented him, but the aforementioned words are his, not mine. What I read is a works-based gospel that is antithetical to salvation by grace. If perfection — the forsaking of all sin — is required for salvation and entrance into the eternal Kingdom of God, Heaven will be void of human life. No Christian, including Thiessen, will make it. I encourage David to really rethink what he believes, especially in light of his own sinful behavior. He better hope salvation is by grace. If not, he's going to be burning in Hell with the very people he routinely condemns for behavior he deems sinful.
Bruce Gerencser, 66, lives in rural Northwest Ohio with his wife of 45 years. He and his wife have six grown children and thirteen grandchildren. Bruce pastored Evangelical churches for twenty-five years in Ohio, Texas, and Michigan. Bruce left the ministry in 2005, and in 2008 he left Christianity. Bruce is now a humanist and an atheist.
Connect with me on social media:
Your comments are welcome and appreciated. All first-time comments are moderated. Please read the commenting rules before commenting.
You can email Bruce via the Contact Form.