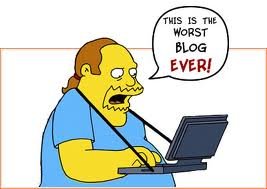 Several months ago, I lost hundreds of emails due to a software glitch. If you wrote me and didn't hear from me or Carolyn, this is why. Please resend me you email if you wish to do so.
I want to thank everyone who has financially supported my work in 2020. Your one-time and monthly donations are greatly appreciated. If you did not receive an email from me thanking you for your donation, this is due to the aforementioned software glitch. I apologize for not recognizing your kindness and support.
I continue to battle a plethora of health problems, from bile reflux, gastritis, and heart problems, to unrelenting chronic pain, fibromyalgia, and osteoarthritis. These struggles have limited my ability to most anything, including writing. I do what I can, but I find my inability to do what I want to be quite frustrating. I hope you will understand.
Top Commenters in 2020
Brian Vanderlip (474)
ObstacleChick (466)
Becky W (316)
Yulya Sevelova (311)
Astreja (158)
Matilda (101)
Diane (67)
Mary (59)
Sharon (58)
Sage (55)
Thank you for adding your voice in the comments.
Top Twenty Posts for 2020
Bruce Gerencser, 63, lives in rural Northwest Ohio with his wife of 42 years. He and his wife have six grown children and thirteen awesome grandchildren. Bruce pastored Evangelical churches for twenty-five years in Ohio, Texas, and Michigan. Bruce left the ministry in 2005, and in 2008 he left Christianity. Bruce is now a humanist and an atheist. For more information about Bruce, please read the About page.
Are you on Social Media?
Follow Bruce on Facebook and Twitter.
Thank you for reading this post. Please share your thoughts in the comment section. If you are a first-time commenter, please read the commenting policy before wowing readers with your words. All first-time comments are moderated. If you would like to contact Bruce directly, please use the contact form to do so. Donations are always appreciated. Donations on a monthly basis can be made through Patreon. One-time donations can be made through PayPal.