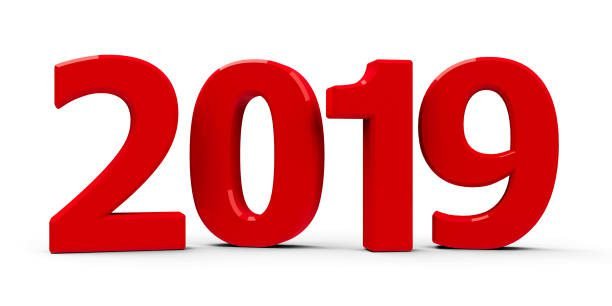 2019 proved to be quite a year for Bruce and Polly Gerencser. In January, Polly spent almost a week in the hospital due to complications from what would be diagnosed as ulcerative colitis. In July, doctors found a fistula between Polly's colon and bladder. This caused fecal matter to enter the bladder. In August, the fistula led to life-threatening problems for Polly. She was hospitalized for almost three weeks at Parkview Regional Hospital in Fort Wayne. She had major abdominal surgery, and part of her colon and bladder were removed. The colorectal surgeon performed a colectomy. Polly currently has a colostomy bag. Hopefully, the colectomy will be reversed in late March 2020.
In a post titled, An Example of Our Broken, Costly Healthcare System, I detailed the horrific medical costs we've had this year:
Late on August 6, Polly was transferred by Williams County EMS — the only ambulance service in the county —  to Parkview. Polly would later have successful bladder and colon surgery. All told, she spent eighteen days in the hospital. Total cost for the January and August hospitalizations? $250,000. And that's what our insurance paid, not what the various service providers billed. The sheer amount of the billings and various providers is mind-boggling, even to a man who spent most of his adult life handling church and secular business finances.

Our annual insurance deductible is $3,400. Our maximum out of pocket is $6,750. On top of that, we pay $84 a week for family medical coverage. Polly's employer pays another $19,000 a year to provide our family insurance.  This means that we personally paid $11,118 this year for medical expenses. Add what Polly's employer pays to this amount, and our total medical costs exceed $30,000. And, all praise be to the God of American Capitalism, this starts all over again come January 1. Well, with one change: our insurance premiums go up again, as they have most years over the past two decades! (Some years, premiums remained the same, and deductible and out of pocket maximums were increased. Over the past two decades, our deductible has increased 1,000% and our family maximum out of pocket has increased over 500%)
Polly's March 2020 surgery will quickly escalate our total medical debt. Yes, we have insurance, but that doesn't change the fact that the out-of-pocket expenses continue to accumulate. So far, we have been able to make payment arrangements. Depending on who gets paid first for Polly's upcoming surgery, 2020 could be a challenging year. Parkview takes your balance and divides it by 12 — that's your monthly payment. They refuse to extend payments beyond 12 months, threatening collection action if we don't pay their demand. So, we shall see what 2020 brings — hopefully a loaded Brink's truck.
My health remains the same — not good, but better than Polly's. Woo hoo! Several weeks ago, I had a huge cyst drained. This cyst covered the area above my breast to under my arm, and from my sternum to my collarbone. The cyst is already returning, so I will likely have to have it surgically removed in 2020. Maybe not, if it doesn't get any larger, but I suspect it will. The radiologist who drained the cyst warned me that it was pressing on an artery that could cause blood clots/stroke. Just one more problem to worry about, right?
Polly's Fundamentalist Baptist parents are in failing health. I fear that one or both of them will die in 2020. I hope not, but it seems, from my observations, that they are just hanging on, waiting for the end. We will travel to Newark to visit them on Christmas Day. Polly's aunt has terminal bone cancer. She's on borrowed time. 2020 could be one of those years. Such is life when you reach our age.
I "retired" and started drawing Social Security in August. The added income has been a big help financially. We continue to have concerns over Polly's job. The company she works for has been outsourcing parts of her department for the past two years. Oh, they call it strategic realignment, but the bottom line is that the outsourcing company pays its employees less and doesn't provide insurance. This allows them to do the work Polly and her employees do at a cheaper cost. We would not be surprised if eventually her entire department is outsourced. If I had my way, Polly would retire. However, neither of us is old enough to receive Medicare, so attempting to live without insurance would likely be financial ruin for us. Income-wise, we would be fine; it's just the damn insurance that's the problem. It's ALWAYS the insurance. I am 30 months away from being able to sign up for Medicare. Polly is three and a half years away.
I closed my photography business in 2019. I was operating at a loss, and I saw no way to turn it around, so I closed the business. Sadly, smartphones, Mommys with cheap DSLR cameras, and photographers who will work for next to nothing have pretty well ruined the photography business here in rural northwest Ohio. I continue to do paid work for family and friends. I also continue to do sports photography work for the local school district. This work gets me out of the house several times a week. Getting to watch high school sporting events is an added bonus.
This past year, two regular blog readers died: Steve Gupton and Pat Fields. Steve died suddenly at age 51 from a massive coronary. Pat died from kidney failure. She had been on dialysis for a number of years. Pat commented infrequently. Steve, however, was a frequent commenter. Rarely, did a week go by that I didn't talk to him. I still have a selfie of Steve on my computer. I see it almost every day. I can't bring myself to file it away.
There were good things that happened in 2019 too. I just hope in 2020, that on balance, the good things outweigh the trials and adversities. Yesterday, our family celebrated Christmas. Now, if every day could be like that . . .
Have a blessed 2020. May the God of reason smile upon you and your family.

About Bruce Gerencser
Bruce Gerencser, 62, lives in rural Northwest Ohio with his wife of 41 years. He and his wife have six grown children and twelve grandchildren. Bruce pastored Evangelical churches for twenty-five years in Ohio, Texas, and Michigan. Bruce left the ministry in 2005, and in 2008 he left Christianity. Bruce is now a humanist and an atheist. For more information about Bruce, please read the About page.
Are you on Social Media? Follow Bruce on Facebook and Twitter.
Thank you for reading this post. Please share your thoughts in the comment section. If you are a first-time commenter, please read the commenting policy before wowing readers with your words. All first-time comments are moderated. If you would like to contact Bruce directly, please use the contact form to do so.
Donations are always appreciated. Donations on a monthly basis can be made through Patreon. One-time donations can be made through PayPal.