As we were driving through Defiance, Polly pointed out a church sign that said: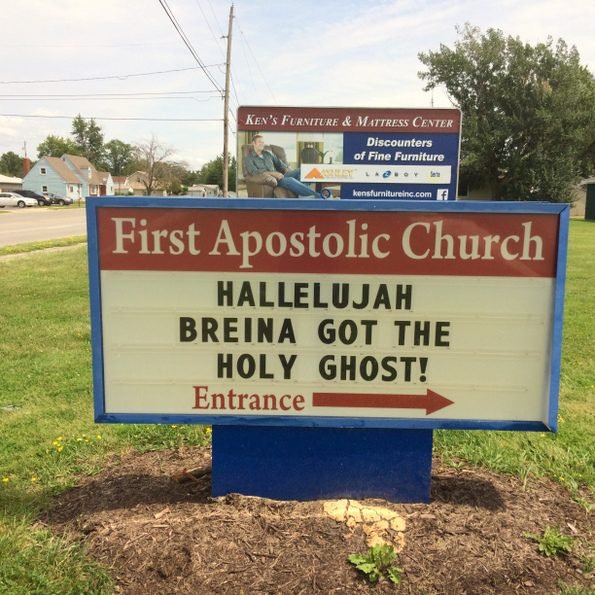 This sign belongs to First Apostolic Church, a Defiance, Ohio congregation affiliated with United Pentecostal Church International.
The girl mentioned on the sign is in elementary school. (name blanked out/face cropped due to her age) She received: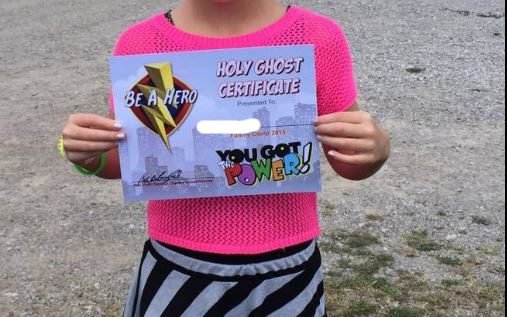 Just another normal day in Evangelical Land.
102616