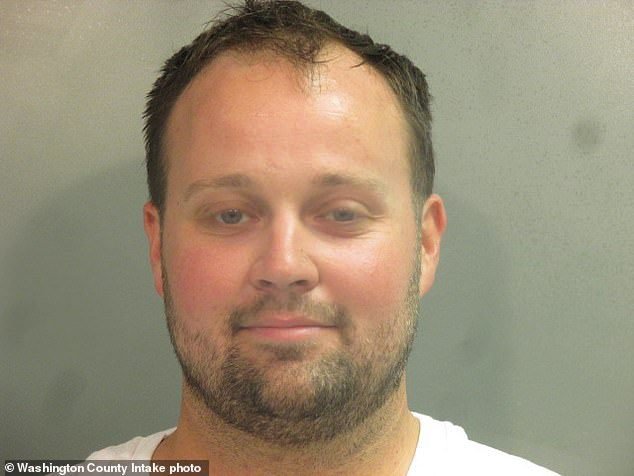 The Black Collar Crime Series relies on public news stories and publicly available information for its content. If any incorrect information is found, please contact Bruce Gerencser. Nothing in this post should be construed as an accusation of guilt. Those accused of crimes are innocent until proven guilty.
Earlier this year, Josh Duggar, of "19 Kids and Counting" fame, was accused of receiving and possessing child pornography.
Former reality TV star Joshua Duggar has been arrested on federal charges related to the possession of child pornography, according to the US Attorney's Office in the Western District of Arkansas.

Duggar allegedly downloaded material that depicted the sexual abuse of children under the age of 12, the US attorney's office said in a statement. Duggar allegedly possessed the material in May 2019.

Duggar, the oldest son of Michelle and Jim Bob Duggar, whose family was the subject of the TLC show "19 Kids and Counting," faces two charges, the indictment shows — one count of receipt of child pornography and one count of possession of child pornography. He faces up to 20 years in prison and fines of up to $250,000 if convicted, the statement said.

Duggar was arrested in Arkansas Thursday, according to the statement. He appeared in federal court Friday via video conference and pleaded not guilty to both charges.
In 2015, Duggar was accused of sexually molesting five girls, including some of his sisters. No charges were filed against Duggar.
The arrest marks Duggar's latest brush with the law after his father, Jim Bob, reported him to police in 2006 for allegedly molesting five young girls over multiple occasions back when he was 14 and 15. It took several years and a tip-off to local police that finally forced Jim Bob to report his son's behavior to authorities.

Josh's behavior was first discovered in March of 2002, when one of his youngest sisters went to Jim Bob 'very upset and crying'. Josh admitted to touching her breasts and genitals while she was sleeping on multiple occasions.

In the report, Jim Bob said Josh was 'disciplined,' though didn't reveal what the discipline entailed.

But there were more incidents to follow after that. And it was revealed that Jim Bob decided to finally go to authorities after an anonymous tip was made to the Arkansas State Police Child Abuse Hotline about Josh's behavior.

Finally speaking to police on Dec. 12, 2006, Jim Bob said when he learned about what his son was doing, he 'met with the elders of his church and told them what was going on.'

They sent Josh to a Christian program that consisted of hard physical work and counseling from March 17, 2003 to July 17, 2003.

It later emerged that the institute's founder, Bill Gothard, was accused of sexually harassing or assaulting 34 women in 2014 and resigned shortly afterward.

It wasn't until May 2015, when the police report leaked in the media, that details of the accusations went public. The reality show was cancelled by TLC two months later.

Duggar's sisters, Jessa and Jill Duggar, have since claimed they were two of their brother's alleged victims.
Duggar later found himself caught up in the Ashley Madison scandal. The Daily Mail reports:
Months later, Duggar was rocked by another scandal when it was revealed that he had an account on Ashley Madison – the cheating website for married men.

He released yet another statement apologizing for cheating on his wife, saying: 'I have been the biggest hypocrite ever. While espousing faith and family values, I have secretly over the last several years been viewing pornography on the Internet and this has become a secret addiction and I became unfaithful to my wife.'
In December 2021, Duggar was found guilty and faces up to 20 years in prison.
Josh Duggar has been found guilty of receiving and possessing child pornography just over one week after his trial began.

The former reality star, 33, was convicted on Thursday, December 9, on two charges of receiving and possessing child sexual abuse material, according to local news outlet KNWA. He faces up to 20 years in prison and $250,000 in fines for each count. Sentencing will occur at a later date.

The political activist was previously arrested without bail on the child pornography charges in April. At the time, his attorney entered a not guilty plea during his arraignment and he was released on bond one month later.

"According to court documents, Joshua James Duggar, 33, allegedly used the internet to download child sexual abuse material," the U.S. Attorney's Office in the Western District of Arkansas said in a press release following the arrest. "Duggar allegedly possessed this material, some of which depicts the sexual abuse of children under the age of 12, in May 2019."

Jim Bob Duggar and Michelle Duggar addressed their son's legal issues in a statement to Us, saying, "We appreciate your continued prayers for our family at this time. The accusations brought against Joshua today are very serious. It is our prayer that the truth, no matter what it is, will come to light, and that this will all be resolved in a timely manner. We love Josh and Anna and continue to pray for their family."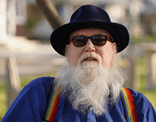 Bruce Gerencser, 65, lives in rural Northwest Ohio with his wife of 44 years. He and his wife have six grown children and thirteen grandchildren. Bruce pastored Evangelical churches for twenty-five years in Ohio, Texas, and Michigan. Bruce left the ministry in 2005, and in 2008 he left Christianity. Bruce is now a humanist and an atheist.
Connect with me on social media:
You can email Bruce via the Contact Form.
Your comments are welcome and appreciated. All first-time comments are moderated. Please read the commenting rules before commenting.