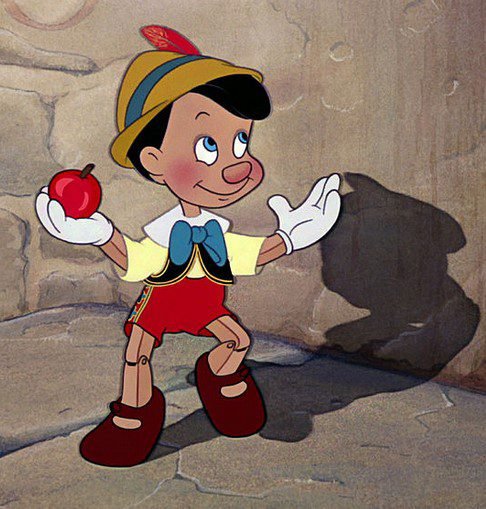 I grew up in a religious culture where lying (bearing false witness) was always considered a sin. It was never, ever right to tell a lie, even if the ends justified the means. This was more of an ideal than anything else. Pastors and congregants alike lied. I quickly learned that despite all their talk about moral/ethical absolutes, my pastors and other church leaders would lie if the situation demanded it. Despite frequent condemnations of situational morality/ethics, the Christians I looked up to would, on occasion, lie. One example that vividly comes to mind happened when I was fifteen and attended Trinity Baptist Church in Findlay, Ohio. As many Independent Fundamentalist Baptist (IFB) churches of the 1970s did, Trinity Baptist had a large bus ministry. Each week the church's buses brought hundreds of people to church. Many of these buses were rambling wrecks, yet parents rarely gave a second thought to letting their children ride the buses. Most parents, I suspect, saw the three or so hours their children were at church as a respite from caring for them.
Church buses had to be annually inspected by the Ohio State Highway Patrol. Each bus had to pass a mechanical and safety inspection. One item of importance was the tires. Trinity Baptist was a fast-growing church of working-class people that always seemed to be short of money. Properly outfitting each bus with safe tires would require a lot of cash, so the church decided, instead, to lie about the tires. In the spring of 1972, it was once again time to have the buses inspected. Several of them needed to have their tires replaced. Instead of replacing the tires, the church outfitted one bus with new tires and took it to the Patrol Post for inspection. After passing inspection, the bus was driven to a garage owned by a church member so the new tires could be removed and put on the next bus needing inspection. This was done for every bus that had tires that would not pass inspection. What church leaders were doing, of course, was a lie. This particular lie was justified by arguing that running the buses and winning souls for Jesus were more important than following Caesar's law. Over the next thirty-five years, I would see similar lies told time and again, with the justification always being that God's work must go on and souls needed saving. But what about not bearing false witness? I learned that for all their preaching on situational morality/ethics, Evangelical pastors and church leaders were willing to tell a fib if it advanced their cause. In their minds, the end indeed justified the means.
Years ago, I pastored one man who believed it was ALWAYS wrong to lie. One time, a woman asked him if he liked her new hat. Wanting to always tell the truth, the man told her that he didn't like the hat and thought it was ugly. Needless to say, he hurt his friend's feelings. When asked by his wife whether an outfit looked nice on her or made her look fat, he would never consider what his wife was actually asking. Fundamentalist to the core, all that mattered to him was telling the truth. However, all his wife wanted to know is whether he accepted and loved her, as-is. Instead of understanding this, he dished out what he called "brutal honesty." Needless to say, this man routinely offended his family and friends.
One time, after a blow-up over his truth-telling, I asked him, "Suppose you lived in Germany in World War II and harbored Jews in your home. One day, the Nazis come to your door and ask if you are harboring any Jews. Knowing that answering YES would lead to their deaths, what would you say? Would you lie to protect them?" Astoundingly, he told me that he would either tell the truth (yes) or say nothing at all. In his mind, always telling the truth was paramount even if it meant the death of others. I knew, then, that I had no hope of getting him to see that there might be circumstances where telling a lie was acceptable; that sometimes a lie serves the greater good.
Bruce, did you ever lie as a pastor? Of course I did. Let me give you one example. The churches I pastored dedicated babies — the Baptist version of baptizing infants. Couples would stand before the congregation and promise before the church and God that they would raise their newborns up in the fear and admonition of God. Most of these parents lied, but then so did I. I would hold their babies in my arms and present them to the church, saying, isn't he or she beautiful? when I believed then, and still do, that most newborns are ugly. Our firstborn came forth with wrinkly, scaly skin and a cone-shaped head — thanks to the doctor's use of forceps. "Beautiful," he was not!  I lied to the parents about their babies because I knew no parent wanted to hear the "truth." The parents lied about their commitment to church and God because that's what everyone in attendance wanted to hear — especially grandparents.
While I generally believe that telling the truth is a good idea, I don't think this is an absolute. There are times when telling a lie is preferable to telling the truth. Let me share an example of when I should have lied and didn't. The church I co-pastored in Texas held an annual preaching conference. I preached at this conference the year before the church hired me as their co-pastor. When discussing who we were going to ask to preach at the upcoming conference, I suggested a preacher friend of mine from Ohio. I thought it would be a great opportunity for him. He gladly accepted our invitation. One night after he preached, my friend asked me to critique his preaching. I thought, oh don't ask me to do this. My friend had several annoying habits, one of which was failing to make eye contact with those to whom he was preaching. He insisted on me telling him what I thought of his preaching, so with great hesitation, I did. After I was done, I could tell that I had deeply wounded my friend, so much so that he talked very little to me the rest of the conference. Sadly, our friendship did not survive my honesty. Yes, he asked for it, but I really should have considered whether he would benefit from me telling the truth. I should have, instead, recommended several books on preaching or encouraged him to use the gifts God had given him. Instead, I psychologically wounded him by being "brutally honest."  Twenty or so years ago, I tried to reestablish a connection with him. I sent him an email, asking him how he was doing.  He replied with one word: FINE.
As a professional photographer, I was often asked for photography advice. I learned that people didn't really want my opinion about their latest, greatest photographs. Instead of telling them how bad their photos were, I chose, instead, to encourage them to practice and learn the various functions of their cameras. (Most people never take their cameras off AUTO.) I told one person that I didn't critique the work of others. There's no such thing as a perfect photograph, and taking photographs is all about capturing moments in time. As a professional, how my photos looked mattered to me, but I knew that most people would never invest time and money into becoming skilled photographers. Often, they didn't have the same passion for photography as I did. (I stopped doing photography work two years ago due to my loss of muscle strength and dexterity. I sold all of my equipment, one of the hardest things I've ever had to do.) They wrongly thought that buying an expensive camera would automatically make their photos look good. It's the photographer's skill, not his equipment, that makes the difference. I tried to encourage others, even if it meant, at times, I stretched the truth a bit. I suspect all of us look for affirmation and encouragement instead of "brutal honesty."
Are you an "absolute" truth-teller? Do you believe it is ALWAYS wrong to lie, or do you believe there are circumstances when lying serves the greater good or causes the least harm? If you are a pastor/former clergy person, did you ever lie? Don't lie! Please share your thoughts in the comment section.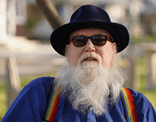 Bruce Gerencser, 65, lives in rural Northwest Ohio with his wife of 44 years. He and his wife have six grown children and thirteen grandchildren. Bruce pastored Evangelical churches for twenty-five years in Ohio, Texas, and Michigan. Bruce left the ministry in 2005, and in 2008 he left Christianity. Bruce is now a humanist and an atheist.
Connect with me on social media:
You can email Bruce via the Contact Form.
Your comments are welcome and appreciated. All first-time comments are moderated. Please read the commenting rules before commenting.