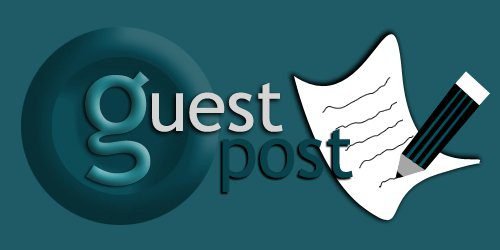 Guest Post by MJ Lisbeth
Today I am going to make a confession. (How Catholic of me, right?)
As I've mentioned in earlier guest posts, I was raised a Roman Catholic and, in my late adolescence and early adulthood, "gave my life to Jesus" and became an Evangelical Christian. My belief was eroded, if you will, by a combination of reading, study, and experiences that included finally coming to terms with my gender identity, sexuality, and the sexual abuse I experienced from a priest. I didn't have a moment when I blurted, "I am an atheist!" or even "I don't believe." Rather, I realized that, somewhere along the way, I'd lost whatever faith I had.
Even so, I made one final attempt to be part of a "faith community." For about a year and a half, I attended services at a church that would have appalled both the Catholics among whom I grew up and the Evangelicals to whom I professed my devotion to "the Lord." (When I say that, I think of all of those African-Americans and women I've heard referring to "The Man.") At the suggestion of someone whom I esteemed, and still do, I attended the services and participated in the programs of an "accepting" congregation.
I worked with someone I'll call "Jenna" in helping to feed un-housed people. She told me she was an atheist but got involved with the church for "social reasons." One day, I asked her to explain. The church did charitable work in areas that were of particular interest to her, she said. That work included in LGBTQ equality and helping folks in places like the Horn of Africa and Southeast Asia. Doing it under the auspices of the church "signaled" — she used that word — that she was "walking the walk." Jenna's family and friends didn't take her work seriously — or believe she was doing it, especially the LGBTQ outreach — out of anything more than self-interest or money — never mind that she was a volunteer and used her own money to go to those places where she helped people, and to buy food, clothing and other items for the un-housed in our city — until she started working with the church. But she also admitted that being involved with the church spared her from having to explain her atheism to family members, co-workers, and others who wouldn't have been sympathetic.
Likewise, that church legitimized, at least in the eyes of some people, the volunteer work I did in animal welfare, adult literacy, and LGBTQ equality. About the latter: I hadn't yet come to affirm (or, in the parlance of the time, "change" or "transition") my gender identity. But the church, which was among the first to hold funerals for victims of the HIV outbreak, gave me the "cover," if you will, I wanted and needed in order to help people like me and to claim that it wasn't about self-interest. Not only did my church involvement legitimize the work I was doing; but it also deflected the suspicions some people had about me. Hey, I didn't even try to set some of my relatives and in-laws right (I almost said "straight" but the pun would have been too obvious!) when they expressed the hope that I would "meet somebody nice" and get married right on my second try.
Well, there would be no second try for marriage. Later, I did get involved in a relationship with a woman — whom I didn't meet at church — and we lived under the protections of that document people associated with gay couples — the domestic partnership agreement — for several years. One funny thing, in retrospect, about that partnership is that it, like my church involvement, gave me "cover," even among my conservative relatives and in-laws, at least for a time.
After being an atheist for, probably, about 30 years — roughly half of my life — I have come to realize how much legitimacy is conferred on all sorts of things done in the context of a church or other faith community by someone who professes his or her belief but is denied to those who do the same work without the imprimatur of religion. Also, there are some ceremonies and passages that are legitimized, by societal standards and even the law, by a declaration of faith or the "witness" of the faithful. Have you ever seen anyone take an oath of office without placing his or her hand on a Bible and ending his or her pledge with "So help me God" or words to that effect? And, even though conservative religious folks howl when cities, states, or countries tell people they can marry whomever they want as long as they are of age, those couples-to-be, whether they are two of the traditionally-defined sexes or nonbinary, are as likely as not to exchange their vows in a place of worship. Why? Sometimes they are trying to make their unions more palatable to prospective in-laws. Or one or both members of the couple may have grown up in the church and it is, therefore, the one place where everyone whom they'd want at their ceremony can gather. Another reason is convenience: while one can be legally married by a county clerk or some other secular official, getting married in a church or synagogue or other worship sites "kills two birds with one stone": it sanctifies the union in the eyes of some and, in most places, makes the marriage legal, as, typically, the minister, priest or other officiating clergy member signs, along with other two other witnesses, the marriage license certificate shortly after the ceremony ends.
Knowing what I've just described, I am especially worried that far-right Evangelical and Fundamentalist Christians, as well as conservative Catholics and their counterparts in other churches and religions, will try to make their churches — and, possibly, baptisms or professions of faith — the only way to give or receive charitable gifts or works. This is more or less the case already in Utah, where public benefits are among the lowest and most difficult to obtain in the US. As in most other states, caseworkers refer people who've been denied benefits to other organizations — including churches.
 In the Beehive State, most roads to such assistance lead to the Church of Latter-Day Saints (Mormons).  People in need are thus subject to "bishop's roulette." Some officials are generous with their help.  Others, however, are more rigid and judgmental, especially with LGBTQ people and single mothers, who are often assumed to be "sinners" who had their children out of wedlock. Or, if they are willing to help, it's on the condition that the person in need reads aloud from texts, attends church, or even sets up a date to be baptized. 
When the intentions of churches and other religious institutions are assumed to be noble or pure, they lend legitimacy, in the eyes of many, to charitable work — or the denial of charity. Never mind that prelates and others in the church use their power to bully those same people they help, or choose not to help, or those who do the helping.  For now, I am living in a safely "blue" state where, while some religious groups have political influence, they don't hold nearly as much power as the Mormons have in Utah—or religious conservatives, whether on the Supreme Court or in local school boards, want.  And for now, at least, most young people want little or no truck with religious institutions. Still, I worry that while the proportion of religious conservatives in the total population is shrinking, their influence is growing as they become more virulent and vicious.  I hope that one day I won't have to proclaim faith I don't have, join a church whose motives I can see all too clearly, or simply deny who I am, to get help I may need—or just to be allowed to rescue cats. And I hope those young people won't have to be similarly duplicitous in order to get education, jobs, or housing because they ran into an admissions officer, HR Department, or loan provider who believes it is more important to "save souls" than to help. In short, I hope none of us become unwilling subjects in "bishop's roulette."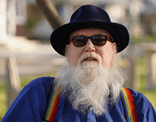 Bruce Gerencser, 64, lives in rural Northwest Ohio with his wife of 43 years. He and his wife have six grown children and thirteen grandchildren. Bruce pastored Evangelical churches for twenty-five years in Ohio, Texas, and Michigan. Bruce left the ministry in 2005, and in 2008 he left Christianity. Bruce is now a humanist and an atheist.
You can email Bruce via the Contact Form.
Your comments are welcome and appreciated. All first-time comments are moderated. Please read the commenting rules before commenting.