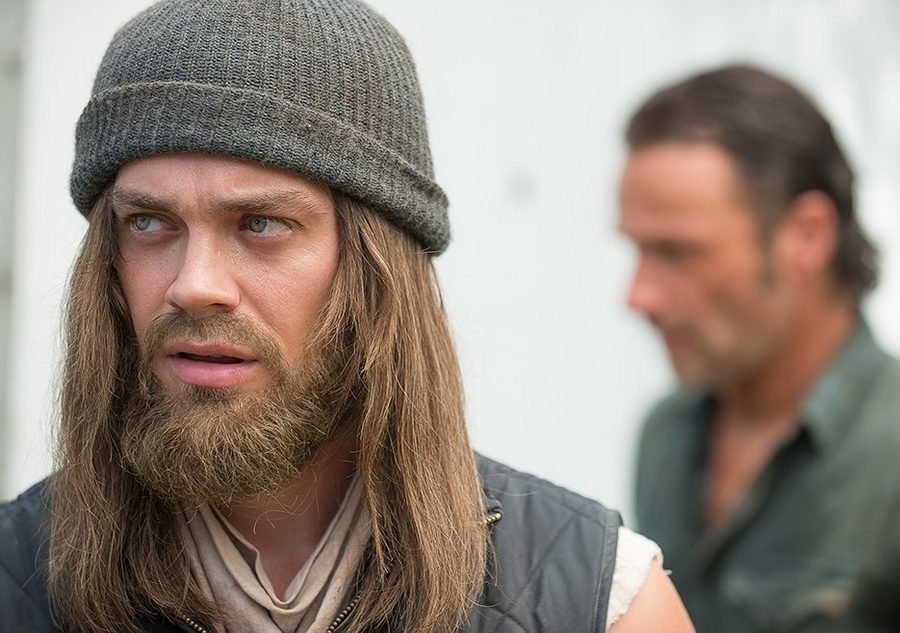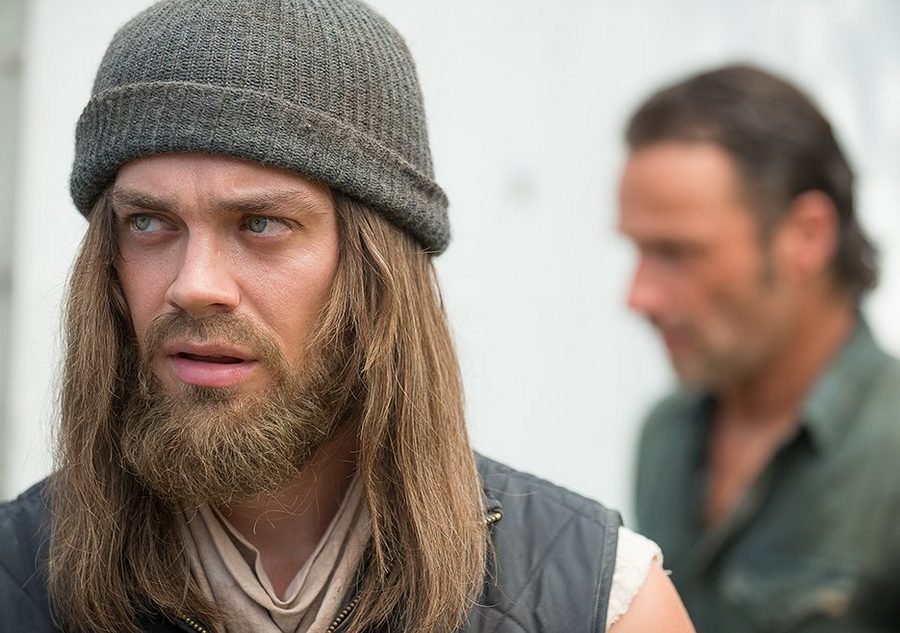 Over the weekend, Harry McCall, an acquaintance of mine, took to Facebook to let his friends know what kind of person he thought I was. He was doubly upset that yet another atheist had unfriended him on Facebook. Here's what McCall posted to his Facebook wall:
Oddly, I find Atheists, especially those who were former Christian pastors, to be very thin skinned to criticism about their belief system. Thus far, I have had four Atheists, all of whom were either former conservative or Fundamentalist pastors Defriend me on Facebook with almost all of them expressing hatred towards me in doing so (I am not an Atheist and never was).

The latest self proclaimed Atheist to Defriend me (just tonight) is a former Fundamentalist Baptist pastor of 25 years, 62 year old Bruce Gerencser (pictured). The fact that most of my friends on Facebook are Christians with whom I have discussed my studies on the Bible and Christianity, and who have not defriended me points to the fact that they, unlike these former pastors turned Atheist, are at peace and happy with their belief system just as I am with my spiritual religious belief system.

Thus, if you are a former Christian pastor turned Atheist, don't look for support and sympathy from me as I'm tired of being cursed at before being Defriended.

So long Bruce. I hope you find inner peace someday!
Previous to me unfriending McCall, I had a brief Messenger exchange with him. After receiving McCall's last reply, I decided to remove him from my friends' list. What follows is the discussion that transpired between McCall and the "self-proclaimed" atheist Bruce Gerencser (all grammar in the original).
McCall: Several years back on a blog by James McGrath in which he as criticizing me for not believing Jesus existed, you made a statement to the affect that you agreed with McGrath that a Gospel figure of Jesus did infract exist. Since that time, I published my review of David Clumney's book "Jesus Eclipsed" (My review is on Amazon, I suggest you review it when you have time). I emailed McGrath at Bulter University making him aware of my review and asked him to prove me wrong since McGrath made it a point on both his blog and at his faculty description to let people know he made a point of disproving all mythical Jesus claims. McGrath never responded to me via email, but I happen to see his follow-up on his blog that my scholarship that Jesus did not exist was, "absurd!" (see my respond to him on my review). Since that time he has removed from both his blog and Butler University religion faculty description any claim that he debunks claims that the New Testament Jesus never existed. Likewise, I asked via email that both John Loftus and his co-blogger David Madison respond to my review (see my responses to my Clumney review), but like McGrath, they never did at least anywhere I'm aware. So, do you still think a Gospel Jesus existed? I want to get any input because I want to know if my last four points on my review on Amazon are rock solid.
Bruce: Here's my take on the issue: Questions: Do You Believe Jesus was a Real Person? Honestly, this is not an issue that greatly interests me. My focus is on helping doubting Evangelicals where they are.
McCall: Hi Bruce, While I read your "take on the issue", I don't believe you even bothered to look at my book review on Amazon of "Jesus Eclipsed". Maybe I assumed you were a scholar the same way I'm a scholar on the existence of a Historical Jesus. You seem overly dependent on Bart Erhman, who like David Chumney, uses the New Testament to prove the New Testament, a practice that would never be allowed as evidence in a court of law. Secondly, I was hoping for at least a response to my last four short major points as to why pointed out why Jesus don't exist. Your closing comment, "What I am saying, however, is that I don't find their arguments" (including mine) "compelling, as things now stand, I see no reason to overthrow the status quo." In short, I thought you were a more of an independent objective thinker. Could I ask you a question about Bart Erhman (who I have met and talk to in person)? Why is it that neither Bart Erhamn and others who cites Josephus a evidence for a Historical Jesus have not used the Greek Concordance to his works: "The Complete Concordance to Flavius Josehpus: Study Edition"? I invested $500.00 in this Greek 2 Vol. set while Erhman can only cite an English translate (this workd is not even mentioned in his "Bibliography"! Bruce, I still thank you have a great blog, but when it comes original work of the Historical Jesus, I feel as if I expected too much from you. In short, I feel you simply gave me the liberal Apostles Creed as to why you need a Historical Jesus to exist. Finally, if you are anyone you know wants to respond, please leave a review of at least my closing four point of my review at Amazon. I checked this comment section often.
Bruce: Fuck, Harry, I read your review. I even read Bob's [Robert Price] review. You might want to rethink your approach. Your "believe as I do" or you are in denial approach is not helpful, nor what I would expect from a friend/acquaintance of mine. I get it, this is a big issue for you. Sorry, but it's not for me, nor will it be. I know my "calling." Be well.
McCall: Thanks Bruce! You just proved my point.
I first became acquainted with McCall when he was a regular contributor on John Loftus' blog, Debunking Christianity. Based on this, I assumed McCall was an atheist, as did some of Facebook friends. One of his friends asked, "I thought you were an atheist?"
Harry responded:
I'm not a Christian, but a Biblical scholar who is spiritual be it over a warm cup of coffee on a cold winter's night as I look out into nature (very spiritual) or a wonderful sunset (no theology to ruin this). The term "atheist" has too much baggage associated with it and, frankly I have been attacked more by one to many Atheists to make me ever want to convert and leave my peaceful spiritual religious life and enter a world all to often dominated by bitterness.
I knew that McCall had publicly called out James McGrath, David Madison, Tim O'Neill, John Loftus, and Bart Ehrman over their rejection of mythicism — the belief that the historical Jesus is a myth. I am acquainted with all of these men, some more so than others. (I wrote the forward to David Madison's book, Ten Tough Problems in Christian Thought and Belief: A Minister-Turned-Atheist Shows Why You Should Ditch the Faith.) All of them are students of the Bible and Christian history. All of them are far more educated than I am. McGrath, O'Neill and Ehrman have all been quite vocal in their opposition to and rejection of mythicism. Harry McCall, on the other hand, is a mythicist zealot. He's the kind of "believer" who puts people into two categories: "against" him or "for" him. McCall is convinced that he has overwhelmingly proved that the historical Jesus is a myth, and anyone who reads his writings will come to the same conclusion. Those who don't are immediately condemned and summarily executed.
McCall thinks that just because he writes something, that those who disagree with it or mythicism, in general, are obligated to refute him. I see similar behavior from Christian Fundamentalists. Over the years, I have had countless Evangelicals demand that I answer their "irrefutable" arguments for their peculiar brand of Christianity. There was a time when I would do so, but I later came to the conclusion that it was a waste of time. Zealots, be they Christian, atheist, or "spiritual," are closed-minded. Their goal is not discussion, it's conversion.
Due to pervasive, painful health problems, I have a limited amount of time each day to write. As I made clear to McCall, I know my "calling" in life. I have a target audience that I hope to reach and engage. Mythicism is not on my radar. I have read a few books on the subject, and I follow the blogs of the aforementioned anti-mythicists. Quite frankly, for the reasons mentioned in Questions: Do You Believe Jesus was a Real Person?, mythicism doesn't interest me. I am settled in my opinion that there once was a real Jesus who lived and died 2,000 years ago. End of discussion.
McCall was wrong when he wrote that I believed a "Gospel figure of Jesus did in fact exist." I have never made such an assertion. I take a reductionist view of Jesus, rejecting many (most) of the stories about him recorded in the Gospels. This, of course, is not good enough for McCall. He demands complete and total capitulation; his way or the highway. When I refused to bow to his intellect, he went after me personally, suggesting that I am neither at peace with my beliefs or happy. It was only then that I unfriended McCall on Facebook. Of course, McCall expected that I would unfriend him. After sending me his final retort: "you just proved my point," McCall immediately checked to see if I had unfriended him, suggesting, at least to me, that he expected me to do so. I aim to please, right?
I am sure McCall will continue to call me out over my refusal to abandon the historical Jesus. To that I say: Harry, go fornicate with yourself. 🙂
About Bruce Gerencser
Bruce Gerencser, 62, lives in rural Northwest Ohio with his wife of 41 years. He and his wife have six grown children and twelve grandchildren. Bruce pastored Evangelical churches for twenty-five years in Ohio, Texas, and Michigan. Bruce left the ministry in 2005, and in 2008 he left Christianity. Bruce is now a humanist and an atheist. For more information about Bruce, please read the About page.
Are you on Social Media? Follow Bruce on Facebook and Twitter.
Thank you for reading this post. Please share your thoughts in the comment section. If you are a first-time commenter, please read the commenting policy before wowing readers with your words. All first-time comments are moderated. If you would like to contact Bruce directly, please use the contact form to do so.
Donations are always appreciated. Donations on a monthly basis can be made through Patreon. One-time donations can be made through PayPal.