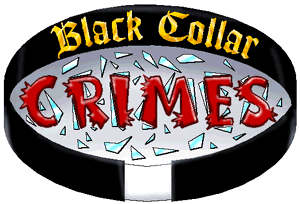 Occasionally, I am contacted by preachers accused of criminal behavior who have been featured in a Black Collar Crime post. They want me to know that they have been found innocent, were exonerated, or were found not guilty of the charges against them. Or, they want me to know the charges have been dismissed or reduced. Usually, they ask me to immediately remove the Black Collar Crime story about them. Over the past four years, I have removed a total of two stories. One story, which I recently removed from this site, had wildly conflicting statements from the alleged perpetrator and the victim. The pastor in question sent me several whiny, accusatory messages, saying that the post on this site was materially harming both him and his family. Personally, I wanted to tell this preacher to fuck off. I did tell him what I thought of his interaction with me. That said, it matters to me that the Black Collar Crime stories are factually accurate. I attempted several times to contact the alleged victim. Unfortunately, she chose not to respond to me. Thus, I thought it best to remove the story, even though I personally thought the pastor in question was an asshole.
Recently, someone contacted me about the Darrell Scheepers case. In April 2018, Scheepers, pastor of New Life Christian Church in Bridgewater, Nova Scotia, was accused of sexual assault. According to the person who wrote to me, Scheepers has been found not guilty and the case was dismissed. Here's part of what he had to say:
Just wanted to provide an update on the news item you posted regarding Pastor Darrell Scheepers and the sexual assault charge against him. I am not sure what your motivation was for sure in reposting that article and it doesn't really matter. Just in the interest of fairness to Darrell Scheepers since you decided to spread his humiliation to the winds you should know that after two years of enduring the justice system he was found not guilty and the case was dismissed. People have been known to lie when they want to destroy someone and women are people just saying. Atheist or whatever we profess to be we have a responsibility to each other to do no harm.
I responded:
All I do is re-post news articles, maybe with a bit of context/comment. If you have a link to a news story/church statement/court disposition that reflects Scheepers was found not guilty and the case dismissed (which are two different things), please send it to me, and, if warranted, I will add it to this story. You should know that a number of preachers have written to tell me that they were not guilty or their charges were dismissed, only for me to find out they were lying. I no longer trust people I don't know, especially so-called men of God. I want these reports to accurately reflect the facts. The goal of the Black Collar Crime Series is to shine a light on the grossly underreported sex crimes and other crimes perpetrated by Evangelical pastors and church leaders. Almost 700 cases and counting. Men found not guilty or had their cases dismissed? Three.

I look forward to hearing from you.

Bruce Gerencser
The letter writer, as of this date, has provided no information that shows Scheepers has been found not guilty and the case was dismissed. Again, which is it? Was Scheepers found not guilty? Or was the case dismissed? Either way, this doesn't mean Scheepers didn't do that which he is accused of. Being found not guilty means a jury didn't believe the evidence was sufficient to convict someone. Having a case dismissed usually means that the judge, for any of a number of possible reasons, found that the case should not go forward. I will leave it to the lawyers who frequent this site to add further nuance to the words such as innocent, exonerated, not guilty, or charges dismissed. (My editor, who is also a lawyer, suggested this website for an explanation of the legal difference between the words innocent and not guilty.)
Several days ago, another person left the following comment about Scheepers, saying he had been exonerated and found not guilty.
Pastor Scheepers was exonerated last week. I trust this will be given equal publication time to the original charge so that people will know he is not guilty of the crime. He and his fault have gone through a great ordeal and the public can not be left to believe he is guilty of the crime.
Regardless, when verifiable information is provided, I will gladly add it to the story in question. As of today, a news search on Darrell Scheepers returns zero stories beyond the 2018 story. The letter writer assures me that this information exists, but it has not yet been made publicly available. I have no reason to believe this man is lying, BUT I cannot and will not take his word for it.
Bruce Gerencser, 66, lives in rural Northwest Ohio with his wife of 45 years. He and his wife have six grown children and thirteen grandchildren. Bruce pastored Evangelical churches for twenty-five years in Ohio, Texas, and Michigan. Bruce left the ministry in 2005, and in 2008 he left Christianity. Bruce is now a humanist and an atheist.
Connect with me on social media:
Your comments are welcome and appreciated. All first-time comments are moderated. Please read the commenting rules before commenting.
You can email Bruce via the Contact Form.