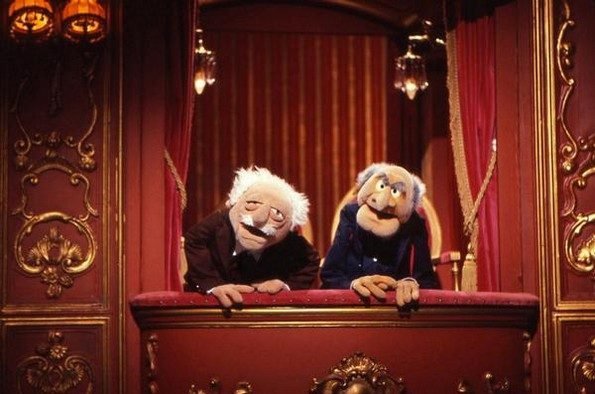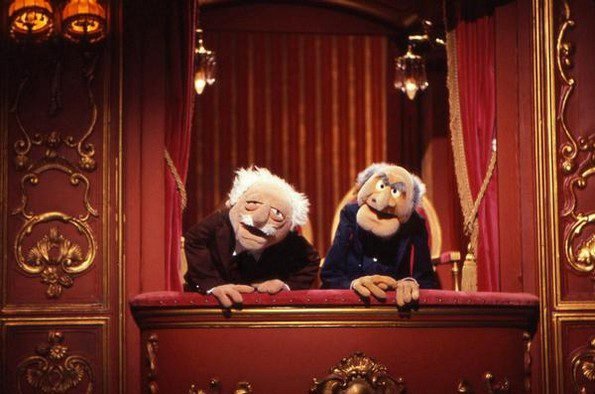 Today, I received the following email:
1. What thinking is yours with regards to the pre-historic eons of worship of nearly all peoples? (having stood atop multiple 20,000 foot peaks and viewed stone cairns of apparent worship; mummified remains of children sacrificed to appease the gods; studied rituals of flinging one's self from the summits in obeisance to the gods, etc)?

2. Did I miss your reading of the book by C.S. Lewis, Mere Christianity? And your thoughts.
I suspect the author is a Christian, but regardless, I find these questions worth answering. Let me answer the second question first: have I read C.S. Lewis's book, Mere Christianity? The short answer is yes. I read Mere Christianity years ago, when I was an Independent Fundamentalist Baptist (IFB) pastor in southeast Ohio in the 80s and 90s. I found Lewis's book to be shallow, and way too ecumenical for me, at the time.
Adam Lee, who writes for the Daylight Atheism blog, has this to say about Mere Christianity:
Mere Christianity is a revised and expanded version of three radio talks Lewis gave, and was written, as Lewis explains in the preface, to present the "mere" essence of Christianity; that is, to explain and defend the beliefs common to all Christian denominations.

….

Though the preface is only a lead-in to the rest of the book, it contains a very revealing statement. In explaining the purpose of the book, Lewis says that he is only writing to defend "mere" Christianity – the core of the religion, the beliefs common to all denominations – and that therefore this book will offer no help to someone who is already a Christian and is trying to decide between two denominations. Although Lewis admits that he is a member of the Church of England himself, he writes: "You will not learn from me whether you ought to become an Anglican, a Methodist, a Presbyterian, or a Roman Catholic" (p.vi).

Lewis says that he will not discuss the differences in doctrine between the various Christian sects for two reasons: the first is that he does not feel qualified to write about the arcane points of theology that separate one denomination from another. But the second reason, he says, is this:

"And secondly, I think we must admit that the discussion of these disputed points has no tendency at all to bring an outsider into the Christian fold. So long as we write and talk about them we are much more likely to deter him from entering any Christian communion than to draw him into our own. Our divisions should never be discussed except in the presence of those who have already come to believe that there is one God and that Jesus Christ is His only Son" (p.vi).

This is a very interesting – some would say damning – confession. Lewis claims that the doctrinal disputes between Christian sects are more likely to turn a seeker away than cause him to convert – and that therefore the appropriate response is to hide these disputes from people who are considering Christianity. How could such behavior be called anything other than deceptive?

If a person converts to Christianity because an evangelist has concealed from him some relevant fact that might have deterred him from converting had he known it in advance, then his conversion was made under false pretenses – it came about as the result of a lie. This would be comparable to a person who buys a house because its former owners failed to disclose that it was built on the site of a toxic waste dump. If Lewis is actually recommending that Christian evangelists practice this sort of dishonest behavior, what does this say about his own ethics? Keep this in mind as we consider Lewis' moral argument for God's existence, which is presented in the next section.

….

C.S. Lewis is plainly a gifted writer. Mere Christianity was a quick and enjoyable read, with an engaging and conversational tone, doubtless recapturing some of the atmosphere that accompanied it when it was first broadcast as a series of radio talks. Its reasoning was easy to follow, and the text was peppered with analogies, many of which are quite clever.

However, while this was a literary strength, logically it was a key weakness. There are places where Lewis' argument is weak or patently flawed, but rather than trying to shore it up by presenting additional facts, he simply restates it as a metaphor. This does not make his case any stronger. He also fails to address several crucial and obvious counterarguments to his points, and has an unfortunate tendency to attempt to downplay or conceal exceptions that refute his arguments, rather than confronting them honestly and openly. The section in the preface where he recommends concealing from prospective converts information that might change their mind about Christianity is the most glaring example; his casual and incurious dismissal of the stark moral differences between cultures, even though his argument absolutely depends on there being no such differences, is another. This is why I summarized this book as "cotton candy apologetics": fluffy and easy to consume, but ultimately insubstantial.

I do not mean to suggest that Lewis himself was unintelligent. The sections on Christian morality and theology do show evidence of rational consideration and careful reflection; the problem, as it seems to me, is that although he has clearly put a lot of thought into what it would mean for Christianity to be true, he has not invested comparable intellectual effort into arguing that Christianity is indeed true. Instead, he largely takes this for granted. Even when he explicitly argues in favor of it, his arguments have a hurried, cursory feel, as if he were trying to get this boring business out of the way in order to get to the topics he really wanted to talk about. While Christians may find Mere Christianity informative and may even be stimulated to think about their faith in a different way, I sincerely doubt that such shallow argumentation will ever convert a knowledgeable nonbeliever.
You can read the entirety of Adam's review here.
I concur with Adam's conclusions about Lewis and Mere Christianity. While diehard Christians might find his arguments compelling, for those of us who have "been-there-done-that" and have spent years battling and debating Evangelical apologists, Lewis's claims come off as less than persuasive. Maybe there's a former atheist somewhere who converted to Christianity after reading Mere Christianity, but I don't know of any.
Now to the first question: What thinking is yours with regards to the pre-historic eons of worship of nearly all peoples?
Without question, humans have throughout their history generally worshiped deities of some sort. According to Wikipedia:
2.5 billion people worship the Christian God
2 billion people worship the Muslim God
1.2 billion people worship the Hindu deities
Another billion or so people worship other forms of deities or practice animist, pagan religions
While these statistics can be manipulated in any number of ways and make no distinction between actual worship and nominal/cultural religion, it is clear that most people believe in the existence of deities. That said, the article also says that upwards of 2 billion people could be atheists (again, depending on how adherents are counted and classified). We do know that here in the United States, atheist and agnostic numbers are rapidly increasing. Add to these numbers those who self-identify as "nones" — people who are indifferent towards religion or do not identify with any religion — it is clear that Americans are increasingly saying "no thank you" or "fuck off" to sectarian religion. That's why we see an increasing number of religious freedom laws. Christianity, in particular, is dying on the vine and losing its grip on our culture. The only way to maintain control over our government and society is for laws to be passed that codify everyone's right to worship God — wink, wink, the Christian God. (Imagine what would happen if Muslims tried to pass similar laws protecting Allah and his prophet Mohammed.)
We now live in the age of science and technology. The Internet is the primary reason religion, particularly Christianity, is under assault on all sides. Before the Internet (and previously, the printing press), sects, churches, and clerics were safe and secure in their religious bubbles. Not any longer.
When we look at past human beliefs, how best do we explain the worship of deities? A God gene? Or as Christians are fond of saying, their God has given every human being a conscience — a moral compass — that provides evidence of his existence (a terrible argument, by the way)?
I would argue that humans are inquisitive beings, seeking answers to existential questions. Thus, humans created gods and religions to answer these questions. It is clear, at least to me, that humans created God, not the other way around. God didn't write the Bible, humans did. Take a comparative religion class, and what do you learn? That all religions are of human origin. Will God worship remain going forward? In the short term, yes. The short term being hundreds of years. However, if we survive global climate change (and I seriously doubt we will) and don't nuke ourselves to death, I suspect humans will increasingly lose their need for religion. Is that not what we see in many European countries? While many citizens self-identify with one of the world's major religions, church attendance is at an all-time low. Take Belgium. Sixty-five percent of people claim to be Christians, yet only thirty-seven percent of them believe in the existence of God, and only five percent of them attend church. This same statistical analysis to numerous other Western countries. While it is true that Christianity is on the rise in Africa and Latin America, I suspect increased affluence, materialism, scientific advancement, and technology will, in time, reverse this trend. God is no match for modernity and the Internet. Perhaps God needs to start a website or a blog: "Hot Takes From Jesus." Or maybe, "Babes for Jesus" would be better.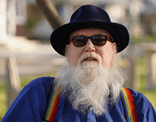 Bruce Gerencser, 65, lives in rural Northwest Ohio with his wife of 44 years. He and his wife have six grown children and thirteen grandchildren. Bruce pastored Evangelical churches for twenty-five years in Ohio, Texas, and Michigan. Bruce left the ministry in 2005, and in 2008 he left Christianity. Bruce is now a humanist and an atheist.
Connect with me on social media:
You can email Bruce via the Contact Form.
Your comments are welcome and appreciated. All first-time comments are moderated. Please read the commenting rules before commenting.