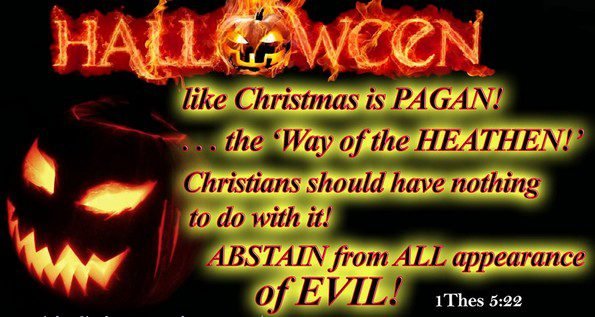 By Ron Allen, Charisma News, The Sick, Twisted Meaning Behind Halloween's Jack-O'-Lanterns
The upcoming Halloween celebration dates back to the Druids, who used the holiday for various pagan religious practices including human sacrifice. There is nothing Christian about it.
Yet there is one interesting story about the Halloween celebration that illustrates how the pagans tried to appropriate the stars into their religions. It is the story of the jack-o'-lantern, that pumpkin with a face carved out and a candle inside. This seemingly benign decoration represents a much more gruesome picture from the rituals of past ages: A frightful severed head. And the picture comes straight from the Star Bible, even though the real meaning is very different.
The "jack-o-lantern" in the sky is the star Algol ("evil spirit"). It is part of the constellation Perseus, (the breaker), which is a picture of Christ who breaks open a way for us (Mic. 2:13) and breaks open the seals in Revelation 5. Algol pictures the severed evil head of the nations, the Antichrist, whose head is cut off from the nations when Christ returns (Rev. 19:20). So the frightful jack-o'-lantern is really a picture of the return and triumph of Christ.
The star Algol would have been near the zenith point on Halloween after midnight in druid times 3,000 years ago. Now it can be seen at zenith closer to 11:00 p.m. It is also an interesting object because it is a variable star decreasing in brightness about every 69 hours, with the nearest visible minimum at about 5:00 a.m. on Nov. 4.
During the first week of November the planet Venus appears in the morning sky after disappearing from the western sky into the sun on Oct. 26. The planet represents Christ, the Bright Morning Star (Rev. 22:16), and will be visible in the early morning during the minimum of Algol on Nov. 4.
Bruce Gerencser, 66, lives in rural Northwest Ohio with his wife of 45 years. He and his wife have six grown children and thirteen grandchildren. Bruce pastored Evangelical churches for twenty-five years in Ohio, Texas, and Michigan. Bruce left the ministry in 2005, and in 2008 he left Christianity. Bruce is now a humanist and an atheist.
Connect with me on social media:
Your comments are welcome and appreciated. All first-time comments are moderated. Please read the commenting rules before commenting.
You can email Bruce via the Contact Form.