I am always on the lookout for church signs or public advertisements of Evangelical/Fundamentalist/Conservative Roman Catholic belief. What follows are a few photographs I shot while traversing the back roads of Paulding, Defiance, and Hancock County. Enjoy!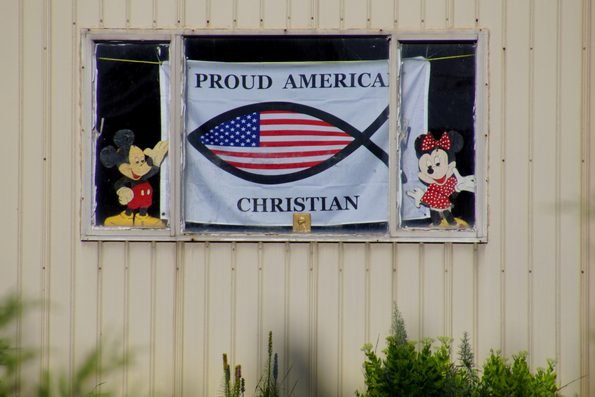 This person is a PROUD American Christian, as is Mickey and Minnie Mouse.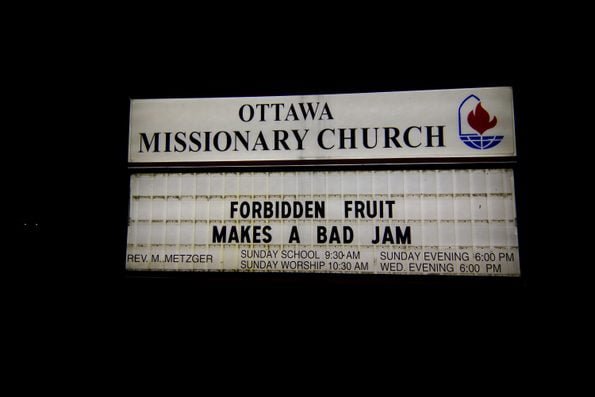 Photograph of Ottawa Missionary Church sign in Ottawa, Ohio. I have previously posted a photo of this church's sign.
Photograph of Melrose United Methodist Church sign in Melrose, Ohio. My first response to the message, improvement begins with I? So does intercourse and intoxication.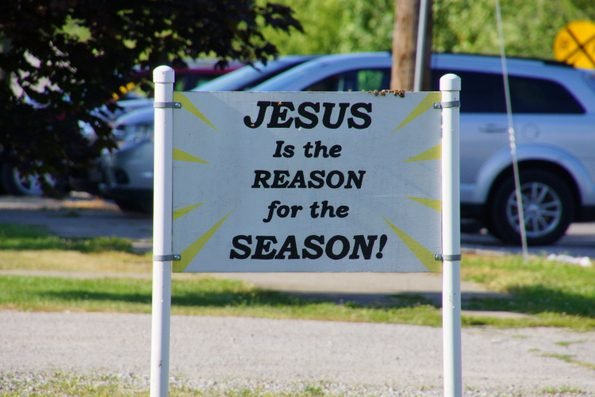 Jesus is the reason for WHICH season? It's against the rules of engagement for the War Against Christmas® to put up such a sign before Thanksgiving!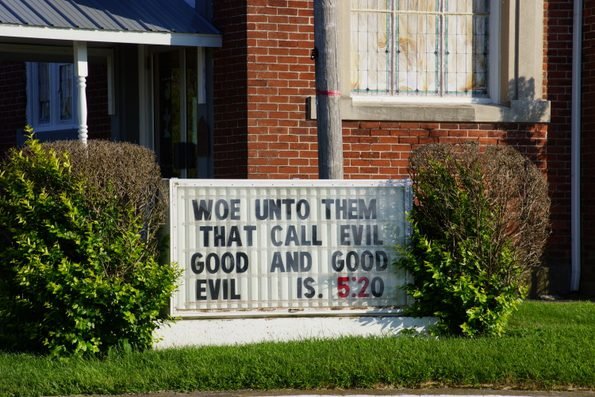 Sign in front of rural Hispanic church. It is safe to assume that this message refers to the recent U.S. Supreme Court  decision legalizing same-sex marriage.