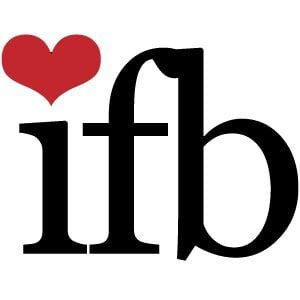 In 2017, Steven Anderson, pastor of Faithful Word Baptist Church in Tempe, Arizona, gathered together a group of like-minded Independent Fundamentalist Baptist (IFB) preachers to start a "new" IFB group. At its height, thirty churches were part of this group. Today, rocked by sex scandals, homophobic behavior, and internecine squabbles, the NIFB is no more. Its website is no longer active. Faithful Word's website makes no mention of the NIFB, and Anderson's YouTube channel has been terminated for violating YouTube's terms of service.
Over the years, NIFB pastors Anderson, Donnie Romero, Adam Fannin, Jonathan Shelley, Grayson Fritts, and Logan Robertson, to name a few, have been in the news. Wikipedia states:
A split in the New IFB occurred in January 2019, after Donnie Romero, pastor at Stedfast Baptist Church-Fort Worth (SBC), resigned after it was revealed he had hired prostitutes, smoked marijuana and gambled. Adam Fannin, the lead preacher at SBC's Jacksonville satellite campus, refused to acknowledge the authority of Jonathan Shelley, another Texas New IFB pastor who took over SBC–Fort Worth following Romero's resignation. Anderson, Fannin and Shelley traded accusations of financial wrongdoing and running a cult. Fannin was later ejected as the lead preacher of SBC-Jax.

….

New IFB pastors have been the subjects of controversy on numerous occasions. The New IFB is strongly opposed to homosexuality, with several pastors advocating the belief that homosexuals should be executed. Anderson and other New IFB pastors have praised the Orlando gay nightclub shooting. On the weekend of the third anniversary of the shooting, the New IFB held a "Make America Straight Again" conference at an Orlando-area New IFB church. Also in June 2019, Grayson Fritts, pastor at New IFB-affiliated All Scripture Baptist Church and a former detective for the Knox County, Tennessee, Sheriff's Office, delivered a sermon calling for the execution of gays.

The New IFB considers the modern nation of Israel to be a fraud and it also teaches that Christians rather than Jews are God's chosen people. Anderson has also produced videos in which he attacks the religion of Judaism and questions the official account of the Holocaust. The New IFB, like older independent Baptist churches, has been accused of being cult-like.

Auckland, New Zealand, New IFB pastor Logan Robertson was deported from Australia in July 2018 after being accused of harassing Muslims at two Brisbane mosques. Robertson had previously attracted media attention after he stated that gay people should be shot and New Zealand prime minister Jacinda Ardern should "go home and get in the kitchen".
Anderson started the NIFB because he believed the Independent Fundamentalist Baptist (IFB) church movement was going liberal. This claim was patently untrue. Certainly, some IFB pastors are more "liberal" now than they were years ago. However, their liberalism has more to do with peripheral issues than core theological and social beliefs. I have seen no evidence for the claim that the IFB church movement, in general, is becoming liberal. IFB churches, colleges, and pastors remain ardently and resolutely Fundamentalist. I recently saw a picture of a bluegrass singing group from Bob Jones University — a proudly Fundamentalist institution. I was surprised to see that the women in the photo were wearing blue jeans — a definite departure from their no-pants rule of yesteryear. This is what passes for "liberalism" in IFB circles.
Now to the question at hand: is there a difference between the IFB and the NIFB? The short answer is NO. There's no difference theologically or socially between the two groups. The NIFB is just a group of churches and preachers who disagreed with other churches and preachers. The NIFB is little more than a squabble among siblings.
I refuse to use the NIFB moniker for Anderson and his gang of Fundamentalists. Using the NIFB label suggests to the uninformed that there's a difference between them and other IFB churches. It leads to wrong conclusions too. NIFB pastors are hateful, bigoted homophobes. Look at how awful these preachers are, bloggers and reporters say. However, the IFB churches they broke from aren't any better (generally speaking).
The IFB church movement is known for its infighting, divisions, and church splits. Did you know that you can find the first IFB church in the Old Testament?
And Abram went up out of Egypt, he, and his wife, and all that he had, and Lot with him, into the south. And Abram was very rich in cattle, in silver, and in gold. And he went on his journeys from the south even to Bethel, unto the place where his tent had been at the beginning, between Bethel and Hai; Unto the place of the altar, which he had make there at the first: and there Abram called on the name of the Lord. And Lot also, which went with Abram, had flocks, and herds, and tents. And the land was not able to bear them, that they might dwell together: for their substance was great, so that they could not dwell together. And there was a strife between the herdmen of Abram's cattle and the herdmen of Lot's cattle: and the Canaanite and the Perizzite dwelled then in the land. And Abram said unto Lot, Let there be no strife, I pray thee, between me and thee, and between my herdmen and thy herdmen; for we be brethren. Is not the whole land before thee? separate thyself, I pray thee, from me: if thou wilt take the left hand, then I will go to the right; or if thou depart to the right hand, then I will go to the left. And Lot lifted up his eyes, and beheld all the plain of Jordan, that it was well watered every where, before the Lord destroyed Sodom and Gomorrah, even as the garden of the Lord, like the land of Egypt, as thou comest unto Zoar. Then Lot chose him all the plain of Jordan; and Lot journeyed east: and they separated themselves the one from the other.
Abraham and his nephew, Lot, got into a squabble. Abraham's solution was that they separate from one other. Lot agreed. The Bible says: "and they separated themselves the one from the other." A crusty old preacher said at a pastor's meeting I was attending years ago that this passage aptly described how IFB churches are started. Those in attendance laughed, knowing that he was right.
From 1983-1994, I pastored Somerset Baptist Church, an IFB congregation in Mt. Perry, Ohio. Much of the church's adult attendance growth came from people leaving local IFB churches and joining Somerset Baptist (we also gained members from non-IFB churches too). In its heyday, Somerset Baptist was the largest non-Catholic church in Perry County. Scores of people from IFB churches joined with us, and for a time, virtually every service at Somerset Baptist was buzzing with excitement. What was God fixing to do next? we wondered. Two years later, most of the people who came from local IFB churches were gone. Many of them went back to their old churches, while others moved on to other IFB churches. Our attendance went from 200 to 50, and our income dropped by fifty percent. Stories like this in the IFB world are not uncommon.
I see no evidence for the claim that there are differences between the NIFB and IFB church movement. What we have is an Abraham-Lot squabble, not the establishment of a new sect.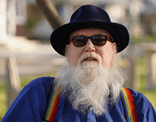 Bruce Gerencser, 65, lives in rural Northwest Ohio with his wife of 44 years. He and his wife have six grown children and thirteen grandchildren. Bruce pastored Evangelical churches for twenty-five years in Ohio, Texas, and Michigan. Bruce left the ministry in 2005, and in 2008 he left Christianity. Bruce is now a humanist and an atheist.
Connect with me on social media:
You can email Bruce via the Contact Form.
Your comments are welcome and appreciated. All first-time comments are moderated. Please read the commenting rules before commenting.