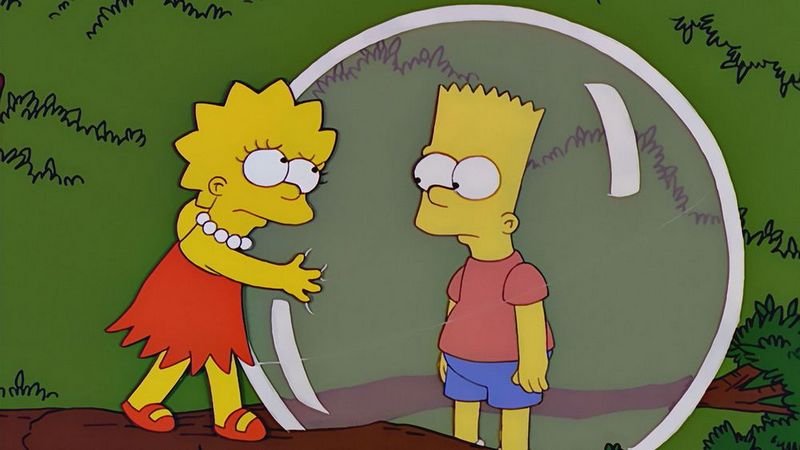 My wife's mother died last Tuesday at the age of eighty-seven. Mom spent most of her life in the Independent Fundamentalist Baptist (IFB) church movement. Dad, who died in November 2020, left a good-paying job with the railroad in 1972 to enroll in classes at Midwestern Baptist College in Pontiac, Michigan — the same IFB college Polly and I attended from 1976-79. Dad was almost 40 when he graduated from Midwestern. After graduation, Dad and Mom moved south to Newark, Ohio to become the assistant pastor of the Newark Baptist Temple in Heath, Ohio. The Baptist Temple was pastored by Jim Dennis (The Family Patriarch is Dead: My Life With James Dennis), Mom and Dad's brother-in-law. Jim, who died a few years ago, was the pastor of an IFB church in Bay City, Michigan in the early 1960s when Dad and Mom first met him. Jim would later marry Mom's younger sister, Linda, and move to Heath, Ohio to assume the pastorate of the Baptist Temple — an IFB church plant started by the Akron Baptist Temple (once a megachurch, ABT is now defunct). Jim pastored the Baptist Temple for fifty years.
Jim Dennis and his wife Linda spent most of their lives in the IFB church movement, as did Dad and Mom. Jim and Linda had three children, all of whom are in the ministry. Their oldest daughter is the wife of IFB evangelist and Pensacola Christian College luminary David Young. Their youngest daughter is the wife of James "Jamie" Overton, an IFB Bible translation missionary. Jim and Linda's son is a Christian Union pastor in Newark. While conservative theologically, Andy has left in the dust some of the social prohibitions of his father, the Baptist Temple, and the IFB church movement. He is generally considered the gray sheep of the Dennis family. (We had a delightful time speaking with one another at Mom's funeral.) Jim and Linda's grandchildren are reaching the age where they too are going off to IFB colleges and considering becoming pastors, missionaries, and teachers.
Dad and Mom's parents and Jim and Linda's parents were Fundamentalist Christians too. Are you starting to see the picture? Four generations of families deeply immersed in IFB theology and social practice. Four generations of cultic thinking and psychological and, at times, physical harm. You may be asking, "why the history lesson, Bruce?" To truly understand people, we must look at not only their present lives, but their past. For example, take Mark Falls, the current pastor of the Newark Baptist Temple. Falls orchestrated Mom's funeral service, preaching a sermon that singled out Bruce, the Atheist, and led to me publicly calling him out. (Please see The End.) Why would Falls preach at the Gerencser family? We were the only unsaved people in the auditorium. Why, in such an emotionally vulnerable time, would he, instead of memorializing Mom, preach at us about sin, death, judgment, and Hell? What did he hope to accomplish?
Mark Falls, saved at age six and called to preach at age twelve, was raised in an IFB home, attended Pensacola Christian College and Seminary — a virulent IFB institution — and has spent the past twenty-two years pastoring IFB churches. All Falls has ever known is IFB theology and practice. Much like the four generations of Polly's family, Falls lives in a bubble that insulates him and his family from the "world." I can't emphasize enough how growing up in and living in the IFB bubble affects your thinking and how you interact with those outside of the bubble.
Inside the bubble everything is black and white. Everything makes perfect sense. That's why Fall's abhorrent behavior during Mom's funeral is viewed by people in the bubble to be normal and expected. Hell is hot, death is certain, and the Gerencsers aren't saved. In Falls' mind and that of his fellow church members, it would be criminal to NOT evangelize us. Unexpected was a crusty curmudgeon and Evangelical-turned-atheist who called out Falls on his bullshit. Of course, my vocal objection will be framed as "conviction." The Holy Spirit was convicting me of my sin (atheism). Instead of falling on my knees in front of Mom's closed casket and repenting of my sins, I rebelled against God, showing that I truly am an apostate and reprobate
Polly and I spent fifty years in the IFB/Evangelical bubble. Five decades of intense indoctrination and conditioning. Five decades of inerrancy, infallibility, and certainty. Five decades of black-and-white, in-and-out, us-vs.-them thinking. Five decades of an anti-culture, isolated worldview. The only difference between the Gerencsers and the other IFB families mentioned in this post is that we escaped. In November 2008, Polly and I walked away from Christianity. While Polly is a co-conspirator in this crime, her family blames me for our loss of faith. Polly is wrongly viewed as a hapless victim of my nefarious crimes. Polly didn't know any better. Bruce led her astray. If she would get away from his evil influence, she would return to the faith. So the thinking goes, none of which is true. You see, the IFB church movement is patriarchal and complementarian. Women are less than, weak, and inferior to men. That's why when Community Baptist Church excommunicated me in 1994 for leaving the church without permission, (please see the I am a Publican and a Heathen series) they didn't excommunicate Polly or our children. They were under Satan's influence — Satan being me. Thus, I have borne the brunt of the wrath of Polly's IFB family and former IFB friends over our loss of faith and outspoken atheism. And that's okay, but I do wish that family members would actually ask Polly herself why she is no longer a Christian. I am sure her thoughts would be a revelation to them. A mindless, hapless, helpless lemming she is not.
To understand those still part of the IFB church movement, you must understand their history. The how and why is just as important as the what. Sure, IFB beliefs and practices are certifiably insane, but the how and why people believe these things should lead to compassion from people who have escaped. I once was Mark Falls. Polly and I were card-carrying IFB Christians for twenty-five of our forty-five years of marriage. To this day, we bear deep, lasting scars from our IFB past. I have been in therapy for ten years, trying to understand and overcome the harm the IFB church movement caused not only to me, but my wife, children, and the people who called me pastor. Thank Loki, we broke free, but the scars remain. I suspect the best Polly and I can do is make an uneasy peace with our Fundamentalist past.
Bruce Gerencser, 66, lives in rural Northwest Ohio with his wife of 45 years. He and his wife have six grown children and thirteen grandchildren. Bruce pastored Evangelical churches for twenty-five years in Ohio, Texas, and Michigan. Bruce left the ministry in 2005, and in 2008 he left Christianity. Bruce is now a humanist and an atheist.
Connect with me on social media:
Your comments are welcome and appreciated. All first-time comments are moderated. Please read the commenting rules before commenting.
You can email Bruce via the Contact Form.