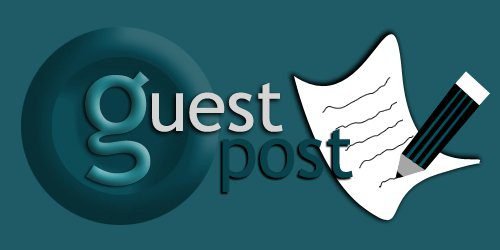 Guest Post by Tammy
Let's talk about toys.
(Editor's note: And houses. And shopping. And minimalism. As is the custom of this author, she rambles.)
My earliest memory involves a toy. I'm sitting on a floor of red and black square tiles in the kitchen of our mostly underground home, in about 1964. The home was a rectangle, with a long hallway in the middle down the long axis, effectively dividing it into two areas. The area to the east was the parent's bedroom, then the living room, then the gun room. We called Dad's workshop the gun room because it was where he worked on his guns. I think he was rebuilding old muzzleloader guns back in the early 1960s, although my memories are unclear. The gun room was always locked when not in use, and I didn't even go in there when he was working there. It was clearly my dad's private space. He kept the door open, but still.
The hallway was useful for many things, including playing "Mother May I" with our babysitters. And racing toy cars. And it made a wonderful circle in the house, around which we could chase each other.
The other side of the house, to the west, was the kids' bedroom (yes, I shared a bedroom with my two younger brothers, which didn't bother me much. I just yelled at them to "get out" when I needed alone time.), then the junk room, then the shared bathroom/laundry room, then the kitchen. In between the bathroom and the kitchen was the entryway to the house. This was my favorite part. It was a long set of wooden stairs up to the surface of the world. It was like coming out of a hidden burrow each time we went outside. The wall between the stairway and the kitchen had a window without glass. We called it the kissing window. Because Dad would climb two stairs, stick his head through the window, and Mom would kiss him goodbye from the kitchen. We stored little items like keys and such on the windowsill. I can't imagine why a window would be in that location but I loved it.
The bathroom was unique in that the toilet area was a foot higher than the rest of the floor. It was probably to accommodate plumbing, but it was truly a throne in my eyes.
The outside of the house was about 3 feet above ground level, with a flat roof covered in many layers of tar paper. The entrance stood up above the roofline, and when the snow drifts gathered around the house it was easy to imagine that the entrance was a tiny little building all on its own, barely big enough for one person to stand in. Decades before my parents bought it in 1959, someone else had built it as the first part of a whole house construction project. They lived in it, hoping to someday add the upper stories to the basement. That day never came. 
My dad drew many iterations of plans for the new house. The new house was at least a decade in the planning stages, and then another five or so years in building it. I was an adult before I realized that a big house could be built in under half a year if you hired some help. My dad did most of the work on the new house himself. I helped him with the bricks. Over the course of several summers, I carried bricks and mortar to him while he laid the bricks. I also thought that bricking a house always took several years. I sang songs to him while we worked. His favorite was "This land is your land." I had no idea of its colonialist message back then, celebrating the stealing of land from the original Americans. I just liked the song.
(Late footnote per the author's sister Jackie: "This Land Is Your Land" is more of a communist/socialist song, written in opposition to "God Bless America", a true colonialist anthem. She cited sources. She is correct. The author confused two anthems about her native land. The author believes that colonialism and socialism are, however, equally vilified depending upon which news channel one watches.)
My dad was always a champion of Native Americans. He often talked about how horribly we Europeans had treated them, sometimes with tears in his eyes. He read a lot about history, especially about the land around his farm and where he grew up. When Roots was on television, it was a family event each night of the miniseries. He also instilled in us how horrible slavery and racism are. We had some adopted black cousins, and I was always proud of that fact as a kid. I was eager to see more skin colors in my world.
I was an innocent and gullible child. When it was time to start digging the foundation of the new house, Dad took the whole family outside to look at the hill that he was about to start digging into with his bulldozer. He had marked out the outline of the new house in chalk on the hill. The back half of the house was two stories above ground, and the front half was only one story above ground. This half-basement plan made the house warmer in the winter, cooler in the summer, and also less susceptible to holding too much moisture like basements tend to do in swampy northwest Ohio. This was all clearly taught to us by our father. He wanted us to understand these things. He also demonstrated to us and to our visitors how the walls of the basement house were not straight. He would hold a wooden yardstick (always to be respected because, on the rare occasions when we were spanked, it was with that very yardstick) up against the wall of the living room, and the wall was at least six inches closer to the yardstick in some places as compared with others. It was clear that we should not complete the other man's long-ago idea of adding stories on top of the basement house. The walls would fall in.
So we were out there looking at the chalk lines. And my mom turned to me and said, "Tammy, go over there and wash the dishes." I thought she wanted me to go into the basement house and start the dishes, and I didn't want to miss out on the first scoop of dirt that Dad was almost ready to take out of the hill! But she was in fact pointing at the imaginary kitchen in the new house. And I realized that I had been gullible once again. I was about ten years old and expected more of myself by that age.
Speaking of walls falling in, I was the sole responsible oldest person in the house when the water was falling in through those walls. My parents, with my youngest brother Joe, went to Toledo one evening and left me and my brother Rick home alone. There was a rainstorm, and then there was a lot of rain, and then something happened that had never happened before. The rain started pouring down the walls around the window in my bedroom. It was flooding the house, and as the oldest child and the person in charge, I was trying to figure out what to do. I got a bucket and old towels and started mopping up the water and dumping it down the shower drain. Rick continued to watch television. I continued to mop. After many buckets of water, I called my Grandma Stuckey. I needed help. She came over and stayed with us until our parents and Joe got home. Grandma didn't seem to mind the flood. She just sat with us in the living room and I felt so much better. In retrospect, I think there were drains in the floors, seeing as it was a basement, and mopping was not necessary until the rain stopped refilling the puddles on our floors.
Back to toys.
So I'm sitting on the kitchen floor and Rick is sitting to my left. He's only about a year old. He can't walk yet. But he's strong. I'm over three years old, but he seems stronger! He has a big plastic blue spoon, a toy for use in a sandbox. He is hitting the toy box with the blue spoon. Quite vigorously. I'm intimidated. I'm also shy. I also know he won't understand my concern. So I moved away from him and let him hit the toybox. My first memory. Self-preservation.
I got a really cool Christmas gift one year at Grandma Stuckey's house. I think it was from one of my young aunts. I had lots of aunts. But there were three young ones on the Stuckey side who ranged in age from six to ten years older than me. They were the best because they weren't busy with their own husbands and kids! Joan, Donna, and Elaine. I'm sure it was one of them who got me this most wonderful Christmas gift. High heels! They were plastic, translucent, with a bow, and so very elegant. And they fit my feet! I walked around in those high heels for a very long time.
I also had a full set of plastic dishes, along with a little stove, refrigerator, and some other kitchen appliances. I played with them a lot. I usually liked them. But there were so many of them! Keeping them all organized was so hard. I didn't even know how many there were in total. They were a source of fun and stress all at the same time. I liked toys that were more unified. Fewer pieces. Ideally one big piece. So easy to organize and keep track of those types of toys. So I'll tell you a secret if you don't tell my mom. I would dump all the plastic silverware and plates and bowls on the floor. I hoped my brothers would walk on them and break them. Then I could throw some away and have less to keep track of and less to pick up and less to organize. I would never break them on purpose. That would be so bad. But accidents do happen.
Minimalism was a part of me from the beginning. I liked playing "Girl Scout," It involved one of my mother's scarves and a blanket and a cookie and a doll. Brothers were welcome if they wanted to join me. The idea was to wrap myself in the blanket, tie the scarf around my head, and sit with my doll on the grass while eating the cookie. I had everything that I needed. All that stuff in the house was not necessary, and I could look at the sky and live outdoors on the grass. It made me so content to sit there with only a few things.
When I was older, I would take long walks on the farm. I often walked through the woods behind Dad's shop, on the paths that he mowed with the lawnmower every summer. Once I got all the way through the woods and across a small creek, where there was a meadow. I would lie down in the meadow and look at the sky. All I could see was clouds and the meadow grass blowing around me. It was perfect. I needed almost nothing to be happy and no one knew where I was.
I wonder if the draw of minimalism comes from feeling overwhelmed. Too much stuff, too many people, too much noise – I just wanted less of everything.
Mom was ready to pull her hair out when I was in junior high. She took me shopping for clothing a few times a year. As I got older, I was more resistant to going. I don't know that I ever refused her (I always wanted to be a good kid and get along with everyone) but I distinctly remember telling her that I don't need more clothing. I told her that I had a pair of jeans, so why would I need a second one? Many of our shopping trips were all-day events, with various aunts and cousins joining us. It was a day of grand plans. A few different shopping malls in Toledo were involved. 
My favorite thing was always lunch. I could sit down for a while and refuel. I remember being so tired in the stores. I would sit on the floor sometimes while waiting for others to finish their shopping. We tended to shop in a large group, so I had lots of people showing me clothing and asking me if I liked it. Then they would bring it in different sizes to the changing room for me. It was concierge-level service. But I had no idea what clothing I liked. I didn't know if I liked it when I tried it on. I couldn't really tell if it fit or looked good on me. There were so many opinions from everyone else that I couldn't find mine. So I bought whatever my mom thought I should buy. After wearing things a few times to school, then I knew what I liked.
All of this shopping was with the Stuckey aunts. We never shopped with the aunts on the Wyse side, and I never asked why not. There were just some things that were as they were, not to be questioned.
I wonder if I had low blood sugar as a kid. The meal was such a relief. A physical relief, like I was going to fall over soon. I didn't talk about this much, in my memory. Maybe my mom thinks otherwise! Anyway, I hate shopping to this day and online shopping is the best invention ever. In very small amounts as too much clothing causes one to want to throw it on the floor and hope someone rips it apart so the closet isn't so full …
As an adult, I went shopping once with my sister-in-law Elaine. We went to a large discount store in Toledo, and I planned to buy some dress shirts for Jim. It's so easy to buy for men. They have consistent sizing between brands and don't even need to try things on most of the time. Elaine and I were walking around the store, and after several minutes she said, "You don't have to stay with me. You can look around on your own, and we'll meet up at the cash registers when we're done."
I then realized that I had been following her, probably because I didn't like to shop and I thought that was how you shopped with another person. I was over two decades old before I realized that the aunts who had stayed close together as a large group, always within each other's view throughout the entire shopping experience, were an anomaly. Elaine was gently redirecting me to a different way of shopping. I was probably annoying her. And I hate shopping. So there's that.
When I was a preschooler, I remember lining up my stuffed animals on the back of the couch before taking a nap. They all needed to be sitting beside each other, looking out over the living room. Then I could go to sleep. A few decades later, there was a little boy named Aaron who lined up his dozens of stuffed animals in a similar manner before going to sleep. Only they shared his bed and each one had to have his eyes clearly visible above the blankets so they could see what was happening as he fell asleep.
My favorite toy ever was a 10-speed bike. I saved up about $100 and Dad took me to the bike shop. I think he paid half and I paid half. It was the coolest thing available in the 1970s. I rode that thing everywhere. I would ride it the eight miles to Archbold for marching band practice. Ride eight miles, march and play music for 3 hours, and ride home for eight miles. I often rode around the country mile on our farm, just for fun. I don't remember telling my parents that I was doing that. I wonder if they ever thought they'd lost me.
In MYF (Mennonite Youth Fellowship, the best part of the entire church experience in my opinion) we had a biking/camping weekend with an organization that set those things up for church groups. I was in the four-person group with two high school guys and Sam Wenger, who was the pastor of the church whose kids combined with ours for youth group activities. This was before I knew that he would be my future brother-in-law. Sam told me to lead the group. So I did. I didn't want them to be bored with a slow girl leading the way, so I made sure to go fast enough the whole time. Years later, after Sam was my brother-in-law, he told me that he chose me so that he would be able to keep up with the younger people. And I went so fast that he could hardly manage to stay with our group.
And my other memory of favorite toys are not toys at all, but pets. We had a few cocker spaniel dogs. We would have a litter or two of puppies from them every summer and would raise them to a few months old and then sell them to people from the nearby cities. We had so much fun with those puppies. I sat outdoors with them many times, playing with them for hours. One time I leaned back in the grass, and a bee stung my right hand. But the puppies were so much fun that I just pulled the bee's stinger from my hand and kept on playing.
I also had a baby goat named Peggy, who climbed all over my dad's car. And a baby raccoon named Racky, who I fed with a baby bottle. I had scratches on my arms from where Racky held onto me as I fed him. And there were chickens, geese, and turkeys. And we hatched eggs in the incubator my dad made. We had baby chickens, baby ducks, baby geese, baby turkeys, baby quail, and maybe more that I'm forgetting.
My first experience with grief was when my dog died. I was about twelve, and I cut some fur from her to remember her color before Dad buried her. It broke my heart. But there's a grief experience that I don't remember, except from the stories my mom tells me. My dog was named Do-Do, both O's are pronounced with a long sound like in the word "So." I named him. I think it was because he was trying to get the clean laundry off the clothesline and my mom called him a Do-Do. Like a dodo bird.
He died when a car hit him when he went on the road. Dad buried him behind the shop and put up a gravestone that was still there when I was in high school. I repeatedly said to my mom afterward, for many months, "Member Mommy? Do-Do died? Daddy cover up Do-Do? Member Mommy?"
All of our family pets were buried there over the years. When Jackie's cat died a few years ago, in about 2015, I believe that she took it to the same site for its internment.
So there you go. A long rambling story about toys and all the other things that my mind wandered to while thinking about them.
Bruce Gerencser, 66, lives in rural Northwest Ohio with his wife of 45 years. He and his wife have six grown children and thirteen grandchildren. Bruce pastored Evangelical churches for twenty-five years in Ohio, Texas, and Michigan. Bruce left the ministry in 2005, and in 2008 he left Christianity. Bruce is now a humanist and an atheist.
Connect with me on social media:
Your comments are welcome and appreciated. All first-time comments are moderated. Please read the commenting rules before commenting.
You can email Bruce via the Contact Form.