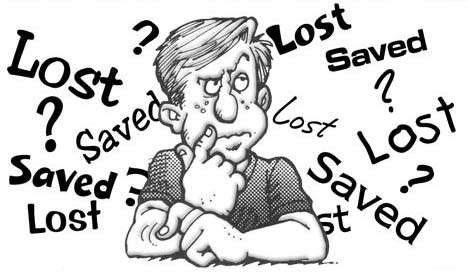 Recently, a commenter asked on the post titled Kent Hovind Says Evangelical-Turned-Atheist Bruce Gerencser is Still a Christian!:
May I kindly ask which Gospel where you saved by?
Snarky Bruce wants to reply "the one found in the Bible." Curmudgeon Bruce wants to answer the question with a question "are you looking for a way to discount my personal testimony of faith in Jesus"? Since I cannot discern the reader's motivations, I will answer his question openly, honestly, and directly. Then he (or she) can "judge" my salvation accordingly.
Several years ago, I wrote a post titled My Baptist Salvation Experience. Here is how I described my salvation experience and subsequent life as a devoted, committed follower of Jesus Christ:
In the spring of 1972, my parents divorced after 15 years of marriage. Both of my parents remarried several months later. While my parents and their new spouses, along with my brother and sister, stopped attending church, I continued to attend Trinity Baptist Church in Findlay, Ohio. In the fall of 1972, a high-powered IFB evangelist named Al Lacy came to Trinity to hold a week-long revival meeting. One night, as I sat in the meeting with my friends, I felt deep conviction over my sins while the evangelist preached. I tried to push aside the Holy Spirit's work in my heart, but when the evangelist gave the invitation, I knew that I needed to go forward. I knew that I was a wretched sinner in need of salvation. (Romans 3) I knew that I was headed for Hell and that Jesus, the resurrected son of God, was the only person who could save me from my sin. I knelt at the altar and asked Jesus to forgive me of my sin and save me. I put my faith and trust in Jesus, that he alone was my Lord and Savior. (That if thou shalt confess with thy mouth the Lord Jesus, and shalt believe in thine heart that God hath raised him from the dead, thou shalt be saved. For with the heart man believeth unto righteousness; and with the mouth confession is made unto salvation. For the scripture saith, Whosoever believeth on him shall not be ashamed. Romans 10:9-11)

I got up from the altar a changed person. I had no doubt that I was a new creation, old things had passed away, and all things had become new. (Therefore if any man be in Christ, he is a new creature: old things are passed away; behold, all things are become new. (2 Corinthians 5:17)

The next Sunday, I was baptized, and several weeks later I stood before the church and declared that I believed God was calling me to preach. For the next thirty-five years, I lived a life committed to following after Jesus and the teachings of the Bible. While I failed many times as a Christian, there was never a time where I doubted that Jesus was my Lord and Savior. I loved him with all my heart, soul, and mind, and my heart burned with the desire to preach and teach the Word of God, evangelize the lost, and help Christians mature in their faith. No one doubted that I was a Christian. Not my Christian family; not my Christian friends; not my colleagues in the ministry; not the people who lovingly called me preacher. I was, in every way, a devoted Christian husband, father, and pastor. As all Christians do, I sinned in thought, word, and deed, but when I did, I confessed my sin to the Lord and asked for his forgiveness. (If we confess our sins, he is faithful and just to forgive us our sins, and to cleanse us from all unrighteousness. (1 John 1:9) And then I got up from my knees and strived to make my calling and election sure. (Wherefore the rather, brethren, give diligence to make your calling and election sure: for if ye do these things, ye shall never fall. (2 Peter 1:10)

This is my testimony.
Christians often find my story perplexing. Unable to square my devoted commitment to Jesus — evidenced by good works — with their peculiar theology, some Christians comb through my life looking for some sort of discrepancy that will allow them to dismiss my story out of hand. "Oh, you believed the wrong gospel. You never were a "real" Christian," countless Evangelicals have told me. Personally, I find such an assessment to be silly and ludicrous. Ask any Christian family member, church member, or colleague in the ministry whether they believed, at the time, Bruce Gerencser was a Christian, and all of them would say yes. One distant family member, upon learning of my loss of faith, said, "if Butch (family nickname) isn't saved, nobody is!" Much like the Apostle Paul, I could say for much of my life, "I know whom I have believed." After all, I was there when Jesus saved me. Who better to know if I was a Christian than me? The fact that I am an atheist today plays no part in determining whether I was a Christian from the age of fifteen through age fifty. Either I was the greatest deceiver since Satan himself, or I was Christian.
I have written numerous posts about the various plans of salvation found in the Bible and believed by sundry Christian sects, churches, and individual Christians. (Please see Is There Only One Plan of Salvation? and Can Anyone Really Know They Are Saved?) I have also eviscerated the cheap grace, one-two-three-repeat-after-me, decisional regeneration gospel preached in many Evangelical churches; a gospel that requires nothing but assent to a list of Bible propositions; a gospel that expects and demands nothing except belief. This gospel is little more than Fire Insurance.
Of course, not everyone who is saved in churches that preach this bankrupt gospel live lives of indifference toward the teaching of Christ. Many of the readers of this blog were saved in churches that preached cheap grace, yet they took their confessions of faith seriously and devote their lives to serving their Lord. I was saved in a church that preached this gospel, but my testimony of faith suggests that I truly believed.
I spent twenty-five years pastoring Evangelical churches in Ohio, Texas, and Michigan. Over the years, my thinking about the Christian gospel changed from the easy-believism gospel of my Independent Fundamentalist Baptist (IFB) upbringing to the Calvinistic gospel of perseverance to the social gospel of good works. In the end, I came to believe that the only measure of a Christian is his or her works; that faith without works is dead. Sadly, many Christians believe that salvation is measured by the right beliefs. "Believe the right things and thou shalt live," this gospel says. This is NOT the gospel taught by Jesus in the gospels.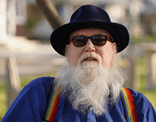 Bruce Gerencser, 65, lives in rural Northwest Ohio with his wife of 44 years. He and his wife have six grown children and thirteen grandchildren. Bruce pastored Evangelical churches for twenty-five years in Ohio, Texas, and Michigan. Bruce left the ministry in 2005, and in 2008 he left Christianity. Bruce is now a humanist and an atheist.
Connect with me on social media:
You can email Bruce via the Contact Form.
Your comments are welcome and appreciated. All first-time comments are moderated. Please read the commenting rules before commenting.