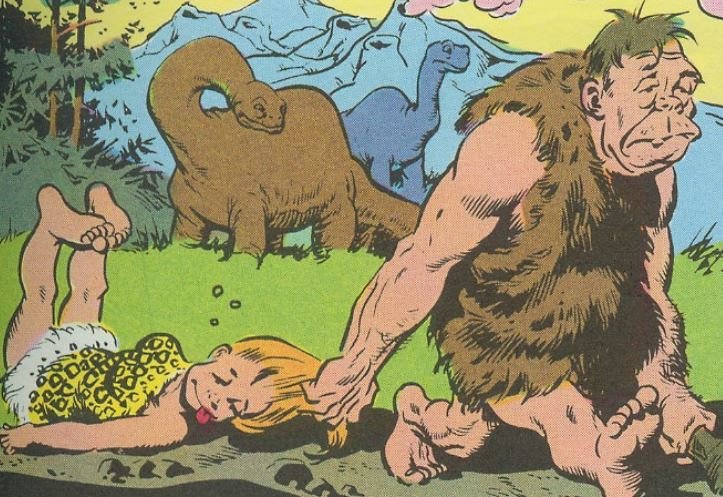 Coarse language ahead! You have been warned.
The Southern Baptist Convention is holding its annual shindig this year in Dallas, Texas. Ten thousand messengers (delegates) will fuss and fight with each other over doctrine, culture, and who should run the denomination's institutions. Thanks to recent revelations about Paige Patterson and Andy Savage, along with allegations leveled against Frank Page, the SBC has decided to get "serious" about sexual abuse and how women, in general, are treated by SBC churches, pastors, and denominational leaders. Resolutions will be offered up, and some will pass, and, happy as a seal with fish, Baptists will say, SEE, we took care of our sexual abuse problem; we changed how women will be treated in the future. And to all this I say, bullshit.
In 2007, messengers were asked to approve establishing a national database of pastors, evangelists, missionaries, and other church leaders who have been accused and/or convicted of sexual abuse and other sex related crimes. The "godly" messengers said "no." That's right, they said "no." Eleven years later, this issue will be brought to the floor once again. It will be interesting to see how serious SBC churches really are about predatory, criminal pastors in their midst. A "no" vote will tell everyone that the SBC doesn't really want to know what's going on in their churches; that is unless a church tries to ordain a woman or gay man. Then, by God, their Baptist boners are at full attention, ready to screw anyone who dares to be anything but a conservative cisgender male who has sex in the missionary position.
Messengers passed a resolution condemning adulterous affairs by pastors. And what effect with this resolution have? Imagine Pastor I. LvJesus at First Baptist Church in Anywhere, Alabama hearing of this resolution and saying, Well, Sister B. Submissive, I guess we need to quit having sex in my office. The messengers have spoken! Resolutions such as this one are feel-good measures; all the while at home, SBC pastors are "feeling good" too, but that's because they are having oh-so awesome extramarital motel sex. Resolutions are akin to Nancy Reagan's 'Just Say No' anti-drug-use campaign. Well-intentioned, perhaps, but illicit drug use continues unabated, and something tells me that SBC preachers with a mind to cheat on their wives will continue to do so. The Holy Spirit is no match for sexual desire, especially with sex that has a bit of danger attached.
Messengers also passed a resolution emphasizing the dignity of women and lamenting how women have been treated in SBC churches. Of course, this same resolution reminded women that could only serve the church in "Biblically appropriate ways." The resolution also reminded women that they were to submit themselves to their husbands as unto the Lord. As you can see, nothing has changed. The increasingly Fundamentalist SBC will continue to treat women as second-class citizens. Complementarianism will continue to be the official doctrine of the Convention. And as sure as the sun comes up in the morning, misogynistic pastors will continue to use the Bible to beat Baptist women into submission. Until the SBC abandons complementarianism, women should not expect meaningful change, nor should they accept the bones the men who are running the show throw their way. Perhaps it is time for Southern Baptist women to rise up and say FUCK YOU to their handlers and move on to women-affirming denominations.
Note
News sites routinely report that the Southern Baptist Convention has 15 million members. Here's the truth behind this statistic. Yes, there are 15 million people on the church roll, but on any given Sunday over half of them are someplace other than a Southern Baptist Church. In 2003, I pastored a small Southern Baptist church in Clare, Michigan. It had dozens of families on its membership roll who no longer attended the church. One of my first steps as pastor was to clean up the roll, sending letters to everyone on the roll, reminding them that membership required regular church attendance. THAT went over well. 🙂 Why is this important? Let conflict spring up in the church — Baptists love to fight — and all those non-attending "members" will be front and center to cast their vote on the issue at hand. In the end, it's all about power and control.
About Bruce Gerencser
Bruce Gerencser, 61, lives in rural Northwest Ohio with his wife of 40 years. He and his wife have six grown children and twelve grandchildren. Bruce pastored Evangelical churches for twenty-five years in Ohio, Texas, and Michigan. Bruce left the ministry in 2005, and in 2008 he left Christianity. Bruce is now a humanist and an atheist. For more information about Bruce, please read the About page.
Bruce is a local photography business owner, operating Defiance County Photo out of his home. If you live in Northwest Ohio and would like to hire Bruce, please email him.
Thank you for reading this post. Please share your thoughts in the comment section. If you are a first-time commenter, please read the commenting policy before wowing readers with your words. All first-time comments are moderated. If you would like to contact Bruce directly, please use the contact form to do so.
Donations are always appreciated. Donations on a monthly basis can be made through Patreon. One-time donations can be made through PayPal.