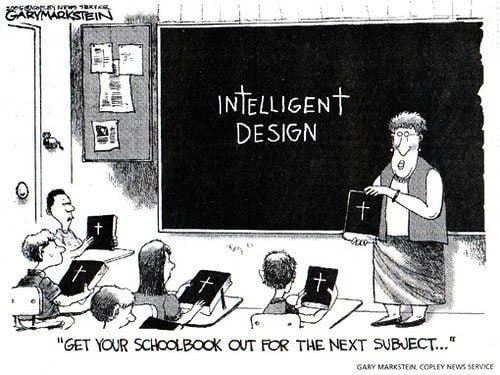 As a Baptist pastor, how did I answer science questions? The short answer is . . . I didn't.
I was five years old when my parents joined Tim LaHaye's church, Scott Memorial Baptist Church in San Diego, California. I would remain associated with the Evangelical church for the next forty-five years, pastoring churches in Texas, Ohio, and Michigan. Whether as a church member or as a pastor, I and the world I was a part of were insulated from secular science. As a pastor, I rarely had someone ask me a science question, and the reason for this is quite simple. I believed and taught others to believe:
The Bible is the inspired, inerrant, infallible, Word of God.
The Bible, in most instances, is meant to be read literally.
Genesis 1-3 accurately and literally records HOW God made the universe and everything in it in six 24-hour days, 6,023 years ago
If science conflicts with what the Bible says, science is wrong and the Bible is right. Always, without exception.
Questions and doubts are the works of Satan.
Certainty of belief is a sign of faith and maturity.
Besides the Bible, we Fundamentalists had our own science books and scientists. My favorite Evangelical "scientists" were Henry Morris and John Whitcomb. Morris had a degree in engineering, Whitcomb a degree in theology. Even though their books contradicted accepted scientific facts, they had a high view of Scripture and accepted the Bible as the final answer to every question, so their books carried great weight in many Evangelical circles. I have no doubt that if I were still a pastor I would have taken church groups to the Creation Museum — Ken Ham's monument to ignorance — so we could see the "proof" of our creationist beliefs.
The children in the churches I pastored were largely insulated from the world. Many of the children were homeschooled or attended private Christian schools. Children were not encouraged to go to college, especially wicked secular colleges. The highest calling for a woman was to marry a godly man and bear children, and the highest calling for a man was to become a preacher or a missionary. All other vocations were considered inferior.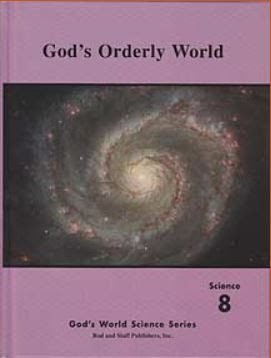 From 1983-1994, I pastored Somerset Baptist Church in Mt. Perry, Ohio. For five of those years, we operated a tuition-free, church-member-only, Christian school. We used Rod and Staff science textbooks — books that emphasized the young earth creationist point of view. Rod and Staff is a Mennonite/Amish book publisher. My wife and I also homeschooled our children. We used Rod and Staff textbooks to teach science to our children.
I have very little science training. I took a general science class in 9th grade, biology in 10th grade, and biology in college. My college biology class was an absolute waste of time. No lab. No experimentation. The teacher, a local pastor, read to us from a biology book published by a Christian book publisher. The only thing I remember from my college biology class (the same class my wife took) was the teacher's lecture on not marrying outside of your class, religion, or race. He was quite bigoted and racist.
The few times I was asked a science question that challenged my creationist beliefs I replied:
The BIBLE says . . .
This was the answer I gave for almost every challenge to what I taught.
The BIBLE says . . .
THE BIBLE SAYS really meant:
This is my interpretation of the Bible, my interpretation comes straight from God, my interpretation is final, so shut up and get back to serving Jesus.
There are thousands and thousands of American churches and pastors who hold similar views. The United States is one of the most scientifically advanced nations on earth, yet, at the same time, we are quite ignorant about basic scientific facts. We can thank religion for our collective ignorance.
Bruce Gerencser, 66, lives in rural Northwest Ohio with his wife of 45 years. He and his wife have six grown children and thirteen grandchildren. Bruce pastored Evangelical churches for twenty-five years in Ohio, Texas, and Michigan. Bruce left the ministry in 2005, and in 2008 he left Christianity. Bruce is now a humanist and an atheist.
Connect with me on social media:
Your comments are welcome and appreciated. All first-time comments are moderated. Please read the commenting rules before commenting.
You can email Bruce via the Contact Form.