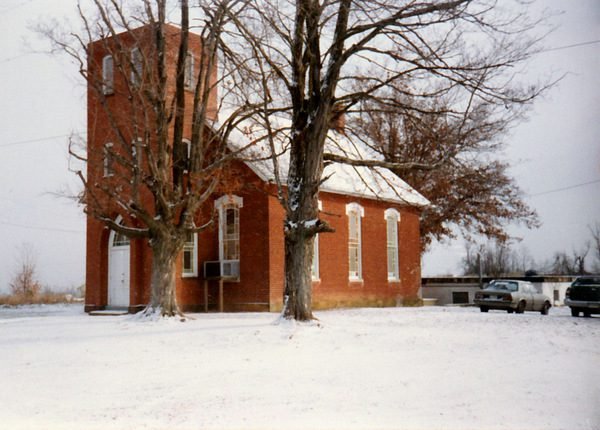 In July 1983, I started a new Independent Fundamentalist Baptist (IFB) church in Somerset, Ohio. I would remain the pastor of Somerset Baptist Church until March 1994. Somerset was a community of 1,400 people located in Perry County — the northernmost county in the Appalachian region. It was here that I learned what it meant to be a pastor; to truly involve yourself in the lives of others.
One spring, a woman who attended our church with her husband and three children asked Polly if she would like some "Rose of Sheridan." The year before, we had moved a 12'x60′ trailer onto the church property, parking it fifty feet from the main church building. The first thing we did was put a chain link fence around our small yard so Bethany, our toddler daughter with Down syndrome, couldn't wander away and get hit by a car in the parking lot or fall down the cement stairs to what was commonly called the basement building. After the fence was installed — we paid $400 for the fence out of our income tax refund — we set out to beautify our yard as best we could. Knowing this, Mrs. M made the offer of the "Rose of Sheridan." We had no idea about what "Rose of Sheridan" was. All we knew is that we wanted "stuff" to plant in our newly fenced yard.
Several days later, Mrs. M brought us three "Rose of Sheridan" bushes. We planted them on the northeast corner where our yard met the basement building. The bushes didn't bloom that much the first year, but the next summer they were in full bloom. Another church member asked Polly what the bushes were and she replied, "Rose of Sheridan." The church member got a quizzical look on her face and said, you mean "Rose of SHARON," right? You see, what Mrs. M gave us was Rose of Sharon and not "Rose of Sheridan."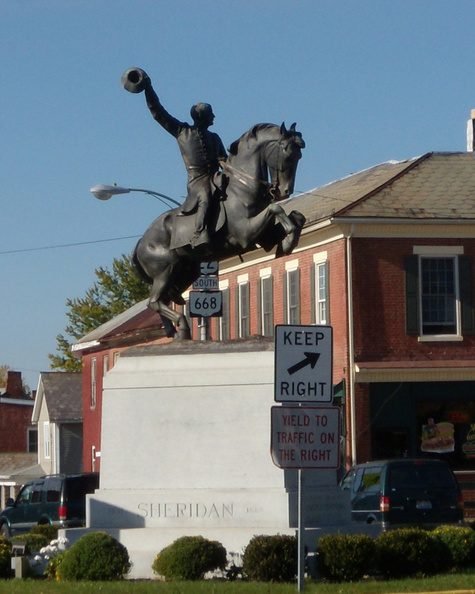 How did Mrs. M confuse the name? Oh, that was easy. You see, nearby Somerset was home to Civil War general Phil Sheridan when he was a child. His boyhood home sits on the south edge of town on State Highway 13. A statute of Sheridan on a horse — the only equestrian Civil War monument in Ohio — adorns the center of town where two state highways meet. The local high school was named Sheridan High School. In Mrs. M's mind, she confused Sharon with Sheridan, so that's why the bushes she gave us in the spring of 1990 were called "Rose of Sheridan."
Bruce Gerencser, 66, lives in rural Northwest Ohio with his wife of 45 years. He and his wife have six grown children and thirteen grandchildren. Bruce pastored Evangelical churches for twenty-five years in Ohio, Texas, and Michigan. Bruce left the ministry in 2005, and in 2008 he left Christianity. Bruce is now a humanist and an atheist.
Connect with me on social media:
Your comments are welcome and appreciated. All first-time comments are moderated. Please read the commenting rules before commenting.
You can email Bruce via the Contact Form.