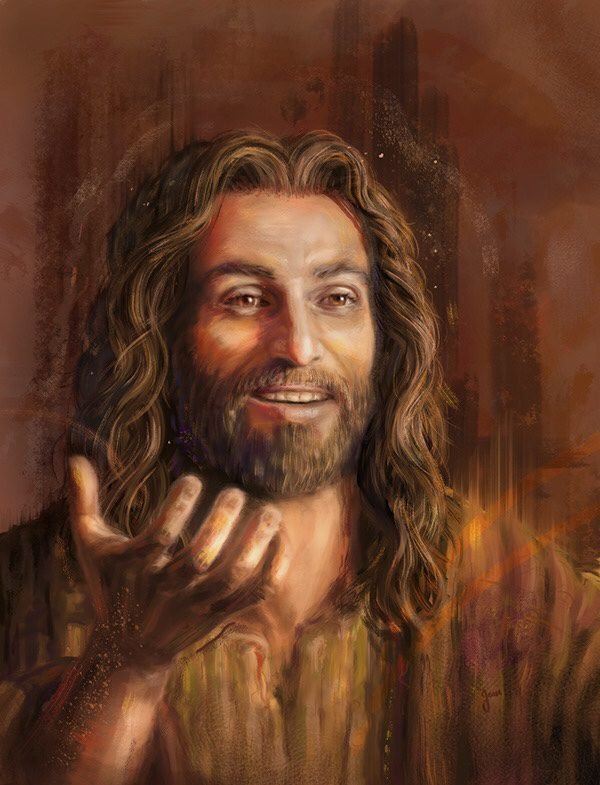 Updated and corrected, July 24, 2022
Dear Jesus,
I'm sixty-five years old, and there has never been a moment when you were not in my life.
Mom and Dad talked about you before I was born, deciding to have me baptized by an Episcopal priest. They wanted me to grow up with good morals and love you, so they decided putting water on my forehead and having a priest recite religious words over me was the way to ensure my moral Christian future.
A few weeks after my birth, Mom and Dad gathered with family members to have me baptized. I was later told it was quite an affair, but I don't remember anything about the day. Years later, I found my baptismal certificate. Signed by the priest, it declared I was a Christian.
Jesus, how could I have been a Christian at age four weeks? How did putting water on my head make me a follower of you? I don't understand, but according to the certificate, I was now part of my tribe's religion: Protestant Christianity.
I turned five in 1962. Mom and Dad decided to move 2,300 miles to San Diego, California, believing that success and prosperity awaited them.
After getting settled, Mom and Dad said we need to find a new church to attend. Their shopping took them to a growing Independent Fundamentalist Baptist (IFB) congregation, Scott Memorial Baptist Church, pastored by Tim LaHaye. It was here that I learned that my tribe had a new religion: Fundamentalist Baptist Christianity.
I quickly learned that our previous religion worshiped a false God, and my baptism didn't make me a Christian at all. If I wanted to be a True Christian®, I had to come forward to the front of the church, kneel at the altar, and pray a certain prayer. If I did these things, I would then be a Christian — forever. And so I did. This sure pleased Mom and Dad.
Later, I was baptized again, but the preacher didn't sprinkle water on my forehead. That would not do, I was told. True Baptism® required me to be submerged in a tank of water. And so, one Sunday, I joined a line of people waiting to be baptized. I was excited, yet scared. Soon, it came time for me to be dunked. The preacher put his left hand behind my head and raised his right hand towards Heaven. He asked, "Bruce, do you confess before God and man that Jesus Christ is your Lord and Savior?" With a halting child's voice, I replied, "Yes." And with that, the preacher, with a hanky in his right hand, put his hand over my nose, dunked me in the water, and quickly lifted me up. I heard both the preacher and the congregation say, "Amen!"
Jesus, the Bible says that the angels in Heaven rejoice when a sinner gets saved. Do you remember the day I got saved? Do you remember hearing the angels in Heaven say, "Praise to the Lamb that was slain! Bruce Gerencser is now a child of God. Glory be, another soul snatched from the hands of Satan?"
After a few years in California, Mom and Dad discovered that there was no pot of gold at the end of the rainbow, and our family was just as poor in the Golden State as they were in dreary, flat rural northwest Ohio. And so we moved, a process that happened over and over to me throughout the next decade — eight different schools.
As I became more aware and observant of my environment, I noticed that Mom and Dad had changed. Mom, in particular, was quite animated and agitated over American social unrest and the war in Vietnam. Mom and Dad took us to a new church, First Baptist Church in Bryan, Ohio — an IFB church pastored by Jack Bennett. We attended church twice on Sunday and Wednesday evening.
I attended Bryan schools for two years. Not long after I started fourth grade, Mom and Dad decided it was time to move yet again. This time, we moved to a brand-new tri-level home on Route 30 outside of Lima, Ohio. It was there that I started playing basketball and baseball — sports I would continue to play competitively for the next twenty years. It was also there that I began to see that something was very wrong with Mom. At the time, I didn't understand what was going on with her. All I knew is that she could be "Mom" one day and a raging lunatic the next.
I was told by my pastors, Jesus, that you know and see everything. Just in case you were busy one day and missed what went on or were on vacation, let me share a few stories about what happened while we lived in Lima.
One night, Mom was upstairs, and I heard her screaming. She was having one of her "fits." I decided to see if there was anything I could do to help her — that's what the oldest child does. As I walked towards Mom's bedroom, I saw her grabbing shoes and other things and violently throwing them down the hallway. This was the first time I remember being afraid . . .
One day, I got off the school bus and quickly ran to our home. I always had to be the first one in the door. As I walked into the kitchen, I noticed that Mom was lying on the floor in a pool of blood. She had slit her wrists. I quickly ran to the next-door neighbor's house and asked her to help. She summoned an ambulance, and Mom's life was saved.
Mom would try again, and again to kill herself: slitting her wrists, overdosing on medication, driving in front of a truck. At the age of fifty-four, she succeeded. One Sunday morning, Mom went into the bathroom, pointed a Ruger .357 at her heart, and pulled the trigger. She quickly slumped to the floor and was dead in minutes. Yet, she never stopped believing in you, Jesus. No matter what happened, Mom held on to her tribe's God.
Halfway through my fifth-grade year, Mom and Dad moved to Farmer, Ohio. I attended Farmer Elementary School for the fifth and sixth grades. One day, I was home from school sick, and Mom's brother-in-law stopped by. He didn't know I was in my bedroom. After he left, Mom came to my room crying, saying, "I have been raped. I need you to call the police." I was twelve. Do you remember this day, Jesus? Where were you? I thought you were all-powerful? Why didn't you do anything?
From Farmer, we moved to Deshler, Ohio for my seventh-grade year of school. Then Mom and Dad moved us to Findlay, Ohio. By then, my parent's marriage was in shambles. Dad never seemed to be home, and Mom continued to have wild, manic mood swings. Shortly before the end of ninth grade, Dad matter-of-factly informed me that they were getting a divorce. "We don't love each other anymore," Dad said. And with that, he turned and walked away, leaving me to wallow in my pain. That's how Dad always treated me. I can't remember a time when he embraced me or said, "I love you." I would learn years later that "Dad" was not my biological father. I wonder, Jesus, was this why he kept me at arm's length emotionally?
After moving to Findlay, Mom and Dad joined Trinity Baptist Church — a fast-growing IFB congregation pastored by Gene Millioni. After Mom and Dad divorced, they stopped attending church. Both of them quickly remarried. Dad married a nineteen-year-old girl with a baby, and Mom married her first cousin — a recent prison parolee. So much upheaval and turmoil, Jesus. Where were you when all of this was going on? I know, I know, you were there in spirit.
Mom and Dad may have stopped going to church, but I didn't. By then, I had a lot of friends and started dating, so there was no way I would miss church. Besides, attending church got me away from home, a place where Dad's new and improved wife made it clear I wasn't welcome.
One fall weeknight, I sat in church with my friends listening to Evangelist Al Lacy. I was fifteen. As is the custom in IFB churches, Lacy prayed at the end of his sermon, asking, "with every head bowed, and every eye closed, is there anyone here who is not saved and would like me to pray for them?" I had been feeling under "conviction" during the sermon. I thought, "maybe I'm not saved?" So, I raised my hand. Lacy prayed for those of us who had raised our hands and then had everyone stand. As the congregation sang Just as I am, Lacy said, "if you raised your hand, I want you to step out of your seat and come to the altar. Someone will meet you there and show you how you can know Jesus as your Lord and Savior." Much to the surprise of my friends, I haltingly stepped out from my seat and walked to the front. I was met by Ray Salisbury — a church deacon. Ray had me kneel as he took me through a set of Bible verses called the Roman's Road. After quizzing me on what I had read, Ray asked me if I wanted to be saved. I said, "yes," and then Ray said, "pray this prayer after me: Dear Lord Jesus, I know I am a sinner, and I know you died on the cross for my sins. Right now, I ask you to forgive me of my sins and come into my heart and save me. In Jesus' name, Amen." After I prayed the prayer, Ray said, "AMEN!" "Did you really believe what you prayed?" I replied, "yes." "Then you are now a child of God, a born-again Christian."
The next Sunday, I was baptized, and the Sunday after that, I went forward again, letting the church know that you, Jesus, were calling me to preach. I was all in after that. For the next thirty-five years, Jesus, I lived and breathed you. You were my life, the sum of my existence.
At the age of nineteen, I enrolled in classes at Midwestern Baptist College in Pontiac, Michigan. It was here I received training to become a proper IFB pastor, and it was here I met the love of my life, a beautiful dark-haired preacher's daughter named Polly. We married during the summer between our sophomore and junior years. We were so excited about our new life, thrilled to be preparing to work in God's vineyard. We planned to graduate, go to a small community to start a new IFB church, buy a white two-story house with a white picket fence, and have two children: Jason and Bethany, and live happily ever after. However, Jesus, you had different plans for us. Do you remember what happened to us? Surely you do, right? Friends and teachers told us that you were testing us! Polly was six months pregnant by early spring, and I was laid off from my machine shop job. We were destitute, yet, the college dean told us, "Jesus wants you to trust him and stay in college." No offer of financial help was forthcoming, and we finally had to move out of our apartment. With my tail between my legs, I packed up our meager belongings and returned to Bryan, Ohio. I had failed your test, Jesus. I still remember what one of my friends told me, "If you leave now, God will NEVER use you!"
What did he know, right? After moving, I quickly secured secular employment and began working at a local IFB church. For the next twenty-five years, I pastored Evangelical churches in Ohio, Texas, and Michigan. Jesus, you were my constant companion, my lover, friend, and confidante. I sure loved you, and I believed you loved me too. We were BFFs, right? Sometimes, I wondered if you really loved me as much as I loved you. Our love affair was virtual in nature. We never met face-to-face, but I believed in my heart of hearts you were the very reason for my existence. When I doubted this, I attributed my doubts to Satan or me not praying hard enough or reading the Bible enough. I never thought for one moment, Jesus, that you might be a figment of my imagination, a lie taught to me by my parents and pastors. I was a true believer. That is, until I wasn't.
At age fifty, I finally realized, Jesus, that you were a myth, the main character of a 2,000-year-old fictional story. I finally concluded that all those times when I wondered where you were, were in fact, true. I couldn't find you because you were dead. You had died almost 2,000 years before. The Bible told me about your death, but I really believed that you were resurrected from the dead. I feel so silly now. Dead people don't come back to life. Your resurrection from the dead was just a campfire story, and I had foolishly believed it. I guess I shouldn't be too hard on myself. Everyone I knew believed the same story. All of us believed that the miracles attributed to you, Jesus, really happened; that you were a virgin-born God-man; that you ascended to Heaven to prepare a mansion for us to live in after we die.
It all seems so silly now, Jesus, but I really did believe in you. Fifty years, Jesus. The prime of my life, I gave to you, only to find out that you were a lie. Yet, here I am today, and you are still "with" me. My parents, pastors, and professors did a good job of indoctrinating me. You are very much "real" to me, even though you lie buried somewhere on a Judean hillside. Try as I might, I can't get you out of my mind. I have come to accept that you will never leave me.
You should know, Jesus — well, you can't know, you are dead — that I spend my days helping people get away from you. What did you say, Jesus? I can't hear you. I can hear the voices of Christians condemning me as a heretic, blasphemer, and hater of God. I can hear them praying for my death or threatening me with eternal damnation in the Lake of Fire. Their voices are loud and clear, but your voice, Jesus? Silence.
Always silent, Jesus. Why is that?
If you ever want to talk to me, you know where I live. Show up at my door, Jesus, and that will be a miracle I can believe in. Better yet, if you can help the Cincinnati Bengals win the Super Bowl, that would be awesome!
If you can't help my football team win a few games, Jesus, what good are you? It's not like I am asking you to feed the hungry, heal the sick, or put an end to violence and war. That would require you to give a shit, Jesus, and if there's one thing I have learned over the past sixty-five years, it is this: you don't give a shit about what happens on earth. We, humans, are on our own, and that's fine with me.
A Sinner Saved by Reason,

If you would like to comment on this post, please go here to do so.