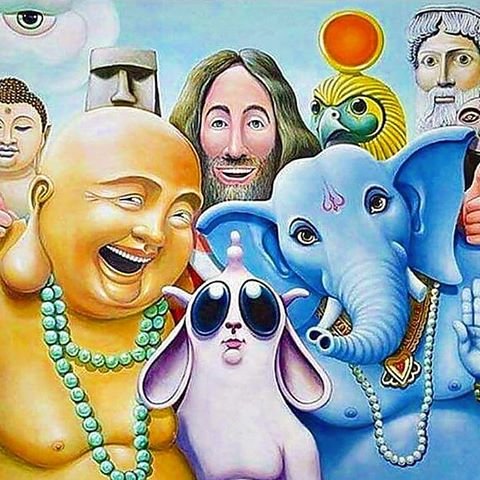 The United States is becoming increasingly non-Christian. Countless stories have been written about the rise of the NONES — people who have no religious affiliation. Add to this number atheists, agnostics, humanists, practitioners of earth-based religions, and people generally indifferent towards religion, and it seems, at least numerically, that the United States is well on its way to a secular or non-Christian majority. Worse yet for religionists is the fact that many people who claim to "believe" rarely attend church. Take the Southern Baptist Convention — the largest Protestant denomination in the United States. On any given Sunday, over half of Southern Baptists are somewhere other than the churches they call home. And Roman Catholics? Most American Catholics attend mass occasionally, often only on major religious holidays. It seems, at least to me, that there is little difference between Christians and atheists these days. Both are sitting home on Sundays, and both pay little attention to matters of faith.
Last week, I had some thoughts about joining a local fraternal organization. There are three main fraternal organizations in rural northwest Ohio: the Benevolent and Protective Order of Elks (Defiance Lodge #147), Loyal Order of Moose (Bryan Lodge 1064 and Defiance Lodge 2094), and the Fraternal Order of Eagles (Defiance FOE Aerie 372). I know people who belong to each of these groups. My grandmother, the late Jeanette Rausch, was a member of the Bryan Moose for decades. As a child, she would take me and my siblings to holiday events at the Moose. All I remember about these events is that I came away with lots of candy. Well, that and Grandma spending a lot of time at the bar.
Not knowing how one becomes a member of one of these fraternal organizations, I consulted God — also known as Google — to see what was required to become a member. I quickly learned that atheists, agnostics, and humanists are not eligible to become members. That's right, in a day of increasing religious indifference and secularism, the Moose, Elks, and Eagles require members to believe in God.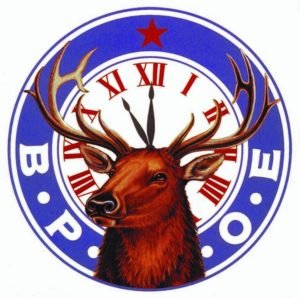 The Benevolent and Protective Order of Elks website states the following requirements for prospective new members:
The Order is a non-political, non-sectarian and strictly American fraternity. Proposal for membership in the Order is only by invitation of a member in good standing. To be accepted as a member, one must be an American citizen, believe in God, be of good moral character and be at least 21 years old.
According to reference.com, to become a member of The Loyal Order of Moose you must meet the following requirements:
To qualify for membership in the Moose Lodge, a registered member must sponsor you. In addition, you must meet the basic requirements and some background qualifications provided in the membership charter.

To qualify for membership, you must be at least 21 years old and be of unquestionable moral conduct. Regardless of religious denomination, you must profess belief in a supreme being. After expulsion from one lodge, you must be granted a special dispensation to join another; otherwise, you do not qualify.

The Moose Lodge denies membership for individuals who are members of subversive groups or terrorist organizations. In addition, you do not qualify if you are a sex offender or a felon.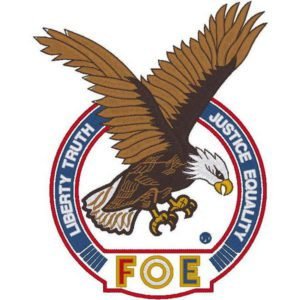 And finally, to become a member of the Fraternal Order of Eagles, a prospect must meet the following membership requirements:
To be eligible for membership in the Fraternal Order of Eagles, you must be a citizen of the United States or Canada over the age of 18 who believes in God.

You must be sponsored by two members of a Fraternal Order of Eagles Aerie or Auxiliary. The Eagle member who proposes you for membership must obtain a membership application from the Aerie or Auxiliary secretary. Fill out the application for membership and submit the completed application to the Aerie or Auxiliary secretary.

Your application will be read at a regular Aerie/Auxiliary meeting and you will be interviewed by the local membership committee. After the interview is concluded, the committee will report to the Aerie/Auxiliary concerning their recommendation of your membership.

When the vote is concluded, you will be notified and asked to present yourself for the Fraternal Order of Eagles Initiation Ritual. The Ritual is a set of rules by which Eagles are to conduct themselves not only in the confines of the Aerie, but in life in general. It's one of the most outstanding models for living a good and useful life. It was designed to teach candidates for membership the highest standards of human conduct expected of us. (From the Medina, Ohio FOE website)
I suspect these fraternal organizations need new members, especially younger members. I also suspect waiving the "belief in God' requirement would offend older Christian members, but doing so might be the only way to attract younger prospective members. Paying attention to changing demographics is crucial if membership groups — be they fraternal organizations, service clubs, or churches — expect to thrive in the twenty-first century. An unwillingness to adapt to societal change is a sure path to decline and death. The answer is not for atheists/agnostics/humanists to start their own fraternal groups. We need less fragmentation, not more. The Moose, Elks, and Eagles need to rethink who it is they want for members. While I can't confess belief in God, I can say that I am a moral, ethical man. Surely, that should be enough for any of us to share a beer or join together to help our local communities.
Are you a member of a fraternal organization? Are you an atheist or a non-Christian? Were you aware that fraternal groups require members to believe in God? Please share your thoughts and experiences in the comment section.
About Bruce Gerencser
Bruce Gerencser, 62, lives in rural Northwest Ohio with his wife of 41 years. He and his wife have six grown children and twelve grandchildren. Bruce pastored Evangelical churches for twenty-five years in Ohio, Texas, and Michigan. Bruce left the ministry in 2005, and in 2008 he left Christianity. Bruce is now a humanist and an atheist. For more information about Bruce, please read the About page.
Are you on Social Media? Follow Bruce on Facebook and Twitter.
Thank you for reading this post. Please share your thoughts in the comment section. If you are a first-time commenter, please read the commenting policy before wowing readers with your words. All first-time comments are moderated. If you would like to contact Bruce directly, please use the contact form to do so.
Donations are always appreciated. Donations on a monthly basis can be made through Patreon. One-time donations can be made through PayPal.